Atrium
Atrium Medical Corporation is a relatively new medical device manufacturer. It's based in the U.S., but it sells critical care products worldwide. Atrium is well-known for its soft tissue and hernia repair products. It also makes coronary and peripheral stents and catheters. Atrium operates as a subsidiary of Maquet. Swedish medical technology company Getinge Group owns Maquet.
Atrium Medical Corporation makes popular products like C-QUR mesh. It also makes vascular grafts, local therapeutic infusion catheters and covered stents.
Atrium Medical's headquarters is in Merrimack, New Hampshire. Atrium Medical started in 1981. It has operated as a subsidiary of Maquet Cardiovascular LLC since November 2011, according to Bloomberg.
Maquet has German roots dating back to 1838. Getinge Group acquired Macquet in 2000. Getinge is a Swedish company. Getinge brought in about $3.1 billion in revenue in 2019.
MPO Magazine ranked Getinge No. 25 out of the top 30 medical device companies. But in 2019, the company was no longer on the list.
Atrium Sells Biosurgery Business
In 2018, Getinge sold the biosurgery portion of Atrium's business for an undisclosed amount to HJ Capital 1, the parent company of SeCQure Surgical Corporation.
"The divestment includes all assets and liabilities relating to the biosurgery business, but excludes the mesh product liability claims raised against Atrium Medical in relation to products sold prior to closing and also the associated insurance claims of Atrium Medical," according to Getinge's press release.
In recent years, Atrium has had to face several lawsuits related to its products.
In 2015, a federal lawsuit claimed it introduced misbranded medical devices into the market and violations of the U.S. Food and Drug Administration's good manufacturing practice requirements.
It also faces thousands of lawsuits filed by people who say Atrium's hernia mesh devices caused serious injuries. The lawsuits are consolidated in multidistrict litigation in New Hampshire under MDL No. 2753.
The first of these trials is scheduled to start on July 7, 2021.
Hernia Mesh and Other Products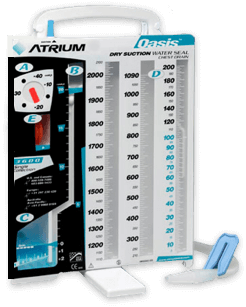 Atrium develops products for cardiovascular disease, soft tissue repair and critical care management.
These products include artificial heart components, minimally invasive gastrointestinal devices, various catheters and stents, and soft tissue and hernia repair and support components.
The company also leads the market in chest drainage devices.
Some of Atrium's popular products include:
C-Qur Mesh

Polypropylene mesh with Omega 3 gel coating

ProLoop Mesh Plug

3-dimensional plug

ProLite Mesh

2-dimensional flexible mesh

Clearway RX

Therapeutic infusion catheter

Xpress-Way RX

Extraction catheter

Cinatra

Drug eluting coronary stent system

iCast

Balloon expandable covered stent

Advanta V12

Balloon expandable PTFE film covered stent

Flixene

3-layer vascular grafts
FDA Violations
In February 2015, the U.S. Food and Drug Administration filed a complaint against Atrium through the U.S. Department of Justice. It alleged Atrium's New Hampshire facility deviated from good manufacturing practices the FDA noted in inspections from 2009, 2010, 2012 and 2013, according to a DOJ press release.
Atrium Medical had to stop manufacturing some of their products while it made corrections. Other products were restricted. But people could still get them with a certificate of medical necessity form.
In early 2015, Atrium signed a Consent Decree with the U.S. Food and Drug Administration. The decree established a framework that provided assurances to the FDA that the company would complete necessary improvements to strengthen its quality management system.
Defective Hernia Mesh Lawsuits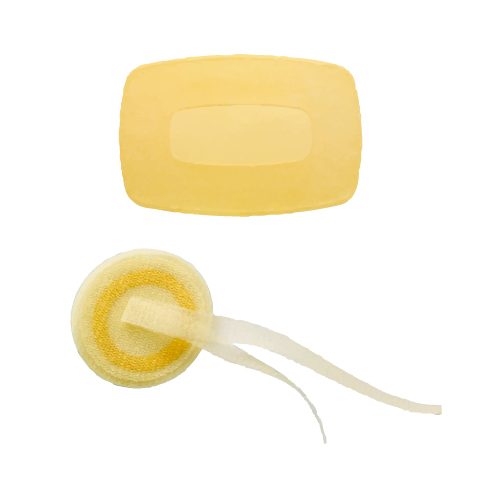 Atrium is currently facing hundreds of lawsuits over its popular hernia repair meshes. Injured patients filing the lawsuits claim that the products are defective.
C-QUR Mesh Lawsuits
Patients injured after being implanted with Atrium's C-QUR mesh are suing Atrium.
More than 2,378 C-QUR hernia mesh lawsuits are pending in New Hampshire federal court. Trials were originally expected to start in 2019, but they were moved to September 2020. In April 2020, Atrium requested that the trial date be moved to January 2021 because of the COVID-19 pandemic.
The judge has once again moved the first bellwether trial to July 7, 2021.
Injuries alleged in C-QUR mesh lawsuit include:
Chronic inflammation or immune/allergic reactions
Infections
Adhesions
Perforation of surrounding tissues
Abdominal pain and bowel obstructions
Internal tissue degradation caused by mesh erosion
Other injuries caused by mesh failure or migration
Second surgeries
ProLoop Polypropylene Mesh Lawsuits
A 2014 lawsuit blamed a man's injuries on Atrium's ProLoop polypropylene hernia repair mesh.
Juan Paredes of New Jersey filed the lawsuit against Atrium, Maquet and Getinge Group. He accused the hernia mesh manufacturers of designing a faulty device.
Paredes underwent a double inguinal hernia repair in 2011, according to his complaint. Doctors implanted Paredes with the device during the surgery. He had to have a second surgery in 2012 to have it removed.
The lawsuit claims that possible risks attributed to the Atrium ProLoop mesh include:
Shrinking, expanding, cracking and deforming
Allergic reactions and chronic inflammation
Migration
Organ damage
Nerve damage
Chronic pain
Sexual dysfunction
Did you suffer serious complications from Atrium's hernia mesh?
Whistleblower Lawsuit Settlement
Atrium settled a whistleblower lawsuit in 2016 for $11.5 million.
Esther Grace Sullivan alleged that Atrium paid illegal kickbacks to doctors. He claimed the company paid doctors to promote the company's iCast brand medical stents for use in patients' arteries. The FDA had not approved that use.
Sullivan worked for Atrium from 2007 to 2012. He was a sales representative and territory business manager.
Atrium Settlement
The settlement is one of the largest in U.S. history for claims brought under federal law where the government actually declined to join as a party.
Product Recalls
Atrium has recalled some of its products, including its problematic meshes. The FDA investigated the problems that initiated each mesh recall and recall of other products as well.
Notable Atrium Recalls
2013

Product Recalled – C-QUR Edge Mesh (all sizes and shapes)

Reason for Recall – coated mesh can adhere to inner packaging liner with exposure to high humidity conditions

2015

Product Recalled – Oasis Dry Suction Water Seal Chest Drain

Reason for Recall – missing o-ring

2018

Product Recalled – ProLite Mesh (about 60 units)

Reason for Recall – improper labeling
Please seek the advice of a medical professional before making health care decisions.
Share This Page:
How can we improve this page?
Thank You for Your Feedback
We appreciate your feedback. One of our content team members will be in touch with you soon.
We appreciate your feedback. One of our content team members will be in touch with you soon.
Who Am I Calling?
Calling this number connects you with a Drugwatch representative. We will direct you to one of our trusted legal partners for a free case review.
Drugwatch's trusted legal partners support the organization's mission to keep people safe from dangerous drugs and medical devices. For more information, visit our partners page.