Victoza Maker Paying $58 Million in DOJ Settlement
Fact-Checked
Editors carefully fact-check all Drugwatch content for accuracy and quality.
Drugwatch has a stringent fact-checking process. It starts with our strict sourcing guidelines.
We only gather information from credible sources. This includes peer-reviewed medical journals, reputable media outlets, government reports, court records and interviews with qualified experts.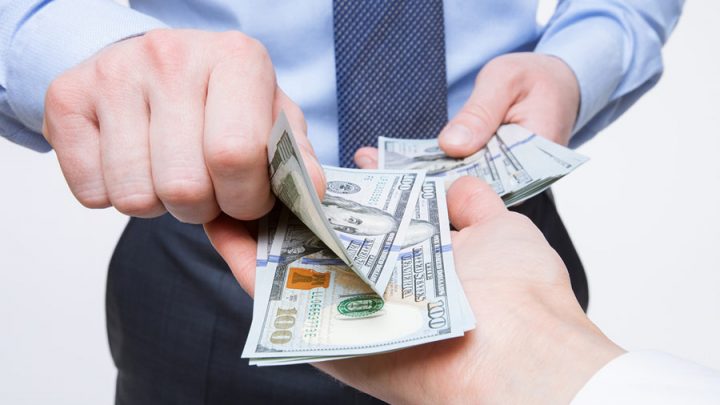 Drugmaker Novo Nordisk will pay $58.65 million to the federal government and state Medicaid programs to resolve allegations it misled doctors about risks associated with Type 2 diabetes drug Victoza.
The allegations are the focus of a civil complaint filed by the U.S. Department of Justice (DOJ) and seven whistleblower lawsuits.
The settlements include a payment of $46.5 million for violations of the False Claims Act between 2010 and 2014 and $12.5 million for violations of the federal Food, Drug and Cosmetic Act from 2010 to 2012. Out of those settlements, $3.32 million will go to state Medicaid programs.
"Novo Nordisk's actions unnecessarily put vulnerable patients at risk," said U.S. Attorney Channing D. Phillips for the District of Columbia.
The company issued a statement from Doug Langa, executive vice president, head of North America operations and president of Norvo Nordisk Inc.: "We take our responsibility to communicate the safety and clinical benefits of our medicines seriously, and remain committed to properly addressing safety questions healthcare professionals ask every day… Our focus will always be to ensure that those caring for patients have the data they need to make the most informed treatment decision. While we do not agree with the U.S. government's legal conclusions and deny any wrongdoing, we're pleased to have negotiated a resolution that allows the company to return its full attention to developing medicines that help improve the lives of patients."
The "resolution demonstrates the Department of Justice's continued commitment to ensuring that drug manufacturers comply with the law," said Acting Assistant Attorney General Chad A. Readler of the Justice Department's Civil Division. "When a drug manufacturer fails to share accurate risk information with doctors and patients, it deprives physicians of information vital to medical decision-making."
According to federal authorities, when the Food and Drug Administration approved Victoza for sale in 2010, it required Novo Nordisk to provide information to physicians about the potential risk of a rare form of cancer called medullary thyroid carcinoma (MTC). But the Department of Justice says company sales representatives gave information that created a false or misleading impression about the required risk message that led some doctors to be unaware of the potential risks.
After a 2011 survey showed that half of primary care doctors were unaware of the potential risk of MTC, the FDA required Novo Nordisk to company to change its procedures to increase awareness of the risk. But instead, federal authorities say, Novo Nordisk told sales representatives to provide statements to doctors that obscured information about the risk.
Victoza, which is marketed in nine countries, is one of the Danish pharmaceutical company's most important drugs, accounting for 36 percent of sales growth in 2016, according to its 2016 annual report. The drug generated more than $323 million in sales last year.
According to the annual report, at least 244 plaintiffs have filed product liability lawsuits claiming they developed pancreatic cancer after taking Victoza and related medications.
The company announced on Aug. 25 that the FDA had approved the drug to reduce the risk of major cardiovascular events, heart attack, stroke and cardiovascular death in adults with Type 2 diabetes and established cardiovascular disease.
But this is not the first time Novo Nordisk has been targeted by federal authorities.
Feds Have Fined Company Before
In 2011, the company agreed to pay the federal government $25 million to resolve allegations it illegally promoted hemostasis management drug NovoSeven, which was approved to treat certain bleeding disorders in hemophiliacs.
Authorities said the company promoted that drug to health care professionals for off-label uses, such as a coagulatory agent for trauma patients, general surgery, cardiac surgery, liver surgery, liver transplants and intra-cerebral hemorrhage.
That settlement also resolved a whistlebower lawsuit.
And in 2009, the company agreed to pay a fine of $9 million for illegal kickbacks it paid to the former Iraqi government. That fine was part of a deferred prosecution agreement that was part of the Department of Justice's investigation into the United Nations' Oil-for-Food program.
In that case, the company faced a criminal charge of conspiracy to commit wire fraud and to violate provisions of the Foreign Corrupt Practices Act.
The company then acknowledged its agents made improper payments totaling $1.4 million between 2001 and 2003 to the former Iraqi government to obtain contracts to provide insulin and other medicines to the country's ministry of health.
At the same time, the company agreed to pay an additional $3 million in civil penalties and more than $6 million in forfeited profits to the Securities and Exchange Commission.
Share This Page:
How can we improve this page?
Thank You for Your Feedback
We appreciate your feedback. One of our content team members will be in touch with you soon.
We appreciate your feedback. One of our content team members will be in touch with you soon.