U.K.'s Health Watchdog Recommends Ban on Transvaginal Mesh
Fact-Checked
Editors carefully fact-check all Drugwatch content for accuracy and quality.
Drugwatch has a stringent fact-checking process. It starts with our strict sourcing guidelines.
We only gather information from credible sources. This includes peer-reviewed medical journals, reputable media outlets, government reports, court records and interviews with qualified experts.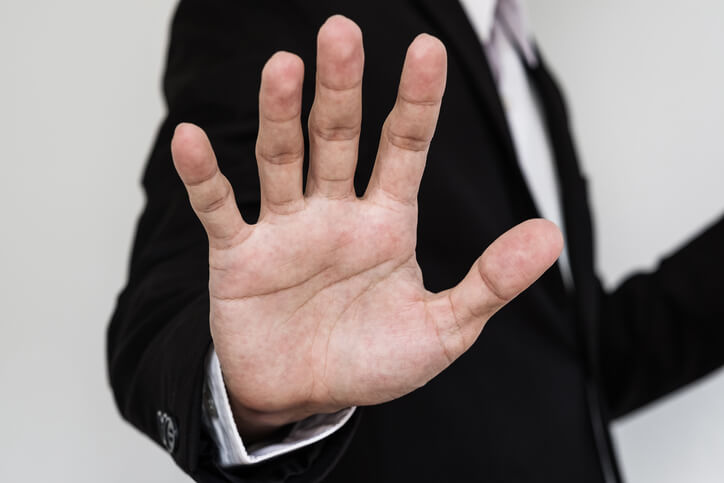 The U.K.'s National Institute for Health and Care Excellence has recommended a ban on transvaginal mesh for pelvic organ prolapse, according to guidance released Friday.
"The evidence for long term efficacy is inadequate in quality and quantity," the health watchdog said in its official guidance. "Therefore, the procedure should only be used in the context of research."
In its decision, the agency also weighed the concern over device complications voiced by patients and patient groups.
The National Health Service — England's national health care system — does not have to act on recommendations, but experts say the recommendations will result in a de facto ban.
"The recommendations by [the National Institute for Health and Care Excellence] are highly significant, as I think they will make us all re-evaluate the way we use mesh," mesh expert and former National Institute board member Dr. Sohier Elneil told U.K.'s Sky News.
In the U.K., about 14,500 women undergo mesh surgery to treat incontinence or pelvic organ prolapse, according to a 2012 Department of Health report.
That number is 38 times greater in the U.S., where 100,000 women undergo prolapse surgeries with mesh and 208,000 women undergo incontinence surgeries transvaginally with mesh, according to the FDA's latest available figures.
So far, the U.S. Food and Drug Administration has not considered a ban in the U.S. nor has it commented on transvaginal mesh bans in other countries.
Mesh Patient Advocate: U.K. Ban Doesn't Go Far Enough
The U.K. agency's recommendation follows recent bans on pelvic mesh in Australia and New Zealand.
Like Australia's ban, the U.K.'s proposed ban focuses on mesh used to treat pelvic organ prolapse. That leaves mesh used to treat stress urinary incontinence on the market.
About 13,000 U.K. mesh surgeries a year apply to incontinence while only 1,500 are for prolapse, the U.K.'s Department of Health revealed in its 2012 report.
Injured by complications related to transvaginal mesh?
The founder of Sling the Mesh, a U.K. advocacy group for mesh-injured people, told the press the ban does not go far enough.
"By restricting the use of vaginal prolapse mesh to research only, it's effectively a backdoor ban," Kath Sansom told U.K.'s Sky News. "But it needs to go further to include the hundreds of women who suffer every day from mesh used to treat stress incontinence. They need to be taken seriously."
New Zealand announced earlier this week that it would ban mesh for all urogynecological uses, including incontinence. It is the first country to announce a total ban on transvaginal mesh.
"As a consequence of the Australian [Therapeutic Goods Administration] review of surgical mesh for urogynaecological use, and subsequent regulatory action, there is a case for Medsafe to question the safety of certain devices," Medsafe, New Zealand's heath agency, said.
BBC Panorama: Manufacturers Failed to Warn Doctors
Controversy surrounding transvaginal mesh implants increased this week after a recent BBC Panorama investigation revealed Johnson & Johnson's Ethicon — one of the largest manufacturers of mesh — did not properly warn doctors about the risks of transvaginal mesh.
BBC Panorama's investigation put a spotlight on conflicts of interest, weak clinical trials and a poor regulatory system for vaginal mesh in the U.K. The report aired just days before the announcement of the U.K. ban recommendation.
Ethicon, the maker of Gynecare TVT mesh (sold in the U.K. and the U.S.), did not properly inform doctors of the risks, according to BBC Panorama.
The company admitted it did not update its instructions for use for three Gynecare TVT implants with risk data until 2015. Still, the 2015 instructions contain insufficient risk data, Panorama found.
"I would expect the manufacturer to have a comprehensive list of the adverse events and the risks within the [instructions for use] so I fully understand these and communicate them," urogynecologist Wael Agur told Panorama.
The investigation also revealed Ethicon tested one device, the TVT-Secur implant, only in sheep and 31 women for five weeks before selling it in 2006. The company pulled it from the market in 2012.
The J&J subsidiary is one of several mesh manufacturers facing lawsuits in several countries over allegations that transvaginal mesh implants are defective in design and caused serious complications, such as pelvic pain and organ damage. This includes about 28,000 federal cases in the U.S.
Share This Page:
How can we improve this page?
Thank You for Your Feedback
We appreciate your feedback. One of our content team members will be in touch with you soon.
We appreciate your feedback. One of our content team members will be in touch with you soon.