$3.6 Million Awarded in First Bard IVC Filter Case
Fact-Checked
Editors carefully fact-check all Drugwatch content for accuracy and quality.
Drugwatch has a stringent fact-checking process. It starts with our strict sourcing guidelines.
We only gather information from credible sources. This includes peer-reviewed medical journals, reputable media outlets, government reports, court records and interviews with qualified experts.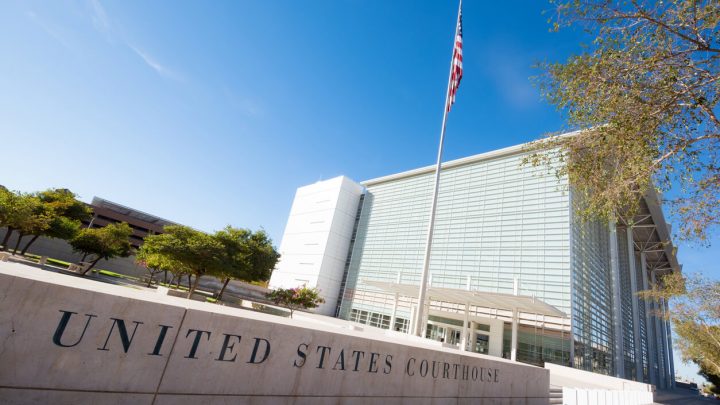 A woman who was injured by a device that was implanted to prevent blood clots was awarded $3.6 million by a federal jury in Phoenix.
Sherr-Una Booker said she was harmed by an inferior vena cava (IVC) filter made by C. R. Bard. The filter was implanted June 21, 2007. Jurors on Friday, March 30, 2018, ordered Bard to pay Booker $1.6 million for failure to warn of the dangers of the device. That was 80 percent of the $2 million in total compensation jurors said she was due.  Jurors ruled another third party is responsible for the rest.
Jurors additionally ordered Bard to pay $2 million in punitive damages.
Booker's lawyer, Robin Lourie of Atlanta, told Drugwatch after the verdict, "Ms. Booker and I are very happy with the result. Ms Booker wants Bard to step up and accept responsibility for their defective filters and their failure to warn doctors about the high risks associated with the filters when they clearly knew this information. She hopes that this award will help the other people who have been injured by Bard filters and that Bard will provide the funding to monitor those who continue to have Bard filters implanted. Ms. Booker still has a piece of her filter in her IVC wall and she lives in fear that this piece will break free and travel to someplace in her body like the last piece did resulting in open heart surgery."
Lourie said she believes the most important factor in the jury's determination that punitive damages are due was "Bard's failure to tell physicians what they knew about the failure of the product they were marketing and selling."
She added, "There's so many other people out there that may not have any idea they have a piece of this filter in their heart or lung or some other vital organ."
Lourie said it's unusual for a jury in Arizona to award punitive damages because jurors in that state tend to be conservative.
According to court pleadings, after it was placed, Booker's filter fractured, migrated, tilted and one or more of its parts perforated her IVC, the blood vessel that carries blood from the lower body to the heart.
Booker's filter was implanted before she had surgery to remove a cancerous cervical mass.
Booker lived in New York at the time of the initial surgery. She later moved to Georgia.  She was first hospitalized in Georgia for complications related to the filter in 2014. Although she had surgery, one of the pieces of the filter remains in her IVC.
High Failure Rates for Bard Filters
IVC filters are spider-like devices implanted in the inferior vena cava to trap blood clots and prevent pulmonary embolisms. But some of the devices, particularly some made by Bard, purportedly have higher rates of failure and complications.
Booker's is the first so-called bellwether trial to be conducted in federal court in Phoenix, where thousands of cases involving Bard IVC filters have been organized into multidistrict litigation (MDL).
When large numbers of lawsuits are filed over the same issues, federal courts may organize them into MDLs. In this arrangement, a single judge will rule on all pretrial matters and preside over early trials, known as bellwethers. The outcomes of these first trials may guide the parties in potential settlement negotiations.
As of March 15, there are 3,639 pending lawsuits over injuries caused by seven models of Bard IVC filters. They are being heard by U.S. District Court Judge David G. Campbell.
Another 3,826 cases involving IVC filters made by Cook Medical Inc. are pending in an Indiana federal court. The first bellwether case in that MDL ended in favor of the device maker in November 2017.
Testimony in the Booker trial began March 15.
Booker is alleging Bard failed to warn her and her doctor of the relatively high rate of failure of the device she received, the G2 model. Bard says doctors were warned of potential complications. Moreover, the device maker blames doctors for Booker's injuries.
Trial Had Two Phases
The trial took place in two phases. In the first phase, jurors were asked to determine whether Bard was responsible for Booker's injuries and if so, how much the company should pay to compensate her. Jurors ruled that Booker is due $2 million in compensation, but that Bard is responsible for 80 percent. A doctor who was not a party to the case was deemed 20 percent responsible.
Jurors also decided the company's actions were outrageous enough to warrant punitive damages.
A brief second phase focused on evidence about the amount of punitive damages. That phase concluded with the finding that $2 million in punitive damages were due.
Share This Page:
How can we improve this page?
Thank You for Your Feedback
We appreciate your feedback. One of our content team members will be in touch with you soon.
We appreciate your feedback. One of our content team members will be in touch with you soon.