Talcum Powder Cancer Trial Underway in S.C.
Fact-Checked
Editors carefully fact-check all Drugwatch content for accuracy and quality.
Drugwatch has a stringent fact-checking process. It starts with our strict sourcing guidelines.
We only gather information from credible sources. This includes peer-reviewed medical journals, reputable media outlets, government reports, court records and interviews with qualified experts.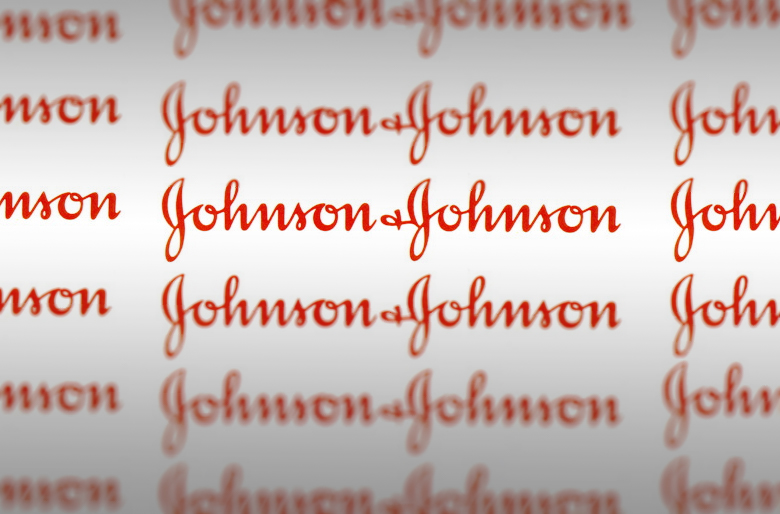 The husband of an attorney who died at the age of 30 from mesothelioma is blaming a lifetime of using Johnson & Johnson baby powder for his wife's death.
Antoine Bostic is asking jurors in South Carolina to fight against J&J, as well as talc supplier Imerys Talc America and Rite Aid of South Carolina, in the death of his wife Bertila Boyd-Bostic. Bostic says the baby powder his wife used her entire life contained asbestos that gave her the rare, deadly cancer.
Just last month, a jury in New Jersey ordered Johnson & Johnson and Imerys to pay a total of $117 million in compensatory and punitive damages in another asbestos mesothelioma case.
There, banker Stephen Lanzo III blamed the baby powder and Shower to Shower for his diagnosis.
That jury verdict was by far the largest ever in a talcum-powder mesothelioma case. It was also the first verdict involving mesothelioma and Johnson & Johnson.
J&J Faces Thousands of Lawsuits
The New Jersey-based consumer products and pharmaceutical company is facing thousands of pending lawsuits involving claims that its talcum-powder products caused ovarian cancer in women who used the powder on their genitals.
Diagnosed with mesothelioma after talcum powder use?
Several of those cases have ended in multimillion-dollar verdicts.
Cases involving claims that talc caused mesothelioma are smaller in number, but may increase if juries continue to find for plaintiffs.
Almost always caused by asbestos exposure, mesothelioma is a rare form of cancer that forms in the thin protective tissue around the heart, lungs and covering the abdomen. The overwhelming number of mesothelioma cases have been seen in people who were exposed to asbestos in the workplace.
Drugwatch is viewing the Bostic trial in South Carolina via video stream provided by Courtroom View Network.
Bertila Boyd-Bostic died on Oct. 29, 2017, according to attorney W. Christopher Swett, who addressed jurors in opening statements Monday, May 14. Her death came 15 months after she was diagnosed with pericardial mesothelioma, which is the form of the cancer in the tissue around the heart.
Johnson & Johnson 'Had Choices'
Swett stressed to jurors that mesothelioma is extremely rare, even among people exposed to asbestos. Just 13 out of every million exposed to the mineral will develop the cancer, he said.
Swett said J & J became aware of asbestos in its talc in the 1970s and tried to remove it, destroy it, suppress it and turn it into talc. They failed in all those efforts.
"When they figured out they couldn't do it," Swett said, "Johnson & Johnnson had choices."
The company could have sold a safer product or been transparent and warned the public about the risk, Swett said.
"Instead, Johnson & Johnson and other talc companies got together and decided to call asbestos something else," Swett said. "The theory was if it wasn't called asbestos, it doesn't cause asbestos-related diseases."
Swett told jurors they would hear terms like asbestiform and non-asbestiform and fibrous and non-fibrous, all representing efforts to distinguish and define asbestos in a way that wouldn't seem harmful. "It doesn't matter what you call it," Swett said. "It's all the same mineral, same chemistry, same dimensions; it causes the same diseases."
Attorney: 'J&J products did contain asbestos'
Although Johnson & Johnson says its talc products don't contain asbestos, Swett said they do. The attorney asserted the company used tests that couldn't find the asbestos and elected not to use the tests that would find the substance. "The evidence will show," he said, "J&J products did contain asbestos."
Attorney Bruce T. Bishop, who represents J&J, told jurors there was "no objective evidence" that Boyd-Bostic's mesothelioma "had anything to do with use of Johnson's baby powder."
The company, Bishop said, "acted responsibly."
He said that 60 to 90 percent of women who develop mesothelioma develop it spontaneously or "idiopathically," meaning without obvious reason.
It's not related to exposure to asbestos the way it is in men, Bishop maintained. And he added, "Cosmetic talc does not cause mesothelioma."
Share This Page:
How can we improve this page?
Thank You for Your Feedback
We appreciate your feedback. One of our content team members will be in touch with you soon.
We appreciate your feedback. One of our content team members will be in touch with you soon.