Impact of Reuters Talc Report on Lawsuits, Consumer Safety
Fact-Checked
Editors carefully fact-check all Drugwatch content for accuracy and quality.
Drugwatch has a stringent fact-checking process. It starts with our strict sourcing guidelines.
We only gather information from credible sources. This includes peer-reviewed medical journals, reputable media outlets, government reports, court records and interviews with qualified experts.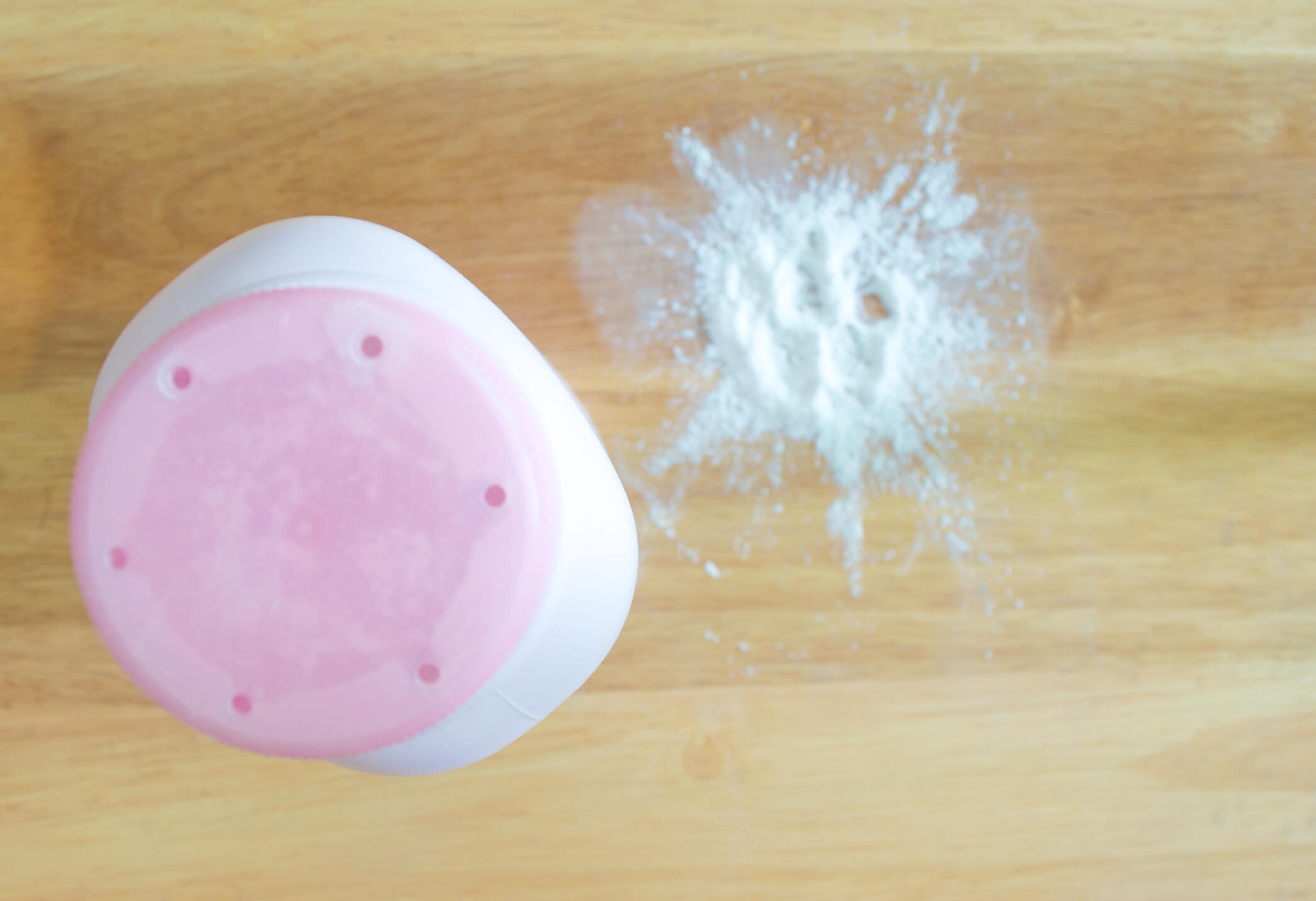 A December 2018 investigative report by Reuters says Johnson & Johnson knew for decades its baby powder products were sometimes contaminated with asbestos but failed to warn the public or inform federal regulators.
The revelations come as Johnson & Johnson faces thousands of lawsuits filed by Americans who claim they developed cancer after years of using the company's body powders.
Drugwatch has continually reported about the possible links between asbestos-contaminated talc and malignancies such as mesothelioma, a rare and deadly form of cancer that affects the lining of the lungs, chest wall and other abdominal organs.
The Reuters report adds stunning new details about what Johnson & Johnson knew about its iconic product and when the company knew it.
Johnson & Johnson claims its talc products have been asbestos-free since the 1970s. But internal company memos, reports and other documents disclosed during talcum powder lawsuits and obtained by Reuters show that the company's raw talc and powders intermittently tested positive for trace amounts of asbestos from 1971 through 2003.
Moreover, as positive tests continued to pop up, the company successfully persuaded federal regulators not to limit asbestos in cosmetic talc products and heavily influenced scientific research on the safety of talc, according to Reuters.
Johnson & Johnson called the Reuters report "one-sided, false and inflammatory," and dismissed it as a "conspiracy theory." In response to the article, the company took out a full-page ad in newspapers including The Wall Street Journal and The New York Times. The ad headlined "Science. Not sensationalism." said: "If we had any reasons to believe our talc was unsafe, it would be off our shelves."
On the same day the ad ran, a Reuters spokeswoman said the agency "stands by its reporting."
The article has grabbed the attention of health organizations and shareholders. Johnson & Johnson stock has tumbled by 13 percent since the story broke. And the revelations could also impact pending litigation. Days after the Reuters story broke, Bloomberg news reported Johnson & Johnson and its talc supplier had agreed to pay more than $1.5 million to a New York woman who says use of the company's baby powder caused her to develop mesothelioma.
Alleged Cover-Up Will 'Adversely Affect' J&J in Lawsuits, Attorney Says
Holly Ennis, an attorney at a firm handling talc lawsuits, told Drugwatch the "knowledge that J&J knew for years that their talc contained asbestos and knowingly hid this from the public will adversely affect their liability in the talc litigation."
Johnson & Johnson faces 11,700 personal injury lawsuits related to its talc products. Though the consumer products company has won some cases, it has lost others.
In July 2018, for instance, a Missouri jury awarded $4.7 billion to 22 women who claimed they developed ovarian cancer after years of using the company's baby powder as part of their feminine hygiene routine. But just three months later, a New Jersey jury ruled in favor of Johnson & Johnson and said the asbestos-laden baby powder did not cause Rosalind Henry's mesothelioma.
Ennis says plaintiffs will still have to prove that their use of powder caused their cancer, but "the fact J&J was aware and actively hid this information raises valid concerns of why the information was hidden."
"Juries will naturally be suspicious of why the company went to lengths to cover up this information," Ennis said.
The revelations may also bolster existing plaintiffs' arguments by providing a stronger explanation for how talc products may cause cancer.
Doctors and scientists have proposed two theories about how talcum powder use may cause ovarian cancer. One theory is that talc particles sprinkled on the genital region enter the vagina and migrate to the ovaries, where they cause inflammation that eventually leads to cancer.
The other explanation is that because talc and asbestos occur in close proximity to each other in deposits in the earth, asbestos (a known carcinogen) can easily contaminate talc during the mining process and end up in cosmetic products. The documents mentioned in the Reuters story support that line of reasoning.
At trial, Johnson & Johnson's defense arguments have centered around two primary claims: talc products never contained asbestos and asbestos-free talc is safe to use.
But legal experts believe the company's litigation strategy may be shifting following a Dec. 18, 2018, announcement that Johnson & Johnson and its talc supplier, Imerys America, agreed to settle a mesothelioma suit brought by 78-year-old Ann Zoas for $1.5 million. Arguments in the case were set to begin in January 2019 in New York state court.
Elizabeth Burch, a University of Georgia law professor, told Bloomberg the company appears to be "tired of dealing with headline-grabbing verdicts." Bloomberg called the "first-of-its-kind" settlement a potential "peace signal."
Did you develop mesothelioma after exposure to talcum powder?
Report Prompts Health Organization to 'Take a Closer Look' at Talc Safety
David Sampson, a spokesman for the American Cancer Society, told Drugwatch in an email that inquiries by Reuters prompted the organization to "take a closer look" at its page addressing talcum powder and cancer and make some changes.
Prior to the Reuters story, the American Cancer Society website stated that "all talcum products used in homes in the United States have been asbestos-free since the 1970s." The organization has since deleted the line and replaced it with a paragraph that says cosmetic talc "should be free from detectable amounts of asbestos" according to industry standards.
Sampson said the American Cancer Society doesn't maintain its own list of substances or exposures that cause cancer. It looks to expert organizations such as the National Toxicology Program and International Agency for Research on Cancer (IARC), a division of the World Health Organization, for guidance.
IARC classifies asbestos-containing talc as carcinogenic to humans, but it says talc "not containing asbestos" is not classifiable because of limited data. Citing "limited evidence" from human studies that show a link to ovarian cancer, it says genital use of talcum powder is "possibly carcinogenic."
FDA Continues to Monitor the Issue
While the National Toxicology Program has reached no conclusions about the cancer-causing potential of talc, the U.S. Food and Drug Administration has said it is monitoring the issue.
In 2014, the watchdog agency declined a citizen's petition that requested a warning label about a possible link to ovarian cancer be put on talcum powder. However, since that time, it's received more than 1,000 adverse events involving talc-based powders.
"We did not find such a link in our review of the scientific literature at the time," Dr. Linda Katz, director of the FDA's Office of Cosmetics and Colors, said in 2017. "However, in part because of the continuing influx of [adverse event reports] associated with talcum powder, we are taking another look at the latest scientific literature and are beginning our own laboratory research study to determine if such a link between talc and ovarian cancer, not found in earlier research, might now be determined."
The FDA has not publicly responded to the Reuters report. At least one Senator has asked the agency to investigate the findings.
Canadian Government Warns of Health Dangers
Meanwhile, the government of Canada is warning consumers that products containing talcum powder may pose a danger to their lungs and ovaries.
The warnings are in a new draft risk assessment that proposes adding the mineral to an official list of substances that pose a potential danger to human health.
The draft report says inhaling the fine particles of talc contained in baby powder, body powers and other self-care products may lead to lung damage, such as fibrosis or scarring of the lungs. And women who use talcum powder products on their genital region run the risk of developing ovarian cancer, according to the report.
To minimize the potential risks, the Canadian government advises consumers to:
Avoid inhaling loose talcum powder products, such as baby powder, body powder, face powder and foot powder.
Avoid using talc products to the female genital area. Products include baby powder, body powder, genital antiperspirants and deodorants, diaper and rash creams, body wipes and bath bombs.
Use talc-free products instead.
Environment and Climate Change Canada and Health Canada conducted the assessment. The government entities did not identify any health risks related to talc in makeup, food or drugs.
Possible Restrictions Coming in Canada
The findings won't be finalized until after a 60-day comment period set to end in early February. If the assessment is adopted, the Canadian government may consider prohibiting or limiting talc in certain cosmetic products that can be inhaled or used on the genital region.
According to The Canadian Press, Tolga Yalkin, the director general of Health Canada's Consumer Product Safety Directorate, said at a press conference that the government might also require additional warnings on the labels of products containing talc.
Currently, the only requirement is that talcum powder products warn consumers to keep the products "out of reach of children" and away from the faces of babies and children to avoid inhalation dangers.
Share This Page:
How can we improve this page?
Thank You for Your Feedback
We appreciate your feedback. One of our content team members will be in touch with you soon.
We appreciate your feedback. One of our content team members will be in touch with you soon.