Suboxone Maker Settles Antitrust Lawsuit for $385M Ahead of Dental Injury Claims
Fact-Checked
Editors carefully fact-check all Drugwatch content for accuracy and quality.
Drugwatch has a stringent fact-checking process. It starts with our strict sourcing guidelines.
We only gather information from credible sources. This includes peer-reviewed medical journals, reputable media outlets, government reports, court records and interviews with qualified experts.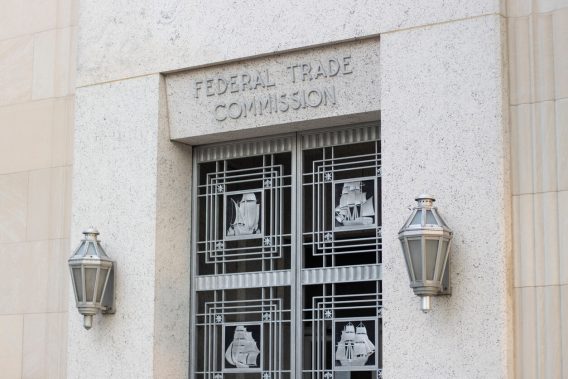 Suboxone maker Indivior is concluding more than a decade of antitrust litigation by agreeing to a $385 million settlement to resolve claims from a group of direct purchasers of the opioid use disorder drug.
After facing years of antitrust claims, this could be the final step for the company in resolving all multidistrict litigation that accused it of illegally trying to monopolize opioid addiction treatment with its Suboxone film drug. The company still faces litigation over claims that Suboxone use can cause dental problems.
"The resolution of this litigation, which was filed over a decade ago, provides greater certainty for all Indivior stakeholders and allows us to continue focusing on our important work for patients suffering from opioid use disorder and mental health illnesses around the world," CEO Mark Crossley said in an Indivior statement. 
The agreement is subject to approval by the United States District Court for the Eastern District of Pennsylvania and has resulted in the cancellation of an antitrust trial previously set for Oct. 30. The announcement comes as a growing number of new Suboxone dental injury lawsuits are being filed by users who experienced severe tooth decay while using the film version of the medication.
Earlier this year the company agreed to pay $102.5 million to resolve a 2016 lawsuit by 41 states and Washington, D.C., that claimed the company switched from tablets to the oral film version of Suboxone to prolong its medication's monopoly. 
Suboxone Dental Injuries
Suboxone contains two medications: buprenorphine and naloxone. Buprenorphine, which is acidic, is a partial opioid agonist that blocks receptors in the brain to reduce withdrawal symptoms and the urge for opioids.
Naloxone can reverse the dangerous symptoms of an opioid overdose. The two together can help recovering opioid addicts by making it difficult to abuse the substances. 
After 20 years on the market, however, the FDA released a warning to buprenorphine users that it could cause dental problems, but stated that the benefits of taking the medicine outweighed the risks. 
Millions of Americans have been prescribed Suboxone and could have suffered dental problems because of the medication. People who were prescribed dissolvable Suboxone tablets or films for pain management or opioid addiction for at least six months and suffered dental problems could be eligible to file a lawsuit. 
Dental injuries include cavities, gum injuries, tongue injuries, tooth decay, tooth fractures or tooth loss. The Suboxone dental injury lawsuits are still in the early stages.
See if You Qualify for a Lawsuit
Our Partners
Our Trusted Legal Partners
Drugwatch partners with trusted law firms to help you take legal action. After submitting the form, one of Drugwatch's partners will contact you for a free case review.








Indivior and Antitrust Activities
Indivior Inc., based in Richmond, Virginia, is a wholly owned subsidiary of British drug manufacturer Indivior PLC, which was formerly known as Reckitt Benckiser Pharmaceuticals Inc.
Indivior was accused of engaging in anticompetitive conduct related to its brand-name Suboxone to prevent future generic competitors, according to a 2020 complaint filed by the Federal Trade Commission.
The company, which didn't have a patent or regulatory exclusivity, had annual sales of $700 million in 2009. In 2010, several generic applicants filed new drug applications with the U.S. Food and Drug administration to gain approval for generic Suboxone tablets. That's when, regulators say, Indivior began its anti-competition strategies.
First Indivior encouraged patients to switch from tablets to dissolvable film, claiming the film's packaging was safer than the tablets in reducing the risk of pediatric exposure. That claim was previously rejected by the FDA. 
According to the complaint, Indivior knew generic Suboxone tablets could not be substituted for the Suboxone film. The company began forcing doctors and patients to switch from tablets to film by significantly raising the prices on tablets. In 2013 it discontinued its tablet product.
Indivior has paid roughly $900 million to states and the federal government to resolve suits that say it made deceptive claims about safety risks of the tablets. In June Indivior agreed to pay $157 million to settle antitrust lawsuits brought by various states.
Share This Page:
How can we improve this page?
Thank You for Your Feedback
We appreciate your feedback. One of our content team members will be in touch with you soon.
We appreciate your feedback. One of our content team members will be in touch with you soon.