Megan Henry was a world-class athlete when she was suddenly sidelined on a snowy, Utah mountain in 2012. She was training for the 2014 Winter Olympics in the skeleton – a bare-bones sled that screams down slopes at 80 mph. But she was fighting for air. A member of the U.S. Army's elite Soldier-Athlete Program, Henry was battling a sudden shortness of breath.
"It was like an elephant was sitting on my chest all the time," she told CNN.
It didn't get better. She visited six doctors who told her it was asthma or stress or the effects of breathing the thin mountain air. Finally, a pulmonologist ordered a CAT scan. It showed multiple pulmonary embolisms.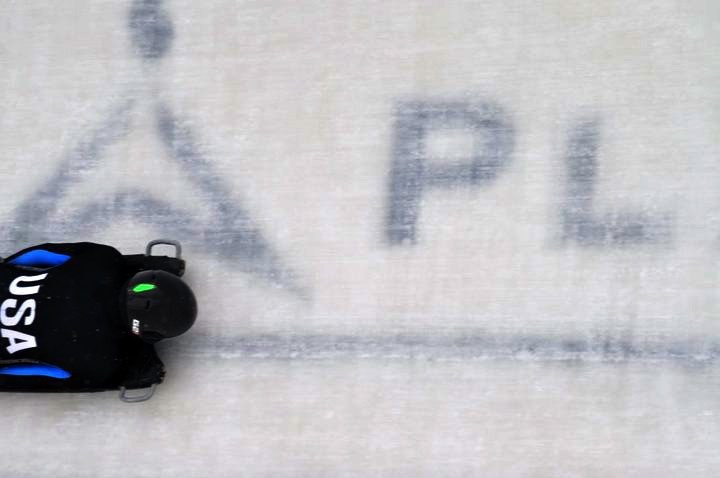 Spc. Megan Henry, above, had her athletic career cut short due to rampant blood clots caused by the NuvaRing
Rushed to the hospital, the aspiring Olympian was put on a breathing machine. She was told her athletic career was over, and if she had not been in the peak physical condition required of a world-class athlete, she likely would have died.
As a result of her injuries, Henry will face a higher risk of recurring PE for the rest of her life. She can never take hormonal treatments, including birth control, again. If she gets pregnant, she will have to take anticoagulant medicine to prevent blood clots.
Henry had started using the NuvaRing birth control ring just 10 days before the first symptoms struck. A little over a year later, Merck & Co., Inc., NuvaRing's manufacturer, added a warning of an increased risk of VTE to the contraceptive's label.
Merck Settles NuvaRing Claims for $100 Million
Henry's experience in 2012 had been had already been repeated with hundreds of other women since at least 2005. By the time Merck added the warning to NuvaRing's label, hundreds of lawsuits were piling up against Merck subsidiary Organon BioSciences.
In 2014, Merck settled roughly 3,800 claims over injuries from NuvaRing for $100 million.
NuvaRing Litigation Timeline:
August 2008

The first 11 of 1,935 eventual NuvaRing lawsuits are combined in a federal multidistrict litigation (MDL)

March 2009

215 state lawsuits are consolidated into a multicounty litigation (MCL) in New Jersey

February 2014

Merck agrees to $100 million settlement for NuvaRing injuries, includes all lawsuits and claims not yet filed

June 2014

NuvaRing settlement finalized

July 2014

Deadline for claimants to opt-in to the settlement
Convenient, Effective — with Serious Side Effects
NuvaRing remains a popular birth control option because it is convenient and effective. It is placed in the vagina where it prevents pregnancy for a full month by releasing a low dose of hormones – estrogen and progestin. It is among the most effective birth control methods, equal to birth control pills and patches.
Studies have found the progestin used in NuvaRing can increase the risk of venous thromboembolism (VTE) by as much as 6.5 times. There are two types of VTE: deep vein thrombosis (DVT), the formation of blood clots in the body's large veins, and pulmonary embolism (PE), in which a DVT breaks loose, travels to the lungs, and stops blood flow. This can be fatal.
Organon originally developed NuvaRing and received FDA approval for it in 2001. Schering-Plough had acquired Organon for $14 billion in 2007, before Merck absorbed that company in a $41 billion merger in 2009.
In the first full year after acquiring Schering-Plough, Merck reported $559 million in sales for NuvaRing. By 2016, annual reached $777 million – an increase of nearly 39 percent.
FDA Raised Safety Questions Before Approving NuvaRing
NuvaRing's label did not include a warning about VTE and cardiovascular risks until October 2013. By that time several studies had shown increased risks for potentially fatal blood clots, heart attack, and strokes for NuvaRing users compared to other combination hormone contraceptives (CHCs) such as birth control pills and patches.
The FDA had questioned the safety of NuvaRing prior to approving it in 2001 but ultimately decided the warning wasn't necessary.
The FDA had questioned the safety of NuvaRing prior to approving it in 2001. A review said, "the most controversial safety issue is the increased risk of venous thromboembolism (VTE)." The risk was compared to oral contraceptives using similar hormones as NuvaRing.
"There remains considerable concern in the literature over an increased risk of VTE events with desogestrel-containing oral contraceptives," Dr. Daniel Davis, the medical officer who wrote the report for the FDA wrote in 2001. "With approval of this product, the label should clearly reflect the safety concern about an increased risk of VTE."
The FDA would decide the warning was not necessary, when it granted approval for NuvaRing later that year.
Why Did People File Lawsuits over NuvaRing?
As NuvaRing users experienced VTEs, there were mounting questions about whether the contraceptive's manufacturers should have known about the risk and warned women about it. Following a rising tide of deaths and serious injuries from VTEs, heart attacks, and strokes, women or their surviving family members began filing lawsuits against its manufacturers. Their stories were often similar: healthy NuvaRing users who suffered severe medical complications or death.
Lawsuit Complaints Included:
Failure to disclose known safety hazards
Failure to adequately test etonogestrel – the progestin hormone in NuvaRing
Failure to warn of increased risks from etonogestrel
Basing safety information on oral contraceptive studies alone
Marketing NuvaRing without adequate instructions or warnings

Marketing and selling NuvaRing while aware of dangerous side effects
Misrepresenting the quality and safety of NuvaRing
Negligence
Defective manufacturing and design
Breach of warranty and implied warranty
Profiting from "conscious wrongdoing"
Janis Mitchell-McGuire started using NuvaRing in 2004. The 28-year-old suffered a PE just six months later, had to be hospitalized twice, and was prescribed anticoagulation medications to prevent further clotting.
LaMonica Green was 17 years old when she started using NuvaRing in 2009. Within weeks, she suffered a pulmonary embolism (PE) and died.
Dana Jenn, a long-distance runner with no history of blood clots, suffered a sudden shortness of breath and collapsed on a treadmill during a workout in 2005. Hours later, the 40-year-old would die of a PE.
"This lawsuit wasn't about punishing anyone or any kind of personal gain," Dana's daughter, Sarah Jenn told the St. Louis Post-Dispatch in 2014. "I thought it was important to add her voice to all the other women who had a bad outcome from this drug."
More than 2,100 lawsuits would be filed in state and federal courts.
NuvaRing Lawsuits
In August 2008, 11 lawsuits were consolidated into a Multi-District Litigation (MDL) in federal court in Missouri. MDLs allow cases to move more quickly and efficiently through the legal process. A total of 1,935 lawsuits would be considered in the MDL over the next six years. Another 215 lawsuits filed in New Jersey state courts were consolidated in a Multi-County Litigation (MCL) in 2009. Nine more cases were consolidated into a coordinated proceeding in San Francisco Superior Court.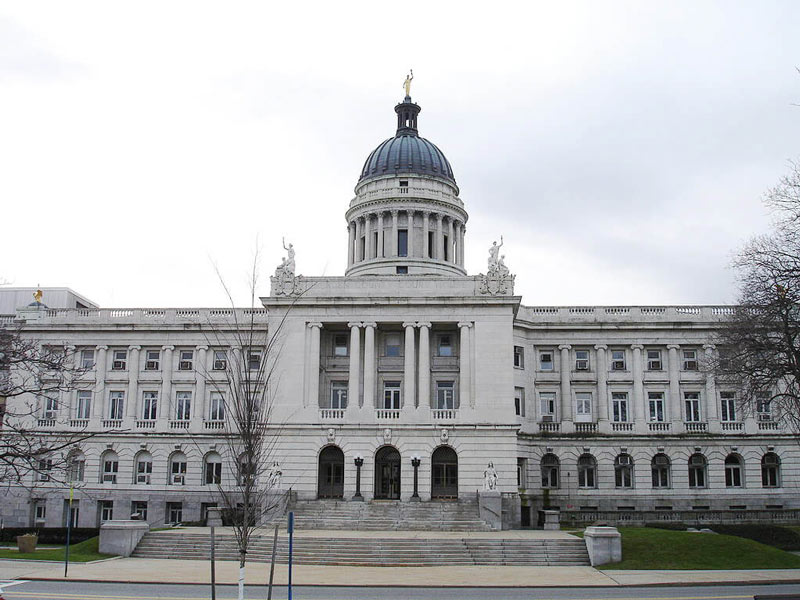 215 lawsuits filed in New Jersey state courts were consolidated in a Multi-County Litigation (MCL) in 2009

Seven bellwether trials in the MCL were chosen, but dismissed as parties sought mediation. These trials help parties determine potential settlement amounts. Mediation took the cases directly to settlement negotiations.
In February 2014, Merck & Co. agreed to settle all claims against the company at that time for $100 million. The settlement was finalized in June 2014. Roughly 3,800 people were eligible for a portion of the settlement – including those who filed lawsuits and those whose claims had not been filed in court.
The amount was far less than the $1.6 billion settlement Bayer AF agreed to in lawsuits over its Yaz and Yasmin birth control pills in 2013.
To be eligible to enroll in the settlement, claimants had to have alleged an injury due to NuvaRing prior to February 7, 2014. Eligible plaintiffs then had to submit a "Notice of Intent to Opt In Form for Filed Claims" and a completed Claim Package before deadlines set by the court in Missouri. The final deadline to enroll was extended to July 21, 2014. The Claim Package included documentation of injuries, a patient's NuvaRing prescription records, and an authorization to release medical records and other information.
At least 95 percent of claimants had to opt in to the settlement before it took effect, or Merck could back out of the deal; the 95 percent threshold was reached in June, 2014.
Lawsuits Over NuvaRing Injuries Pending
Not all the claimants opted into the settlement. The U.S. Judicial Panel on Multidistrict Litigation reported 94 cases were still pending as of November 2017. Among those who refused to take part in the settlement were the parents of Erika Langhart. Ericka Langhart collapsed with severe chest pains and suffered two heart attacks as paramedics worked to get her to a hospital. She died on Thanksgiving Day 2011 from a PE.
"Shame on them," Erika's father, Rick Langhart, told the Durango Herald in Colorado in 2014. "This settlement agreement, orchestrated by Merck and the attorneys on both sides, driven by their own greed, has all but eliminated the chance for Merck to be taken to trial."
In opting out of the settlement, Rick and Karen Langhart chose instead to pursue a separate trial over their daughter's death. But their case was dismissed on September 10, 2016 by a San Francisco court. Complicating lawsuits are statutes of limitation — deadlines for filing new lawsuits based on the time between an injury or death and when plaintiffs file suit.
Ericka Langhart was a recent graduate of American University in Washington, D.C. when she died. One of her friends while in college was Olympian hopeful Megan Henry, who survived a PE about a year after Langhart died from one.
Henry discussed the Merck settlement with Salt Lake City television station KSTU in 2015.
"People who lost their daughters or wives, the compensation [was] $74,000, which may sound like it's a lot of money but not for someone's life," she said.
Please seek the advice of a medical professional before making health care decisions.
Author
Terry Turner is an Emmy-winning, former television journalist. He is an associate member of the American Bar Association, the ABA's Health Law group and a member of the Alliance of Professional Health Advocates. He holds six certificates in Health Literacy for Healthcare Professionals from the Centers for Disease Control and Prevention. As a Washington-based investigative reporter, he routinely reported on health and medical policy issues before Congress, the FDA and other federal agencies. Terry received his B.A. in Media Arts from Lyon College.
---