For more than a decade, Merck & Co. Inc. maintained that any sexual dysfunctions associated with Propecia were rare and that the problems typically went away after men stopped taking the drug. Even after scores of men reported experiencing persistent sexual side effects following Propecia use, the manufacturer continued to publicize information in the U.S. that suggested side effects were temporary.
Meanwhile, regulators in Sweden had started investigating claims of sexual dysfunction from Propecia as far back as 2006. And in 2008, Merck added warnings to Swedish labels about persistent erectile dysfunction after discontinuing use. Still, it wasn't until April 2012 — when the U.S. Food and Drug Administration (FDA) stepped in — that Merck updated Propecia labels in the U.S. to include warnings about "libido disorders, ejaculation disorders and orgasm disorders that continued after discontinuation of the drug."
Merck added warnings about sexual dysfunction to Swedish labels in 2008, but labels in the U.S. weren't updated until 2012.
By the time the FDA made Merck take action in the U.S., many men had already filed lawsuits across the country alleging injuries caused by Propecia. In April 2012, the U.S. Judicial Panel on Multidistrict Litigation consolidated federal Propecia lawsuits into a multidistrict litigation (MDL) in the Eastern District of New York.
MDLs are intended to make proceedings more efficient by centralizing federal lawsuits that have the same allegations into one court. All of the Propecia lawsuits make similar claims that Merck failed to adequately warn of the potential for Propecia to cause persistent sexual problems that continue after discontinuation of treatment.
Side effects named in Propecia lawsuits include*:
Erectile dysfunction
Decreased libido
Reduced ejaculation volume
Cognition impairment
Diminished sexual sensation
Genital shrinkage
Infertility
Depression
*Some also allege that Propecia has caused or can cause prostate cancer, testicular cancer or male breast cancer
Men also filed Propecia lawsuits in state court in New Jersey, where Merck is headquartered. The New Jersey Supreme Court decided to centrally manage Propecia lawsuits. In March 2012, the court assigned Middlesex County Superior Court Judge Jessica Mayer to oversee the cases. As of February 2013, her docket had more than 250 Propecia lawsuits pending. In addition, men filed lawsuits in state court in Massachusetts and New York.
Status of Propecia Lawsuits
To date, men have filed more than 1,300 Propecia lawsuits in state and federal courts. Nearly 1,170 of the lawsuits were filed under the federal MDL; 1,000 of the MDL cases were still pending as of May 15, 2017.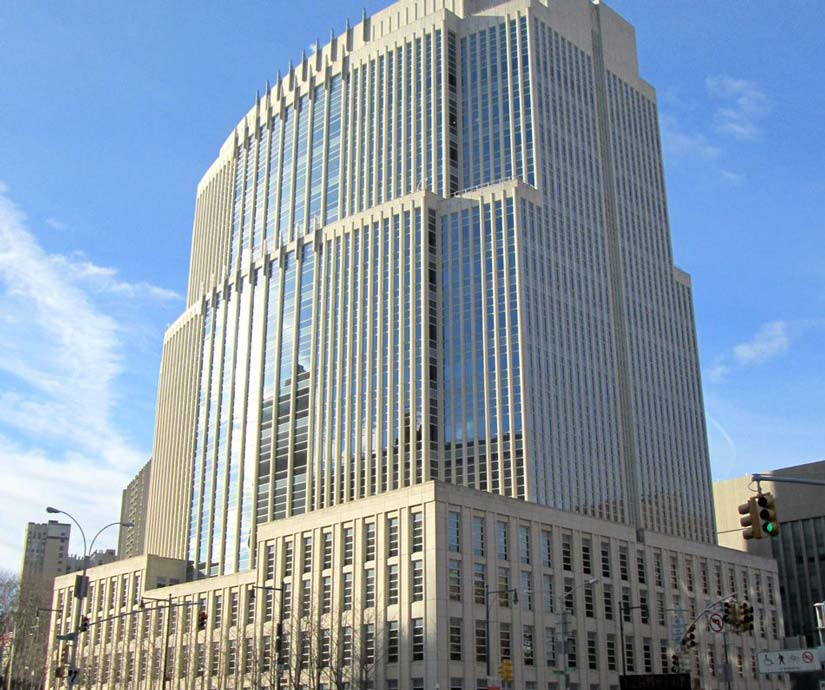 Nearly 1,170 Propecia lawsuits were filed under the federal MDL in the Eastern District of New York, pictured above
Judge Brian M. Cogan is overseeing the MDL proceedings, collectively known as MDL -2331 IN RE: Propecia (Finasteride) Products Liability Litigation. Originally, the first cases were expected to go to trial beginning in October 2016; however, the court pushed back the date about a year to September 2017 because of a delay in selecting which cases would go to trial.
Of the 325 cases filed in New Jersey state court between June 2011 and November 2016, about 200 cases had been dismissed as of May 31, 2017. On July 24, 2017, the Propecia MDL was reassigned to Superior Court Judge James Hyland.
Propecia Lawsuit Claims
According to legal complaints, sexual dysfunction is associated with finasteride (the active ingredient in Propecia) as much as 39 percent of the time. Plaintiffs also point to 2003 data showing that sexual dysfunction is resolved in only 50 percent of patients who discontinue Propecia use.
People who have filed lawsuits allege that the drug is a "defective" and "unreasonably dangerous drug." They allege that, "when taken as prescribed and intended, [Propecia] causes and contributes to an increased risk of persistent and/or permanent serious and dangerous side effects."
Propecia lawsuits claim Merck:
Failed to take "reasonable care" in designing, testing, manufacturing and selling Propecia.
Knew or should have known that Propecia increases the risk of persistent and permanent side effects, even after consumers discontinue use.
Failed to provide adequate warnings and even "knowingly and recklessly omitted and concealed" known risks from consumers and doctors.
Inadequately labeled the drug prior to April 2011 by failing to disclose sexual dysfunction risks.
Knew that the scientific community and the public would rely on the drug labels and "the presumption that the dangers did not exist," yet marketed the drug without adequate warnings.
Why People File Propecia Lawsuits
Harm caused by Propecia may be irreversible and even deadly. Men who have been injured and people who have lost loved ones in connection with dangerous drugs are left to pick up the pieces when drug makers act irresponsibly. Coping with adverse side effects can place a burden on relationships, limit daily activities, impair ability to work and jeopardize financial stability.
When available, plaintiffs also seek punitive damages to deter future misconduct by drug makers. In addition, loved ones may be eligible for compensation for their pain and suffering and other expenses, such as funeral expenses, if their loved one has died.
Below are just a few examples of people who have sued Merck over its drug Propecia.
Many people have filed lawsuits seeking relief, including compensation for:
Past and future medical expenses
Home health care
Permanent disability
Pain and suffering
Lost income
A Brooklyn, New York, man filed a complaint against Merck & Co., Inc. and its subsidiary, Merck Sharpe & Dohme Corp., in the U.S. District Court for the Eastern District of New York on May 15, 2012. After taking the prescription drug for hair loss, the man developed sexual dysfunction and cognitive impairment, according to court documents. He had no history of these conditions when he began taking Propecia in 1998 at age 33. Although he discontinued use of Propecia, the man continues to suffer these and other adverse effects. His lawsuit seeks damages for substantial pain and suffering and a diminished quality of life.
A King County, Washington, man filed a lawsuit in the U.S. District Court for the District of Washington in July 2011. His case was transferred to the MDL in April 2012. The man had no history of sexual dysfunction or cognitive impairment before he started taking Propecia for hair loss in 2008 at age 30, according to court documents. He has since developed those conditions and continues to suffer from them even though he has stopped taking Propecia.
An Illinois couple sued Merck in federal court in Illinois in November 2011. Their case was also transferred to the federal MDL. In addition to the husband's claims of sexual dysfunction and cognitive impairment caused by Propecia, the lawsuit also includes his wife's loss of consortium claim. She alleges that because of the injuries caused by Propecia, she has lost her husband's companionship and other contributions to their household and relationship. She has suffered mental and emotional anguish due to the damage Propecia has caused to their marriage, according to the lawsuit.
Please seek the advice of a medical professional before making health care decisions.
Author
Emily Miller is an award-winning writer who has held editorial positions with reputable print and online publications around the U.S. As the editor of Drugwatch.com, Emily draws on her background as both a patient and a journalist to ensure her team of writers provides consumers with the latest and most accurate information on drugs, medical devices, procedures and related lawsuits. Emily holds five Health Literacy certificates from the Centers for Disease Control and Prevention as well as a Bachelor of Science in Journalism from the University of Florida. She is a member of The Alliance of Professional Health Advocates, the American Association for the Advancement of Science, the Society of Professional Journalists and the Society for Technical Communication.
---