A Patient's Guide to Zantac
Drugwatch's experts will help you learn about Zantac (ranitidine), its health risks and how to take legal action if you suffered health problems.
Zantac Cancer Risks and Recalls
Millions of Americans have taken Zantac or its generic form, ranitidine, for acid reflux or GERD each year since the 1980s. In April 2020, manufacturers withdrew the popular heartburn drug from the U.S. market because of a potential cancer-causing contaminant called NDMA. Drugwatch's 2022 guide explains how ranitidine products could expose users to unacceptable risks and tells you how to take legal action if you developed cancer after taking Zantac.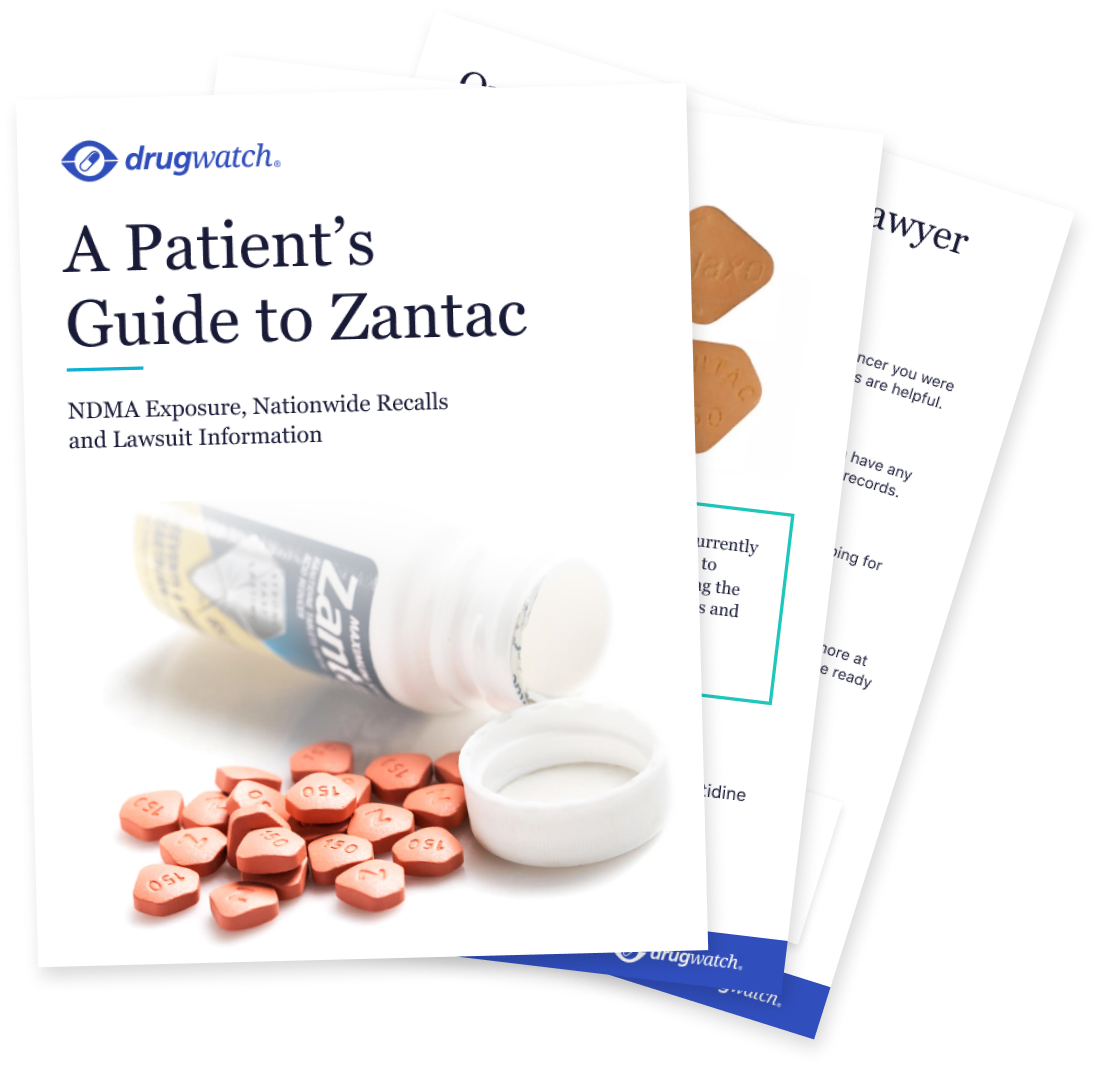 Find Out If You Qualify for Compensation
If you or a loved one took Zantac and were diagnosed with cancer, you may be eligible for compensation. In this guide, you'll learn which cancers are included in lawsuits and what questions a Zantac lawyer may ask.
Take a Look Inside
Zantac Recalls
How Dangerous Is NDMA in Zantac?
Cancer Lawsuits
Am I Eligible to File a Lawsuit?
Questions a Lawyer May Ask
Patient Checklist
Who Am I Calling?
Calling this number connects you with a Drugwatch representative. We will direct you to one of our trusted legal partners for a free case review.
Drugwatch's trusted legal partners support the organization's mission to keep people safe from dangerous drugs and medical devices. For more information, visit our partners page.