Eliquis Side Effects
Common Eliquis side effects include nosebleeds, bleeding gums, bruising easily and bleeding that takes longer to stop. Internal bleeding is a rare serious side effect. Stopping Eliquis suddenly may increase the risk of blood clots. People with preexisting bleeding conditions shouldn't take Eliquis.
Common Side Effects of Eliquis
The most common side effect of Eliquis (apixaban) – and all blood thinners – is bleeding. People may experience heavier and longer periods, cuts that bleed longer than usual and nosebleeds that typically last a few minutes.
Sometimes people who experience these side effects with one blood thinner do not experience them with another. If you experience bleeding issues with Eliquis, discuss trying other options with your doctor.
Common Eliquis side effects include:
Bleeding from cuts that take longer to stop
Bleeding from the nose or gums
Dizziness
Bruising easily
Heavy menstrual bleeding
Nausea
Headache
Rash
Discuss side effects you may experience while taking Eliquis with your doctor and seek immediate medical attention for any serious adverse reactions.
Serious Eliquis Side Effects
Severe allergic reactions to Eliquis cause itching, hives, chest pain, swelling of the face or tongue, labored breathing and dizziness. Consider these reactions a medical emergency. Anyone experiencing these symptoms should call their doctor or 911 immediately.
In clinical trials, major bleeding occurred in 327 (2.13%) of 9,088 people with non-valvular atrial fibrillation. Rare and dangerous side effects such as bleeding within the skull, hemorrhagic stroke and gastrointestinal bleeding have also been reported in patients. People who took Eliquis also experienced abnormal bleeding at surgical sites following hip or knee replacement surgeries.
Serious Eliquis side effects include:
Joint pain or swelling
Heavy vaginal bleeding
Red or black, tarry stools
Red, pink or brown urine
Swelling of the face or tongue
Severe or uncontrollable bleeding from an injury
Coughing up or vomiting blood or material that looks like coffee grounds
Chest pain or tightness
Wheezing or difficulty breathing
Eliquis is less likely to cause many of these serious side effects than other blood thinners. For example, Eliquis has a lower rate of overall gastrointestinal bleeding than Xarelto (rivaroxaban), according to an October 2021 study published in the Annals of Internal Medicine
Eliquis carries a black box warning for increased blood clot risk with early discontinuation and the risk of spinal or epidural blood clots. There is now an antidote available to reverse apixaban's effects in emergency situations, making the drug less dangerous. Some people who suffered serious side effects filed Eliquis lawsuits claiming that the drug's manufacturers did not warn them of this possibility.
Blood Clots with Early Discontinuation
According to the black box warning on Eliquis's packaging, people who suddenly stop taking the drug are at a higher risk of developing blood clots.
Blood clots seal off damaged blood vessels to stop bleeding, but blood clots that form within the bloodstream can be dangerous. These clots can cause heart attacks, stroke and tissue death.
Eliquis's April 2021 label update added a warning about increased rates of stroke among people transitioning from Eliquis to warfarin. Discuss this with your doctor if you're considering switching blood thinners.
Risk of Spinal or Epidural Blood Clots
People who receive spinal or epidural anesthesia or undergo spinal puncture while taking Eliquis are at risk of developing epidural or spinal hematomas, also known as blood clots. Either type of blood clot can cause long-term injury or paralysis.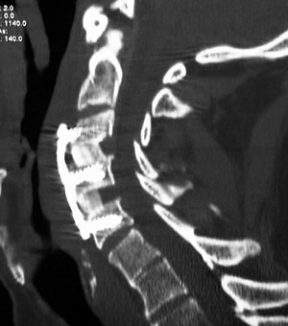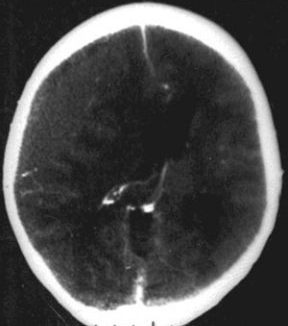 Taking Eliquis with other drugs that affect bleeding, such as nonsteroidal anti-inflammatory drugs (NSAIDs), platelet inhibitors or other anticoagulant drugs, can increase your risk of developing spinal/epidural blood clots. Spinal surgeries, repeated spinal or epidural punctures and use of indwelling epidural catheters also make these problems more likely. Spinal hematomas have also occurred spontaneously in people taking Eliquis who have not undergone spinal procedures or anesthesia.
If not treated swiftly and properly, a spinal or epidural hematoma can be deadly. While full recovery is possible, hematomas of this nature can result in permanent damage to the brain and long-term disability.
Eliquis Warnings and Precautions
Tell your prescribing physician if you are pregnant or trying to become pregnant. Research is ongoing to determine if nursing mothers can pass Eliquis to babies through breast milk.
Eliquis is not advised for those prone to bleeding or with a history of liver or kidney disease. Before taking Eliquis, discuss medical conditions like stomach ulcers or antiphospholipid syndrome (which makes blood clots more likely) with your doctor.
Avoid taking Eliquis with other anticoagulants, such as warfarin or heparin. Drinking alcohol while taking Eliquis may increase your risk of gastrointestinal bleeding.
If you have upcoming surgery, including dental surgery, your doctor may advise you to temporarily stop taking Eliquis. Discuss any recent surgeries you've had as well, particularly heart valve surgery and spinal surgery.
Adverse drug interactions may occur with some antifungals, antibiotics, medications for abnormal heartbeat and anti-seizure medications. Patients may be advised to avoid NSAIDs (such as aspirin or ibuprofen) and St. John's Wort while taking Eliquis.
Taking Eliquis Safely
A 2021 study published in the Scandinavian Journal of Trauma, Resuscitation and Emergency Medicine found that newer blood thinners like Eliquis are less likely to cause severe bleeding complications than older ones like warfarin, but there is still a risk. Tell your doctor right away if you are injured or hit your head.
Vitamin K doesn't impact the effectiveness of Eliquis like it does warfarin. There are no dietary restrictions while taking Eliquis, though eating healthy is always advised.
Some people wean off Eliquis so they can switch to a different blood thinner or because they no longer need blood-thinning medication. Don't stop taking Eliquis without discussing it with your doctor.
Managing Eliquis Side Effects
While most patients tolerate Eliquis well, some side effects can be serious and require immediate medical attention. It's important to consult your doctor as early as possible when symptoms begin. Call 911 if you're experiencing a medical emergency.
In 2018, the FDA approved the drug andexanet alfa (sold under the name AndexXa) as an antidote for apixaban's anticoagulant effects. Hospitals can administer this medication to stop apixaban-related bleeding in emergency situations. It is fast-acting, and delivered intravenously.
Please seek the advice of a medical professional before making health care decisions.
Share This Page:
How can we improve this page?
Thank You for Your Feedback
We appreciate your feedback. One of our content team members will be in touch with you soon.
We appreciate your feedback. One of our content team members will be in touch with you soon.
Who Am I Calling?
Calling this number connects you with a Drugwatch representative. We will direct you to one of our trusted legal partners for a free case review.
Drugwatch's trusted legal partners support the organization's mission to keep people safe from dangerous drugs and medical devices. For more information, visit our partners page.