Eliquis Side Effects
Eliquis side effects include mild bleeding issues such as bruising easily and more severe bleeding side effects such as bleeding in the skull. Eliquis also has a black box warning for increased risk of blood clots after suddenly stopping the medication. People with preexisting bleeding conditions shouldn't take Eliquis.
Common Side Effects of Eliquis
The most commonly reported side effect of Eliquis, also known by its active ingredient apixaban, is bleeding. In clinical trials, major bleeding occurred in 327 (2.13%) out of 9,088 patients with nonvalvular atrial fibrillation, according to the prescribing information.
Tell your doctor about any side effects you experience, especially if they don't go away or are bothersome.
Common Eliquis side effects include:
Bleeding from cuts that take longer to stop
Bleeding from nose or gums
Dizziness
Easy bruising
Excessively heavy menstrual bleeding
Minor bleeding
Nausea
If any of the above side effects become severe or cannot be stopped or controlled, contact your doctor right away or seek emergency medical attention.
Eliquis Warnings and Precautions
Eliquis might not be right for everyone, especially if you have a condition that makes you prone to bleeding or a history of liver or kidney disease. Before taking Eliquis, make sure to tell your doctor about any preexisting medical conditions and all the drugs or supplements you are taking. 
If you are going to have a surgical procedure or dental procedure, tell your doctor or dentist that you are taking Eliquis. You may have to temporarily stop taking it before your procedure, but don't stop taking the medication without your doctor's recommendation.
Breastfeeding on Eliquis
"It is not known if Eliquis passes into your breast milk. You and your doctor should decide if you will take Eliquis or breastfeed. You should not do both."
Drinking alcohol while taking Eliquis may increase your risk of gastrointestinal bleeding. Limit consuming alcohol and ask your pharmacist or doctor about how much is safe to drink.
During pregnancy, this medication should be used only when clearly needed. Apixaban may increase the risk of bleeding in the pregnant woman, the unborn baby, and the newborn baby. Discuss the risks and benefits with your doctor. Your doctor may switch the type of medication you use during pregnancy.
Serious Eliquis Side Effects
Severe allergic reactions to Eliquis, which cause itching, hives, chest pain, swelling of the face or tongue, labored breathing and dizziness, are a medical emergency. Anyone experiencing these symptoms should call their doctor or 911 immediately.
Dangerous, possibly fatal, Eliquis side effects have been associated with Eliquis. The blood thinner can cause bleeding within the skull, hemorrhagic stroke, or gastrointestinal bleeding. Patients taking Eliquis also experienced bleeding at surgical sites following hip or knee replacement surgeries.
In case of serious, potentially fatal bleeding, an antidote to reverse the anti-factor Xa activity of apixaban is available. Before an antidote was available, people who suffered severe bleeding that may have resulted in death filed Eliquis lawsuits claiming the drug's maker didn't properly warn doctors and patients of the bleeding risk. They also claimed the drug was defective and unreasonably dangerous, especially without an antidote.
Seek medical attention immediately if you experience the following Eliquis side effects:
Bleeding gums
Chest pain or tightness
Coughing up or vomiting blood or material that looks like coffee grounds
Feeling dizzy or faint
Headache
Heavy vaginal bleeding
Nosebleeds
Rash
Red or black, tarry stools
Red, pink or brown urine
Swelling of the face or tongue
Swelling or joint pain
Trouble breathing
Wheezing
Eliquis has a risk of bleeding, but it still has a lower rate of overall gastrointestinal bleeding than Xarelto (rivaroxaban), according to an October 2021 study published in Annals of Internal Medicine.
Apixaban has a black box warning for increased blood clot risk with early discontinuation and the risk of spinal or epidural blood clots.
Blood Clots with Early Discontinuation
When a patient stops taking Eliquis prematurely, or suddenly, they are at an increased risk of developing blood clots, according to a black box warning contained in drug labeling for the drug.
Typically, a blood clot forms to stop bleeding when a blood vessel is injured. After the bleeding stops and the area of the body where the bleed occurred is healed, the body breaks down and removes the clot naturally.
But when the blood clots too much or abnormally, or when certain conditions prevent the body from dissolving blood clots properly, blood clotting can become excessive and dangerous.
According to the drug's label updated on Sept. 30, 2021, clinical trials showed an increased rate of stroke observed among patients with atrial fibrillation transitioning from Eliquis to warfarin.
Risk of Spinal or Epidural Blood Clots
Patients who receive spinal or epidural anesthesia or undergo spinal puncture while taking Eliquis, are at risk of developing an epidural or spinal hematoma, or blood clot.
Either type of blood clot can result in long-term or permanent paralysis, according to drug labeling containing a black box warning for Eliquis.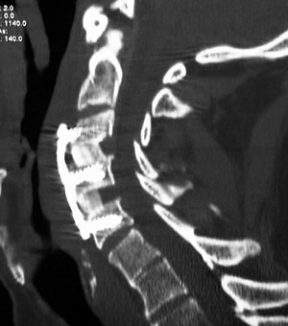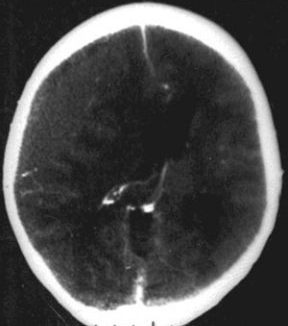 Factors that can increase a patient's risk of developing an epidural or spinal hematoma include:
Use of indwelling epidural catheters
Use of Eliquis with other drugs that affect hemostasis (the process that causes bleeding to stop), such as nonsteroidal anti-inflammatory drugs (NSAIDs), platelet inhibitors or other anticoagulant drugs
History of traumatic or repeated epidural or spinal punctures
History of spinal deformity or spinal surgery
Optimal timing between taking Eliquis and undergoing a neuraxial procedure is unknown. Spinal hematomas have also occurred spontaneously in patients taking Eliquis who have not undergone spinal procedures or anesthesia.
If not treated swiftly and properly, a spinal or epidural hematoma can be deadly. While it is possible to recover fully from the condition, hematomas of this nature can result in permanent damage to the brain and long-term disability.
Taking Eliquis Safely
Taking Eliquis comes with risks, but there are steps you can take to prevent serious side effects. Although patients taking Eliquis aren't required to have their bleeding time monitored the way those taking warfarin are, it's important to take your dose regularly and inform your doctor — and medical professionals you see for other conditions — about all the medications you are taking. Other drugs may interact with Eliquis.
Injury prevention is crucial for people who take Eliquis or similar blood thinners because even minor injuries can result in internal bleeding. Be careful when using sharp objects, always wear shoes, and avoid sports and activities that can cause trauma to any part of your body.
To reduce the risk of bleeding while taking Eliquis avoid activities that can cause injury, such as contact sports. Tell your doctor right away if you fall, injure yourself or hit your head. You may have internal bleeding that may be serious and your doctor may need to check you for hidden bleeding.
Additionally, follow your doctor's orders regarding your diet. Unlike warfarin, Eliquis is not affected by vitamin K, but if you are concerned about what you are eating or if you have stomach discomfort that makes it hard to eat a balanced diet, call your doctor.
Please seek the advice of a medical professional before making health care decisions.
Share This Page:
How can we improve this page?
Thank You for Your Feedback
We appreciate your feedback. One of our content team members will be in touch with you soon.
We appreciate your feedback. One of our content team members will be in touch with you soon.
Who Am I Calling?
Calling this number connects you with a Drugwatch representative. We will direct you to one of our trusted legal partners for a free case review.
Drugwatch's trusted legal partners support the organization's mission to keep people safe from dangerous drugs and medical devices. For more information, visit our partners page.