Eliquis Lawsuits
Eliquis (apixaban) was supposed to be a safer, easier-to-use blood thinner than Coumadin (warfarin). But prior to its FDA approval, manufacturers Bristol-Myers Squibb and Pfizer informed the agency of several errors and an alleged cover-up in a significant premarket clinical trial. While FDA approval was stalled as a result, it was ultimately granted in late 2012. Major bleeding events and/or deaths of patients taking Eliquis have resulted in lawsuits against the companies for negligence, fraud and misrepresentation.
Bristol-Myers Squibb and Pfizer claimed the anticoagulant (blood thinner) Eliquis (apixaban) was the best in its new class of Factor Xa (an essential blood-clotting protein) inhibitors, producing better results in stroke prevention, less major bleeding events and reduced mortality rates compared to its predecessors Coumadin (warfarin), Pradaxa and Xarelto. Their findings hinged on a specific clinical trial called Apixaban for Reduction in Stroke and Other Thromboembolic Events in Atrial Fibrillation (ARISTOTLE).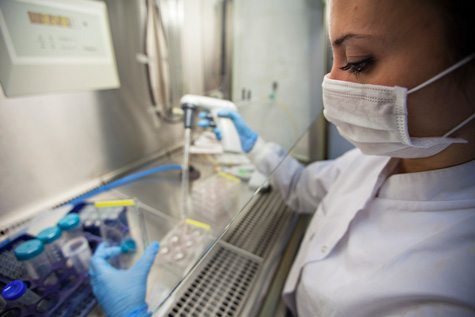 But due to errors in the trial and an alleged cover-up attempt at a Chinese trial site overseen by the drug manufacturers, Eliquis' FDA approval, having been initiated in early 2012, was halted for nine months. A 2013 Bloomberg publication said that according to FDA documents, the company informed the FDA that during the ARISTOTLE trial, patients received the wrong medicines, records were secretly changed and "serious adverse events" went unreported.
Drugmakers regularly go to places like China for large clinical trials due to the larger population and affordability. But U.S. agencies have been questioning trials taking place in countries such as China that have shown similar data inadequacies and misconduct.
While the FDA later determined, after deleting the questionable data, that the mistakes "were not exceptionable" and that "it didn't substantially affect the final, positive result," many experts are still skeptical about what all might have possibly been overlooked. The FDA actually reported that some patient records simply disappeared prior to site visits by the inspectors, and three Bristol-Myers' employees, including a senior management employee, were even fired following the alleged cover-up.
FDA medical team leader Thomas Marciniak concluded that due to the missing study data, manufacturers Bristol-Myers and Pfizer should not be permitted to promote Eliquis as the better choice in an anticoagulant drug in certain categories, including its supposed lower death outcomes to patients taking Eliquis.
Marciniak specifically noted that the statistical results for lower overall deaths stemming from use of the drug "might not be valid;" meaning taking Eliquis may result in just as many deaths as other blood thinners, but since data was missing or included errors, it is impossible to know for sure.
Fact
Unlike warfarin, there is no antidote, or reversal agent, for bleeding and internal hemorrhaging caused by Eliquis.
As of April 2020, the FDA reported "an emerging safety signal" of excessive menstrual bleeding (menorrhagia) associated with Eliquis and other blood thinners but decided no action was needed based on available information.
Since the blood thinner's late approval in 2012, patients have sometimes experienced severe bleeding and internal hemorrhaging while taking Eliquis. Unlike warfarin, there is no antidote, or reversal agent, for bleeding caused by Eliquis. Some patients have died from bleeding and other complications caused by Eliquis.
Consequently, these injuries and/or deaths have resulted in lawsuits filed against Bristol-Myers and Pfizer, with patients alleging that the drug manufacturers concealed knowledge of Eliquis' defects and negligently and fraudulently misrepresented the drug's safety and risks to the public.
Why Are Patients Suing Over Eliquis?
Patients filing lawsuits against Bristol-Myers Squibb and Pfizer are mostly pointing to the companies' overstatement of Eliquis' safety and efficacy, its failure to disclose the lack of an antidote or reversal agent for bleeding resulting in life-threatening consequences, and a faulty and untrustworthy clinical trial that ultimately led to the drug's FDA approval.
Plaintiffs are claiming losses incurred as the result of the companies' alleged negligence, fraud, concealment and misrepresentation, with some even claiming the loss of loved ones who died after taking Eliquis.
Some alleged injuries as a result of taking Eliquis include:
Severe physical, economic and emotional injuries
Pain and suffering
Life-threatening, irreversible bleeding
Diminished enjoyment of life
Funeral expenses
Ischemic stroke (damage to the brain caused by interruption of its blood supply)
Medical expenses
Physical pain and mental anguish
Death
Loss of support (financial)
Loss of services (relational/spousal benefits and performance of various household duties)
Loss of accumulations (future savings)
Plaintiff Sues After Husband's Death
In 2015, Deborah Herschell filed a lawsuit against the manufacturers of Eliquis following the death of her husband, Donald Bruce Herschell, who was taking Eliquis for atrial fibrillation. Herschell claimed in her lawsuit that Bristol-Myers and Pfizer "negligently and fraudulently" represented to the medical community, including Donald's prescribing doctor, that Eliquis "had been tested and was found to be safe and effective for its indicated uses."
Herschell alleged that the companies concealed knowledge of the drug's defects and failed to adequately warn health care professionals of the risks of major bleeding events that were irreversible and thereby life-threatening.
Herschell's husband experienced a gastrointestinal hemorrhage on October 21, 2014, and died that same day from unstoppable bleeding.
Herschell noted that the company never submitted additional information to the FDA as it claimed it would to fill in alleged holes in its ARISTOTLE study data. She further alleged that the clinical trial that led to the drug's approval was flawed in that it concealed side effects, falsified reports, failed to follow up with test subjects and covered up one patient's death.
Unknown Drug Risks Result in Permanent Injury
One suit filed in 2016 by plaintiff Rhonda Hancock alleged the manufacturers of Eliquis failed to disclose risks associated with its blood thinner, including the potential for life-threatening conditions such as excessive bleeding. It was this allegedly undisclosed side effect of Eliquis that Hancock said left her permanently injured.
Fact
It was alleged that the manufacturers of Eliquis failed to disclose the potential for permanent and life-threatening conditions such as excessive bleeding.
The suit claimed that the companies disregarded patient safety by continuing to promote the drug despite knowing patients could die. The complaint said Bristol-Myers and Pfizer spent more than $8 million to promote Eliquis, which generated $1.9 billion in sales in 2015.
Hancock also pointed out that the companies previously tried to gain approval for Eliquis in the treatment of another condition; but the drug did not receive approval due to excessive bleeding during clinical trials.
Severe Bleeding Caused Ischemic Stroke
Plaintiff Carmen Flores sued Bristol-Myers Squibb and Pfizer in early 2017 after she allegedly sustained injuries after taking Eliquis. Flores said she "suffered a severe gastrointestinal bleeding event" on February 2, 2015, that required "intermittent hospitalization and treatment." Flores' complaint alleged that as a result of the excessive bleeding caused by Eliquis, she also suffered an ischemic stroke, which is damage to the brain resulting from an interruption of its blood supply.
The lawsuit claimed that the companies "entered into a worldwide collaboration to 'commercialize' apixaban (Eliquis)" by promoting the drug using a combination of Bristol-Myers' "long-standing strengths in cardiovascular drug development and commercialization," and Pfizer's "global scale and expertise in this field."
Flores alleged that the manufacturers intentionally defrauded and deceived her, the public and the medical community by inducing the health care community and the public "to recommend, dispense and purchase Eliquis."
She claimed that their actions resulted in a "callous, reckless, willful, depraved indifference to the health, safety and welfare" of the plaintiff and others.
Some allegations asserted against the companies include:
Concealment of knowledge of defects
Callous, reckless, willful, depraved indifference to health, safety and welfare
Failure to adequately warn of bleeding risks and lack of antidote
Intent to defraud; misrepresentation
Failure to disclose post-approval studies criticizing the results of ARISTOTLE
Negligence
Judge: Federal Law Trumps State Claim
Charlie Utts was prescribed Eliquis after a diagnosis of atrial fibrillation. On July 16, 2014, he suffered severe internal gastrointestinal bleeding allegedly as a result of taking the blood thinner. His condition required blood transfusions and dialysis to correct.
In their complaint, Charlie Utts and wife Ciara asserted that the manufacturers of Eliquis failed to adequately warn patients and health care professionals that "it is difficult or impossible to assess the degree and extent of anticoagulation (stopping of blood clotting) in patients taking Eliquis," and "that there was no agent to reverse the anticoagulant effects of Eliquis."
Fact
Federal laws overruled the California consumer-protection laws that the Uttses sued under, leading the federal judge to side with drug companies.
The Uttses claimed that the labels needed to contain more information and dosing should be determined on a case-by-case basis to minimize severe bleeding risks. They also asserted that patients taking Eliquis should be required to undergo regular monitoring. The lawsuit alleged the companies made "false claims and false representations with the intent of convincing the public" that "Eliquis was fit and safe."
The California couple sued under their state's consumer-protection laws, which the drug companies said were overruled by federal laws, including those governing the FDA. A federal judge agreed with the drug companies in May 2017.
"The Eliquis label warns about the risk of serious bleeding no less than five times," U.S. District Judge Denise Cote said in her 85-page ruling.
Multidistrict Litigation for Eliquis Lawsuits
In February 2017, the U.S. Judicial Panel on Multidistrict Litigation consolidated pending Eliquis lawsuits into a multidistrict litigation in the Southern District of New York. The MDL was assigned to Cote.
At the time of its consolidation, approximately 53 actions were pending in 17 various locations. The JPML determined that all of the lawsuits contained similar factual and legal issues "concerning plaintiffs' alleged injuries arising from Eliquis." But in 2017, Cote dismissed all the cases in the MDL.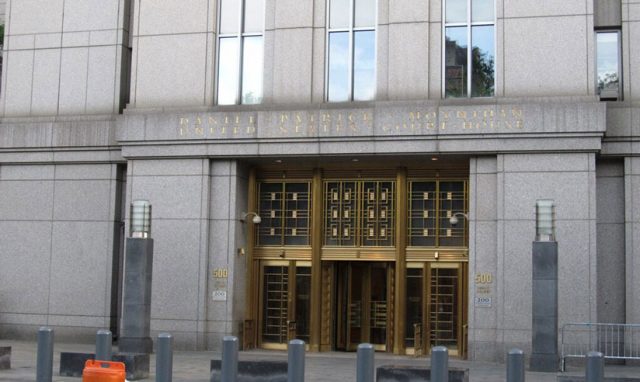 In March 2019, the 2nd U.S. Circuit Court of Appeals in New York upheld the dismissal of 60 lawsuits alleging Bristol-Myers Squibb and Pfizer Inc. concealed information about the dangers of using their blood thinner Eliquis. It ruled that a lower-court judge did not err in refusing to send 45 of them back to Delaware state court and in holding that all of the plaintiffs' state law claims in the 60 cases were preempted by federal law. 
As of 2019, this MDL had no active cases. There was an appeal, but as of 2023 there were no updates on the case.
Please seek the advice of a medical professional before making health care decisions.
Share This Page:
How can we improve this page?
Thank You for Your Feedback
We appreciate your feedback. One of our content team members will be in touch with you soon.
We appreciate your feedback. One of our content team members will be in touch with you soon.
Who Am I Calling?
Calling this number connects you with a Drugwatch representative. We will direct you to one of our trusted legal partners for a free case review.
Drugwatch's trusted legal partners support the organization's mission to keep people safe from dangerous drugs and medical devices. For more information, visit our partners page.