Hernia Mesh Failure
Mild pain or tenderness around the surgery site is one sign of hernia mesh failure. Other symptoms include swelling, nausea, constipation and vomiting. People who smoke, are overweight or have certain medical conditions may be at higher risk of hernia mesh failure.
This is an active lawsuit
Types of Hernia Mesh Failure
Hernia mesh failure happens when implanted mesh causes serious medical problems, including infection and chronic pain. Other known issues are torn or broken mesh or even migration, when the mesh doesn't stay where it was intended and moves away from the hernia site.
Types of Hernia Mesh Failure
Breakage or Fracturing: The mesh breaks or tears, creating an opening for a hernia to recur.
Erosion: Parts of the mesh break down and spread to other organs such as the intestines.
Infection: Tissues around the mesh can become infected, requiring mesh removal.
Migration: The mesh moves from the location where it was originally placed, potentially causing organ perforation, hernia recurrence, damage to other tissue and pain.
Rejection: The body rejects the mesh, aggravating the immune system and causing flu-like symptoms.
Shrinkage: The mesh shrinks, pulling tissues it's attached to and causing chronic pain.
To solve serious hernia mesh issues, doctors must remove the mesh or repair damaged tissues. In addition to mesh removal, hernia mesh infections will also likely be treated with antibiotics. Different types and brands of mesh are often prone to specific failures.
Inguinal hernia repair that uses mesh has low rates of complications according to multiple follow-up studies, including one of 1,720 participants released in 2022. Five years after surgery, 3.9% of people reported severe or disabling problems, 3.2% reported pain and 3.1% reported limitations in movement. However, when complications occur they can be very serious.
What Causes Hernia Mesh Failure?
Multiple factors contribute to hernia mesh failure, including the product design, surgical approach and overall health of the person having the procedure. Some people develop hernia mesh complications severe enough to qualify as mesh failure. When that happens, doctors must repair or remove the failed mesh.
Hernia mesh failure occurs in an estimated 5% to 20% of people who undergo hernia operations. According to an investigation published in the British Medical Journal, leading surgeons in England believe the rate of complications following hernia mesh operations may actually be somewhere between 12% and 30%.
Product Design and Hernia Mesh Failure
Design flaws make some mesh products more likely to fail than others on the market. Flaws can include the material used to make mesh and the product architecture, such as the dimension of the holes or thickness of the material.
Product Design Issues
Allergens: Some manufacturers make hernia mesh with fish oil and other components that may trigger an allergic reaction.
Not encouraging ingrowth: Tissue ingrowth is vital for keeping the mesh in place. If the mesh's design doesn't promote tissue ingrowth around the surgical site, it may be more likely to migrate.
Heavy materials: Mesh made from heavy materials may be more likely to cause an infection.
Small pores: Mesh with small pores is also more likely to cause an infection.
Mesh size: If your hernia mesh isn't large enough to cover your entire surgical site, it may slip out of place during the healing process.
One patient who had a hernia repaired with Atrium's fish-oil coated C-Qur mesh reported to the U.S. Food and Drug Administration that she never recovered from her initial surgery. She suffered severe and constant burning pain. The surgeon discovered the mesh was "floating freely/not attached," according to the adverse event report in the FDA's Manufacturer and User Facility Device Experience database.
Surgical Approach and Hernia Mesh Failure
Poor surgical technique and lack of surgical experience may increase the likelihood of a failed mesh implant. Hernia mesh failure can occur after either open or laparoscopic hernia repair. According to a 2022 study published in Surgical Endoscopy, both techniques had similar rates of hernia recurrence.
Another 2022 study published in the Brazilian Archives of Digestive Surgery found no significant difference in hernia recurrence rates following surgery with staples or glue. It also found that recurrence rates didn't increase for surgeries with no mesh fixation. However,people who had surgeries with surgical staples reported higher levels of postoperative pain.
Signs & Symptoms of Hernia Mesh Failure
If you think you may be experiencing hernia mesh failure, there are several telltale signs and symptoms to look out for. Contact your doctor immediately.
Hernia Mesh Failure Symptoms
Bloating
Bulging
Constipation
Fatigue
Fever
Impotence
Nausea
Pain
Swelling
Tenderness
Vomiting
Some symptoms may indicate that a bowel obstruction has developed because of scar tissue from the implanted hernia mesh. A complete obstruction is a medical emergency.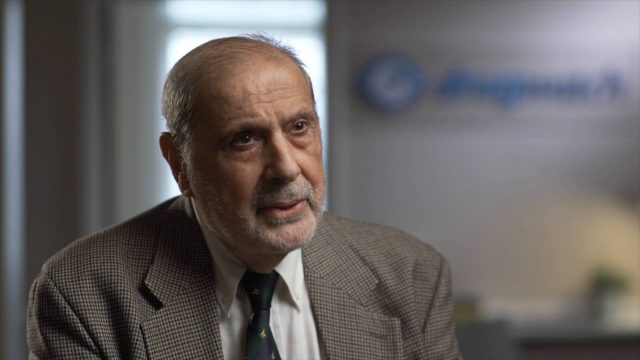 Hernia mesh pain is often the most significant indication of a hernia mesh failure, especially if the pain is chronic or lasts more than three months. Tell your doctor about any short- or long-term pain you experience after hernia surgery.
Who May Be at Higher Risk for Hernia Mesh Failure?
Some health conditions and medications may increase your risk of hernia mesh failure. Lifestyle factors, such as nutrition, may also play a role.
Mesh Failure Risk Factors
Anemia
Certain autoimmune diseases (such as lupus or rheumatoid arthritis)
Chemotherapy
Chronic lung disease
Impaired blood clotting (coagulopathy)
Jaundice
Male gender
Malnutrition
Obesity
Radiotherapy
Smoking
Steroids
Type 2 diabetes
It may be possible to reduce your risk of hernia mesh failure. A balanced, healthy diet, as well as a careful exercise plan may help minimize risk. Quitting smoking is not only beneficial for overall health, but may also help prevent hernia mesh complications.
Hernia Mesh Failure-Related Recalls
Multiple large hernia mesh manufacturers recalled one or more hernia mesh products because of higher-than-average failure rates. Among the companies are Ethicon, Atrium and Bard Davol.
If you experience mesh failure, check to see if your brand of mesh was subject to any hernia mesh recalls. If so, you may be eligible to participate in a hernia mesh lawsuit. Document any procedures you had because of the mesh failure — and keep the failed mesh for use as evidence.
Hernia Mesh Failure Lawsuits
Some brands and types of mesh have experienced higher failure rates than others. For example, Ethicon and Johnson & Johnson pulled Physiomesh Flexible Composite Mesh from the market in May 2016 following reports of higher-than-average rates of hernia recurrence.
Manufacturers and Products in Lawsuits Include:
| Manufacturer | Product |
| --- | --- |
| C.R. Bard, Davol (Bard Davol) | PerFix, Kugel, 3DMax, Composix, Ventralex ST, Ventralex Patch, Supramesh |
| Ethicon/Johnson & Johnson | Prolene, Proceed, Physiomesh Flexible Composite |
| Atrium Medical | C-QUR mesh and v-patches |
| Covidien/Medtronic | Composite, ProGrip, Parietex |
People who had these brands implanted during surgery and experienced serious problems afterward filed lawsuits against the manufacturer after the mesh failed. As of mid-June 2023, there were 24,161 hernia mesh lawsuits pending.
Lawsuits Per Manufacturer
19,707 pending Bard Davol cases
3,382 pending Atrium cases
565 pending Ethicon cases
507 pending Covidien cases
Hernia mesh litigation remains active, and attorneys are accepting new cases. Bellwether trials are ongoing. The case against C.R. Bard is scheduled for an October 2023 federal trial in Ohio.
What Should I Do if My Mesh Failed?
If you think your hernia mesh has failed, see your doctor as soon as possible and ask for an investigation into your symptoms. Seek immediate medical attention if you experience a high or prolonged fever, severe vomiting, complete bowel blockage or any other signs of serious surgical complications.
If your doctor determines your mesh failed, document all treatment and preserve the failed mesh if you get it removed. You may need the mesh and your notes for evidence in a future legal claim.
Please seek the advice of a medical professional before making health care decisions.
Share This Page:
How can we improve this page?
Thank You for Your Feedback
We appreciate your feedback. One of our content team members will be in touch with you soon.
We appreciate your feedback. One of our content team members will be in touch with you soon.
Who Am I Calling?
Calling this number connects you with a Drugwatch representative. We will direct you to one of our trusted legal partners for a free case review.
Drugwatch's trusted legal partners support the organization's mission to keep people safe from dangerous drugs and medical devices. For more information, visit our partners page.