Hernia Mesh Failure
Mild pain or tenderness around the surgery site is one sign of hernia mesh failure. Some patients may experience hernia recurrence, bulging or infection. Reasons for hernia mesh failure include product design, a patient's preexisting health conditions and surgical techniques.
Most non-absorbable hernia mesh implants are supposed to be permanent and stay in the body indefinitely, according to the U.S. Food and Drug Administration. The net-like mesh provides permanent reinforcement to repair hernias, keeping organs and tissues in place.
Some types of hernia mesh are more prone to fail. This may happen because of a product defect or poor design.
When mesh fails and causes serious problems, doctors have to perform revision surgery to treat complications such as hernia recurrence, hernia mesh infection, scarring and bowel obstruction.
Symptoms of Hernia Mesh Failure
Symptoms of hernia mesh failure may occur any time from weeks to years after surgery. The most common symptom of mesh failure is chronic pain.
If left untreated, failed mesh can lead to potentially life-threatening complications.
Symptoms of hernia mesh failure include:
Pain - Pain from hernia mesh failure may be caused by excessive scar tissue, inflammation, nerve damage or mesh shrinkage. A failed inguinal hernia repair may cause groin pain and testicular pain.
Infection - Hernia mesh infections happen when bacteria builds up on the implant causing flu-like symptoms, fatigue, fever, swelling and tenderness around the surgery site.
Bowel Obstruction - Scar tissue from the implant may block the bowel and lead to constipation, vomiting, bloating and nausea. A complete obstruction is a medical emergency.
Hernia Recurrence - When hernia mesh fails, it can degrade, break or move from the original surgical site. This causes the hernia to come back.
Bulging - Bulging at the hernia site may be a signal of hernia recurrence, dislodged mesh or infection.
Sexual Problems - When mesh impinges on nerves, the spermatic cord or causes inflammation, this can lead to impotence in men.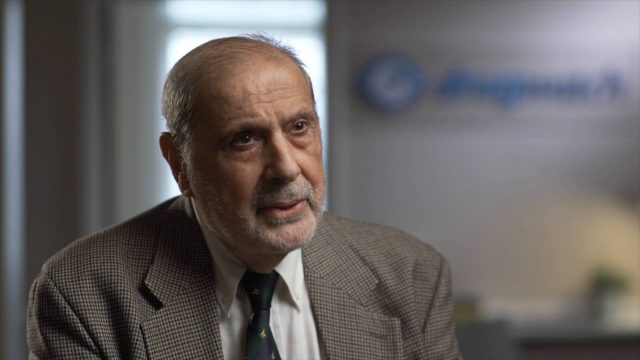 What Causes Hernia Mesh Failure?
There is no one cause of hernia mesh failure, and it's often the result of a combination of factors. These include product design, a patient's preexisting health conditions and surgical technique.
Product Design
If mesh material is too heavy and has very small pores, it is more likely to cause infection that leads to failure. Mesh that is too small to cover the hernia and that is prone to shrinkage can lead to failure.
Some types of mesh may not be effective at encouraging tissue ingrowth. Tissue ingrowth is crucial to keeping the material in place and forming a strong repair.
For example, one patient who had hernia repaired with Atrium's fish-oil coated C-QUR mesh reported to the FDA that she never recovered from her initial surgery. She suffered severe, constant burning pain. The surgeon discovered the mesh was "floating freely/not attached," according to the adverse event report in FDA's MAUDE database.
Faulty mesh complications that lead to mesh failure include:
Infection – mesh infection is a complication that almost always requires surgical removal of mesh
Breakage – mesh can break, causing hernia recurrence, pain and other problems
Shrinkage – when mesh shrinks it pulls tissues together, causing chronic pain
Migration – mesh moves from the original surgery site, protruding from tissues and potentially causing organ perforation, hernia recurrence and pain
Rejection – mesh may cause an immune response and inflammation; symptoms include pain, redness and flu-like symptoms
Health Conditions, Medications and Cancer Treatments
Some health conditions, medications and cancer treatments may increase the risk for hernia mesh failure. People may reduce their risk by managing their weight, stopping smoking and getting proper nutrition.
Risk factors for mesh failure include:
Anemia
Certain autoimmune diseases (lupus, rheumatoid arthritis, etc.)
Chemotherapy
Chronic lung disease
Impaired blood clotting (coagulopathy)
Jaundice
Male gender
Malnutrition
Obesity
Radiotherapy
Smoking
Steroids
Type 2 diabetes
Surgical Technique
Poor surgical technique and lack of surgical experience may increase the likelihood that mesh will fail early.
In general, hernias are more likely to reoccur after open surgical techniques than laparoscopic techniques. But laparoscopic surgery is more challenging and has a greater learning curve.
"To achieve the best possible results, it requires an acceptance of a longer learning curve, structured well-mentored training and high level of standardization of the operative procedure," according to a 2006 article in the Journal of Minimal Access Surgery by Jan F. Kukleta.

Did you experience serious complications after your hernia mesh failed?
What to Do if Your Mesh Failed
Some mesh failure symptoms such as infection and bowel obstruction can be life threatening. If you have any symptoms of mesh failure, make sure you talk to your doctor right away.
The doctor will examine you physically and may use x-rays, MRIs or other imaging techniques to check on the mesh. The main treatment for failure mesh is surgical removal. If there is a mesh infection, doctors will recommend intravenous antibiotics.
Make sure you talk to your doctor about revision surgery options. The doctor may recommend removing all or part of the failed mesh. Doctors might not know the extent of the problem until they begin surgery, and you may have more than one surgery.
If you plan on pursuing a lawsuit, make sure you preserve the mesh for evidence.
Does Hernia Mesh Have a High Failure Rate?
Most data on hernia mesh failure rates is not consistent because study designs aren't consistent. The type of surgery, type of mesh, type of patient and the surgeon's experience all factor into recurrence rates. This makes it difficult to have a fixed failure rate.
"With long-term follow-up, the benefits attributable to mesh are offset in part by mesh-related complications."
Recurrence was the most common complication before the hernia mesh's invention. Research is mixed on how long a mesh hernia repair will last. A 2022 study followed 100 patients for ten years after a ventral abdominal hernia repair.
No recurrence was recorded after three years, while about 10% had a recurrence after roughly eight years. Two patients had a central breakdown of the mesh at about seven years. Mesh had stretched across the defect by an average of 21%. Mechanical testing showed that the mesh lost its elasticity at low forces.
One 2016 study by Dr. Dunja Kokotovic and colleagues published in JAMA looked at the five-year risk of reoperation for hernia recurrence and all other complications requiring more surgery in patients who had incisional hernia repair.
Out of 3,242 patients, they found the cumulative incidence of mesh-related complications was 5.6 percent for open hernia repair and 3.7 percent for patients who had laparoscopic hernia repair.
Another study by B.L. Murphy and colleagues published in Hernia in 2019 looked at the recurrence rates in 407,717 patients with inguinal hernia repairs. Authors found recurrence rates of 14.3 percent in 2011 and 13.9 percent in 2014.
Hernia Mesh Failure Lawsuits
Some mesh brands and types have higher failure rates than others. Patients who had hernia surgery with these mesh brands filed lawsuits against manufacturers after their mesh failed.
One brand, Ethicon's Physiomesh Flexible Composite Mesh, was pulled from the market in May 2016 after two independent hernia studies showed the product had higher than average rates of reoperation and hernia recurrence.
Patients claim these meshes were poorly designed, defective and have higher than expected failure rates.
Manufacturers and Products in Lawsuits Include:
| Manufacturer | Product |
| --- | --- |
| C.R. Bard, Davol (Bard Davol) | PerFix, Kugel, 3DMax, Composix, Ventralex ST, Ventralex Patch, Supramesh |
| Ethicon/Johnson & Johnson | Prolene, Proceed, Physiomesh Flexible Composite |
| Atrium Medical | C-QUR mesh and v-patches |
| Covidien/Medtronic | Composite, ProGrip, Parietex |
Please seek the advice of a medical professional before making health care decisions.
Share This Page:
How can we improve this page?
Thank You for Your Feedback
We appreciate your feedback. One of our content team members will be in touch with you soon.
We appreciate your feedback. One of our content team members will be in touch with you soon.
Who Am I Calling?
Calling this number connects you with a Drugwatch representative. We will direct you to one of our trusted legal partners for a free case review.
Drugwatch's trusted legal partners support the organization's mission to keep people safe from dangerous drugs and medical devices. For more information, visit our partners page.