Surgeons consider hernia mesh the "gold standard" of care. Each year, surgeons perform about one million hernia repairs. The majority are mesh-related hernia repairs. However, some implants have led to serious hernia mesh complications.
Injured patients have filed lawsuits claiming they suffered the following complications and side effects of hernia mesh surgery:
Bowel obstruction
Bowel perforation
Adhesions to intestines
Fistulas – an abnormal connection between the intestines and skin
Migration in the body causing organ or tissue damage
Autoimmune reactions
Hernia recurrence
Infections
Studies have long reported a litany of hernia mesh side effects and complications. The authors of a 2011 article in the Annals of Gastroenterology summed up hernia mesh complications examined in previous studies.
---
"Given the popularity of minimally invasive surgery utilizing polypropylene mesh for incisional hernia repair, related complications such postoperative hematoma and seroma, foreign body reaction, organ injury, infection, mesh rejection, and fistula are being noted."

- 2011 article published in the Annals of Gastroenterology
---
The U.S. Food and Drug Administration (FDA) maintains a database of the adverse events medical devices have caused. In 2016, the agency analyzed reports it had received concerning hernia mesh complications and side effects.
The FDA found recalled surgical mesh has been responsible for some of the most serious hernia mesh complications. According to their website, "Many complications related to hernia repair with surgical mesh that have been reported to the FDA have been associated with recalled mesh products that are no longer on the market. Pain, infection, recurrence, adhesion, obstruction, and perforation are the most common complications associated with recalled mesh. In the FDA's analysis of medical adverse event reports to the FDA, recalled mesh products were the main cause of bowel perforation and obstruction complications."
Court documents show some patients had to have more surgeries to remove the implants. Many patients who filed lawsuits say they were unaware of possible hernia mesh side effects. Hernia mesh lawsuits claim manufacturers knew of potential risks but never adequately warned patients or doctors of potential problems. Some argue that companies were aware of problems and continued to make or sell faulty hernia mesh.
Hernia mesh lawsuits accuse device makers of several counts of negligence, including:
Manufacturing a defective product
Failing to adequately test hernia mesh
Failing to warn the public about the risks of mesh
Intentionally, knowingly and recklessly concealing information about the defective mesh
Intentionally misrepresenting the quality and safety of hernia mesh
Negligently designing and marketing unsafe hernia mesh
One allegation is that mesh manufacturers failed to adequately test hernia mesh. Surgical hernia mesh is allowed on the market without rigorous clinical trials, pre-market research or studies. The U.S. Food and Drug Administration (FDA) allowed mesh makers to use the 510(k) clearance program to get their products on the market. Device makers only have to prove their products are "substantially equivalent" to other products already on the market. In some cases, these predicate devices may have been recalled or are no longer on the market because of safety concerns.
Hernia Mesh Settlements and Verdicts
The first lawsuits over Atrium Medical's C-QUR hernia mesh and Ethicon's Physiomesh were filed in 2016. By that time, litigation over Bard Davol's Kugel Patch had shown how costly hernia mesh lawsuits could be to manufacturers.
The Kugel Patch was the subject of millions of dollars in hernia mesh lawsuit settlements and verdicts:
June 2007

First 150 cases consolidated into a multidistrict litigation

April 2010

Bard wins first hernia mesh trial

August 2010

Plaintiff wins $1.5 million hernia mesh verdict in second trial against Bard Davol

June 2011

Bard Davol agrees to $184 million hernia mesh settlement in more than 2,000 lawsuits against it

February 2014

Bard Davol agrees to $1.375 million hernia mesh class action settlement in Canada
Kugel Hernia Patch Lawsuits
Bard, the parent company of Bard Davol, was one of the first companies to be named in a surgical mesh lawsuit, and it was one of the first to offer settlements. In 2011, Bard agreed to a $184 million hernia mesh settlement with plaintiffs in about 2,000 Kugel Hernia Patch cases. The hernia mesh lawsuits claim a defective memory recoil ring on these mesh products broke while inside patients causing bowel and intestinal damage.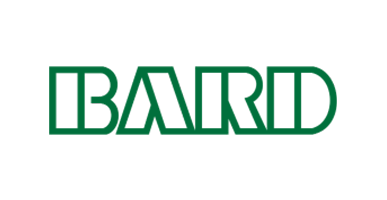 Bard, one of the first companies to be named in the surgical mesh lawsuit.
When Bard first introduced the Composix Kugel patch, it became a popular synthetic mesh for repairing hernias. However, patients began to report that the Kugel implant caused dangerous side effects like bowel obstruction, bowel perforation, fistulas, adhesions and infections due to the metal ring inside the mesh patch that was prone to breaking.
Bard recalled multiple types of Composix Kugel hernia patches in 2005. The company noted a potential for the metal ring inside the mesh patch to break and possibly lead to bowel perforation and chronic enteric fistula. The FDA classified the recalls as Class I, which means the defect could likely cause serious health consequences, including death.
Since then, thousands of U.S. patients and families of patients who experienced hernia mesh complications from the Kugel hernia patch implant have filed personal injury and wrongful death lawsuits against the manufacturers.
The companies also face lawsuits from international patients, including some in Germany and in Canada, where a judge approved a $1,375,000 settlement for a class action suit in February 2014.
Federal Kugel Patch Lawsuits & Settlements
When several hundred to several thousand federal court cases identify the same defendant over the same issue, the U.S. Judicial Panel on Multidistrict Litigation can combine the cases and transfer them to one judge to be tried as a group.
On June 22, 2007, hernia mesh lawyers succeeded in having more than 150 federal cases consolidated into a multidistrict litigation (MDL) heard by U.S. District Court of the District of Rhode Island Judge Mary M. Lisi. At that time, only 60 state court cases had been filed. As the years passed, that number swelled to more than 3,000 cases against C.R. Bard and Davol in federal and state courts.
Judge Lisi selected four bellwether cases under MDL-1842, more commonly known as "In re Kugel Mesh Hernia Patch Products Liability Litigation," to be tried and serve as test (bellwether) cases. The results of bellwether trials are used to shape how the rest of the MDL cases are heard or settled.
The first of these cases was decided on April 14, 2010, when the jury ruled in favor of the defendant. The jury found the plaintiff had not fully proven his injuries were a direct result of the Kugel patch implant.
In the second bellwether case, Thorpe v. Davol, the jury ruled in August 2010 in favor of the plaintiff and ordered a $1.5 million hernia mesh verdict.
In this case, Christopher Thorpe successfully argued he developed an abscess and fistula as the result of a Kugel hernia patch he received in November 2008.
In the summer of 2011, before the remaining two bellwether cases went to trial, C.R. Bard and Davol came to an agreement with about 2,000 plaintiffs in the MDL and settled for $184 million without admitting liability.
Of the 2,233 actions filed under the MDL, six remained pending as of March 2017. The MDL remains open, and attorneys are still accepting injury or death cases related to the Kugel hernia patch.
150 cases were consolidated into an MDL heard by the U.S. District Court of Rhode Island
Atrium C-Qur Hernia Mesh Lawsuits
On October 11, 2016, hernia mesh lawyers filed a motion to consolidate C-QUR hernia mesh lawsuits pending in federal courts across the country under an MDL.
"Plaintiffs allege that Atrium negligently designed, manufactured, marketed, labeled, packaged and sold medical devices used for hernia repair, including multiple products in a product line known as C-Qur Mesh," according to the motion to transfer. "Plaintiffs also allege the C-Qur Mesh's defective design and testing which resulted in a high failure rate and extensive hernia mesh complications for patients who had C-Qur Mesh implanted."
Consolidating Cases
The purpose of consolidating these cases with similar complaints is to streamline litigation.
In December 2016, the U.S. Judicial Panel on Multidistrict Litigation consolidated all federal cases against Atrium Medical Corp. over its C-Qur mesh products into an MDL in the District of New Hampshire. At the time, the litigation consisted of13 actions pending in seven districts. The panel was also notified of eight related actions pending in eight districts. As of July 2017, 31 cases remained pending under MDL-2753 IN RE: Atrium Medical Corp. C-Qur Mesh Products Liability Litigation.
All of the cases allege that defects in Atrium's C-Qur mesh products incite an allergic or inflammatory response that causes severe complications.
The C-QUR hernia mesh lawsuits claim:
C-Qur mesh was defectively designed or manufactured
Atrium knew or should have known of the alleged propensity of C-Qur mesh to result in an allergic or inflammatory response
Atrium failed to provide adequate instructions and warnings with the mesh
The panel selected the District of New Hampshire as the appropriate transferee district for the MDL because seven of the actions on the motion to consolidate, as well as a number of state court cases, were pending in the district, and Atrium is headquartered there. The panel chose the Hon. Landya B. McCafferty to preside over the litigation, which is in the very early stages of the MDL process.
Ethicon Physiomesh Hernia Lawsuits
A total 84 lawsuits filed in federal courts by people who said they were injured by Ethicon Physiomesh were consolidated into an MDL in the Northern District of Georgia in June 2017 as MDL-2782 IN RE: Ethicon Physiomesh Flexible Composite Hernia Mesh Products Liability Litigation. Ethicon, a Johnson & Johnson company, withdrew the Ethicon Physiomesh Flexible Composite Mesh from the market in May 2016. According to the Urgent Field Safety Notice, it withdrew the mesh because it had higher recurrence and reoperation rates after laparoscopic hernia repair than other meshes.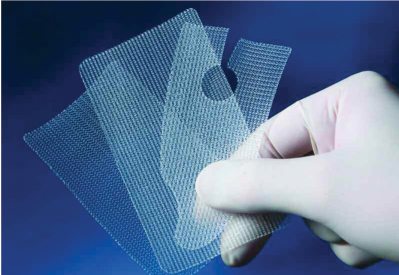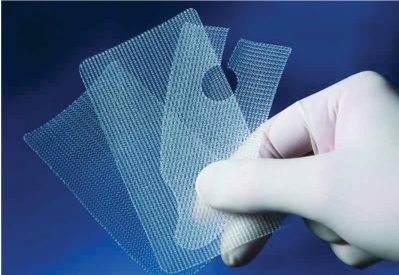 Physiomesh is made from a material called poypropylene plastic – known to cause adverse affects
Hernia Mesh lawsuits against Ethicon claim the material used to make Physiomesh — polypropylene plastic  — reacts to human tissues and other naturally occurring body parts and fluids and adversely affects patient health. Physiomesh is also coated on both sides. The coating is supposed to protect organs from direct exposure to the mesh and prevent adhesions, scar tissue that forms when mesh sticks to organs or tissues. But, the coating may also prevent the mesh from properly incorporating into the body. This could lead to the mesh migrating in the body and damaging organs.
Independent studies found Physiomesh performed poorly compared to other mesh products on the market. It caused more seromas (fluid buildup), scar formation, inflammation and hemorrhage compared to other meshes studied.In one 2016 study by Dr. Kryspin Mitura and colleagues published in Surgical Endoscopy, the authors found Physiomesh caused intra-abdominal adhesions and mesh bulging. Some patients had hernia recurrence within one year.
Toxic Hernia Mesh Plastic
Some studies and lawsuits say one of the problems with certain hernia mesh is it is made of polypropylene, a plastic that may be toxic in the body. Though polyethylene is supposed to be safe, according to a material data safety sheet from the chemical company LyondellBasell, polypropylene is not safe for "applications involving permanent implantation into the body."
Bloomberg reported that chemical company Chevron Phillips, which makes the plastic, told Bard Davol the polypropylene resin should not be permanently implanted in people. But Bard Davol told manufacturers to continue making mesh from the Chevron Phillips plastic and agreed to cover any legal costs or damages.
Author
Emily Miller holds five Health Literacy certificates from the Centers for Disease Control and Prevention as well as a Bachelor of Science in Journalism from the University of Florida. She was diagnosed with a chronic illness as a child and has firsthand experience with many of the topics she writes about as a member of the Drugwatch team. Emily is an award-winning journalist who has reported on health and legal news for reputable organizations, including the South Florida Sun Sentinel, San Antonio Express-News, UF Health News and Reporters Committee for Freedom of the Press. She draws on her background as both a patient and a journalist to help readers understand complex health and legal topics.
---