Lawsuits over C-QUR Hernia Mesh, Prilosec Skyrocket
Fact-Checked
Editors carefully fact-check all Drugwatch content for accuracy and quality.
Drugwatch has a stringent fact-checking process. It starts with our strict sourcing guidelines.
We only gather information from credible sources. This includes peer-reviewed medical journals, reputable media outlets, government reports, court records and interviews with qualified experts.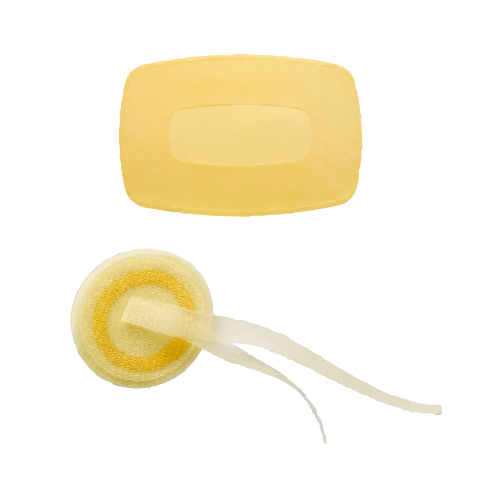 The number of C-QUR hernia mesh lawsuits grew 15-fold in the past month. And the number of proton pump inhibitor lawsuits shot up more than 800 percent since the first month of 2018. A federal panel added most of the new PPI lawsuits the last two months.
The lawsuits are part of two multidistrict litigations (MDLs). MDLs combine several similar cases. This makes it easier to move them through the legal process.
The Judicial Panel on Multidistrict Litigation tracks the number of lawsuits in MDLs. It puts out a monthly report listing lawsuit totals.
As of May 2018, there were more than 4,200 PPI lawsuits. There were also more than 470 C-QUR cases pending.
The number of lawsuits can go through sudden growth spurts as people learn new MDLs exist. Both of these are less than 18 months old.
Hundreds File C-QUR Hernia Mesh Lawsuits
The number of pending C-QUR hernia mesh lawsuits had remained at just 30 for months. In May, the total sprang to 471. There is no trial date scheduled for any C-QUR lawsuits yet.
In December 2016, a federal panel combined the first 13 C-QUR lawsuits into an MDL. A New Hampshire federal court is overseeing the MDL.
People filed C-QUR hernia mesh lawsuits because of serious complications after surgery.
C-QUR consists of a plastic mesh covered in a fish oil-derived coating. Atrium Medical designed the coating to prevent adhesion (mesh sticking to internal organs). But injuries in C-QUR lawsuits include adhesions and bowel obstruction.
Some people claim they developed severe inflammatory reactions to C-QUR mesh following surgery.
Are you suffering complications from C-QUR hernia mesh?
Prilosec, Nexium Lawsuits Climb to the Thousands
As of May 15, there were 4,248 PPI lawsuits. Prilosec and Nexium lawsuits are among those in the proton pump inhibitor MDL. There is no trial date scheduled yet for any PPI lawsuit.
The number of PPI lawsuits almost tripled between March and April. They almost doubled again between April and May.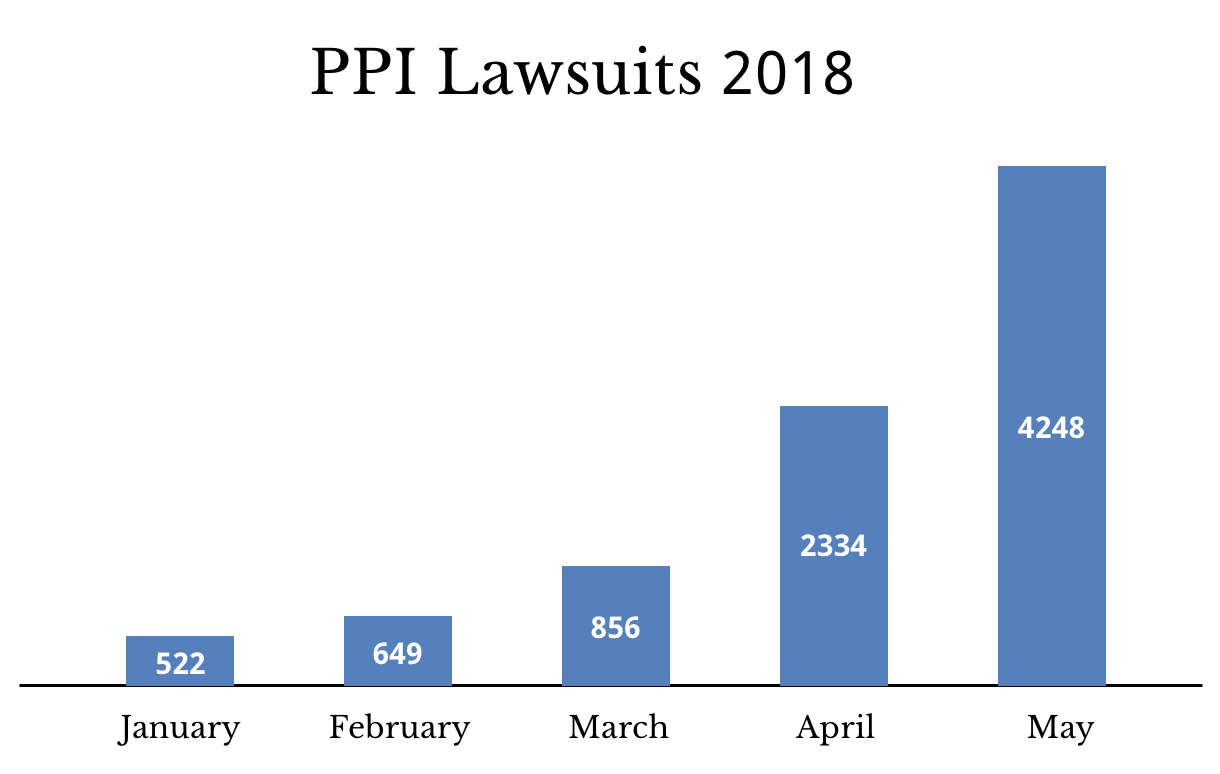 The federal MDL panel combined the first 161 cases in a New Jersey federal court in August 2017. The MDL involves at least four drug companies and six brands of proton pump inhibitors.
PPIs are powerful heartburn drugs. They come in prescription and over-the-counter versions. Studies suggest doctors overprescribe the medicines. Their overuse can cause serious complications.
People filed PPI lawsuits because of serious kidney problems after taking the medicines.
PPI injuries claimed in lawsuits include kidney disease, kidney injury or kidney failure. People also sued after developing acute interstitial nephritis. That's a condition that can lead to permanent kidney damage.
More Lawsuits Are Possible
Lawyers expect people may file hundreds or thousands more lawsuits in these two MDLs.
Hernia mesh surgery is the most performed surgery in the country. Doctors perform more than one million hernia surgeries every year in America.
Nexium, Prilosec and other PPIs are among the most widely used medicines in America. More than 15 million people take them each year.
While both MDLs have seen rapid growth in a short time, they remain relatively small. There were 220 active MDLs as of May 2018. They included more than 116,000 total lawsuits.
Share This Page:
How can we improve this page?
Thank You for Your Feedback
We appreciate your feedback. One of our content team members will be in touch with you soon.
We appreciate your feedback. One of our content team members will be in touch with you soon.