Medical Device Failures on the Rise
Fact-Checked
Editors carefully fact-check all Drugwatch content for accuracy and quality.
Drugwatch has a stringent fact-checking process. It starts with our strict sourcing guidelines.
We only gather information from credible sources. This includes peer-reviewed medical journals, reputable media outlets, government reports, court records and interviews with qualified experts.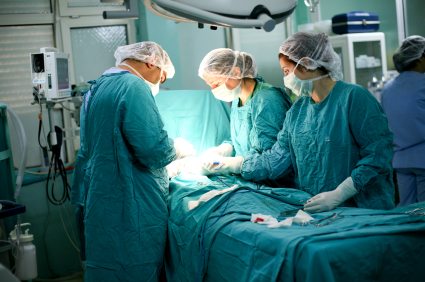 Over the last few years there has been a sharp spike in medical device recalls. Increased failure rates, as well as an increase in adverse complications associated with implants and other medical devices, prompted the recall of nearly 500 million devices in 2010 alone. Some have begun to question the viability of the process used by the FDA to clear medical devices for clearance.
Section 510(k) of the Food, Drug and Cosmetic Act mandates that new device manufacturers must register with the FDA, and manufacturers that intend to market a product for the first time must notify the agency at least 90 days in advance of the date they wish to offer that product commercially.
The FDA also requires manufacturers to give a 90-day advance notice for devices that will be reintroduced to the market if these products have been substantially modified to the extent that their safety or effectiveness could be affected.
This Premarket Notification (or PMN, as it is commonly known) must demonstrate that the device is substantially equivalent to one already legally in distribution in the United States either:
Prior to May 28, 1976
Or that has been determined by FDA to be substantially equivalent
The agency then determines based on data included in the Premarket Notification whether the device meets one of the two criteria. It then can issue a letter of substantial equivalence authorizing the manufacturer to begin offering the device commercially.
The most significant flaw in this approval process is that, unlike the new drug approval process, no evidence from clinical studies is needed to prove safety and effectiveness. The device is presumed to be safe and effective because it is so close in design to an existing product that has agency approval.
FDA's Ineffective Attempt to Monitor Device Safety
The FDA divides medical devices into one of three classes based on how much risk the devices presents to a patient. The amount of control the agency exercises over the device increases from classification I to classification III.
Some examples:
Class I – tongue depressors, forceps
Class II – joint replacement devices, electrocardiographs
Class III – pacemakers, heart replacement valves
Typically, class I and class II devices require only a premarket review based on the Premarket Notification. Class III devices must go through a more stringent review process known as Premarket Approval. That process requires the device manufacturer to show clinical evidence that the product is safe and effective.
GAO Doubts about 510(k) Approval Process
In 2000, the Government Accountability Office (GOA) issued a report expressing concerns about the FDA's two approval processes for medical devices. One GAO concern was that the FDA didn't have enough data to adequately assure patients that the products approved though Premarket Notification are safe.
In response to the GOA report, the FDA issued a statement in 2009 that it would conduct an internal investigation of the premarket approval process. It also commissioned the Institute of Medicine (IOM) to perform an independent analysis to determine if the approval process truly protects patients and promotes public health.
IOM Report: 510(k) Process 'Flawed'
The IOM issued its findings in July 2011, concluding the 510(k) process as "flawed based on its legislative foundation." It suggested the FDA develop an "integrated premarket and postmarket regulatory framework" to assure safety over the life of a device.
The panel said the 510(k) process expedites evaluation of moderate-risk Class II devices but is unable to determine if a new device is better or safer than a current device. The reason? Most devices used for comparison were never reviewed for safety or effectiveness.
This does not necessarily mean these devices or the ones that were compared to them are unsafe. Rather, "510(k) clearance does not determine a device to be safe or effective."
"It's not clear that the 510(k) process is serving the needs of either industry or patients, and simply modifying it again will not help, said David Challoner, chairperson of the IOM committee that evaluated the 510(k) process. "The 510(k) process cannot achieve its stated goals – to promote innovation and make safe, effective devices available to patients in a timely manner – because they are fundamentally at odds with the statutes that govern how FDA must implement the process.
"While current information is not adequate to immediately start designing a new framework, we believe the agency can get the necessary data and establish a new process within a reasonable time frame."
Scientific Community and the 510(k) Program
At the Union of Concerned Scientists' and George Washington University School of Public Health's conference in November 2011, Diana Zuckerman, PhD of the National Research Center for Women Families, spoke about how little oversight the FDA exercises on medical devices.
Zuckerman pointed to class II, low risk devices such as hip or knee replacements that need only to be found substantially equivalent to other products on the market. They did not require evidence from clinical trials or other studies or an inspection of the manufacturer for FDA clearance.
She said it wasn't surprising that 15 percent of all FDA-approved medical devices are eventually recalled. Approximately 500 million devices were recalled in 2010 alone.
It was suggested that the FDA raise its review fees, putting them in line with fees to review new drugs. The fee for a new drug application is $1.8 million; it costs only $4,049 for Pre-Notification type of the 510(k) approval process. The influx of money would allow the FDA to cover necessary expenses during a more thorough review of devices.
Share This Page:
How can we improve this page?
Thank You for Your Feedback
We appreciate your feedback. One of our content team members will be in touch with you soon.
We appreciate your feedback. One of our content team members will be in touch with you soon.