FDA Tightens 510(k) Program but Fast-Track for Medical Devices Remains
Fact Checked
Fact-Checked
Editors carefully fact-check all Drugwatch content for accuracy and quality.
Drugwatch has a stringent fact-checking process. It starts with our strict sourcing guidelines.
We only gather information from credible sources. This includes peer-reviewed medical journals, reputable media outlets, government reports, court records and interviews with qualified experts.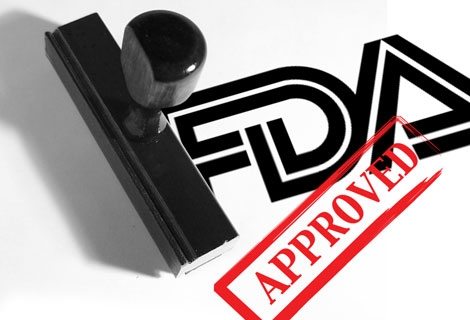 The Food and Drug Administration (FDA) will tighten up the standards of its controversial 510(k) program, narrowing the scope of how medical device makers can take new products to the consumer market. But the program will remain intact, and companies will continue to have a way to fast-track product development without having to go through extensive testing and clinical trials.
The biggest change from the new guidelines was the elimination of approval for so-called "split-predicate" devices, ones that device makers compared to multiple other products already on the market and therefore not in need of full-blown testing.
The finalized guidelines, titled The 510(k) Program: Evaluating Substantial Equivalence in Premarket Notifications [510(k)], comes after years of discussion about the 510(k) program. It allows device manufacturers to bring products to the market without a full range of testing and study because they are so similar to other devices already on the market. While the new guidelines are not sweeping changes to the 510(k) rules, they do offer direction for device manufacturers. The guidelines are a finalized version of a 2011 draft.
Policy makers said the new list "is not intended to implement significant policy changes to the current 510(k) review process," the FDA states in its update. "Rather, the intent of this guidance is to enhance the predictability, consistency and transparency of the 510(k) program by describing in greater detail the regulatory framework, policies and practices underlying FDA's 510(k) review."
510(k) Program Fast Tracks Devices to Market
The FDA's 510(k) approval process allows newly developed medical devices to bypass clinical trials and testing if they are "substantially equivalent" to others already on the market. The first device of its kind is known as a primary predicate device, and it must undergo rigorous testing.
All other similar devices don't have to go through clinical trials to gain FDA approval, although they must be related to the predicate device. In some cases, in which a device has the same intended use as one predicate device and the same technological features as another predicate device, manufacturers push these split-predicate products. Moving forward, this is "inconsistent" with the 510(k) process, the FDA said, and those devices will not gain approval.
However, manufacturers may use multiple similar predicate devices to demonstrate substantial equivalence if the device will be marketed for more than one use. The FDA states that there must be a primary predicate device cited in the 510(k) application to demonstrate the similarities. For a new device to meet the 510(k) guidelines, it must have the same intended use as the predicate. It must also have the same technological characteristics and do not raise safety and effectiveness concerns. The new standards points out that predicate devices may not have been removed from the market by FDA order or "determined misbranded or adulterated by judicial order."
Predicate devices save manufacturers time and money in the push to get their product in doctors' hands. There's no time-consuming and costly testing for the new device. The manufacturers simply rely on the safety record of the predicate device for FDA approval.
Transvaginal Mesh, Metal-On-Metal Hips A Focus
Critics of the 510(k) program say this process comes at the cost of patients who can be injured – or even die – because of faulty products that make it to market without full testing. Examples are transvaginal meshes, which have caused countless injuries and whose failures are the subject of thousands of lawsuits nationwide. Most transvaginal mesh devices on the market bypassed FDA testing because they were modeled after Boston Scientific's ProtoGen sling. Even though the company later recalled the device because of shoddy design and a growing number of injuries, many other manufacturers still use the ProtoGen sling as a predicate device and model theirs after it.
Device manufacturers are also dealing with similar problems related to metal-on-metal hip implants and other medical devices.
The new 510(k) guidelines focus on clarifying how predicate devices can be used to demonstrate substantial equivalence in the 510(k) process.
The new guidelines also clarify the difference between the intended use of a device and the indications for use and how the technological characteristics of a new and predicate device may raise "a different question of safety or effectiveness." The guidelines also suggest that manufacturers create more in-depth 510(k) summaries, which will allow the FDA to better understand why the manufacturer seeks a substantial-equivalent determination.
Even with these changes, the FDA acknowledges that the guidance document is not legally enforceable.
"Instead, guidances describe the agency's current thinking on a topic and should be viewed only as recommendations, unless specific regulatory or statutory requirements are cited," the document states. "The use of the word should in agency guidances means that something is suggested or recommended, but not required."
Share This Page:
Thank you for your feedback. Do you have any thoughts you'd like to share about Drugwatch.com?
How can we improve this page?
How can we improve this page?
Thank You for Your Feedback
We appreciate your feedback. One of our content team members will be in touch with you soon.
We appreciate your feedback. One of our content team members will be in touch with you soon.