First Androgel Trial Begins in Chicago
Fact-Checked
Editors carefully fact-check all Drugwatch content for accuracy and quality.
Drugwatch has a stringent fact-checking process. It starts with our strict sourcing guidelines.
We only gather information from credible sources. This includes peer-reviewed medical journals, reputable media outlets, government reports, court records and interviews with qualified experts.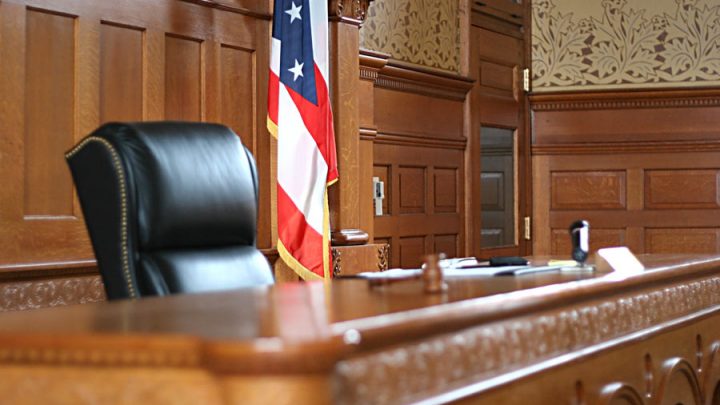 The first of thousands of lawsuits over the dangers of taking testosterone-boosting drugs has gone to trial in a federal court in Chicago.
Jeffrey Konrad, 56, of Tennessee says he suffered a heart attack in 2010 after taking AndroGel for three months. He is suing drug maker AbbVie, accusing the pharma giant of aggressively marketing the drug by convincing thousands of men and their doctors they had a made-up condition called "Low T," or low testosterone, when they were really just getting older.
The nearly 4,000 cases, consolidated as multidistrict litigation, also include lawsuits against defendants Besins, Eli Lilly and GlaxoSmithKline by men who say they suffered health problems as a result of taking testosterone drugs. In addition to the federal lawsuits, the companies also face more than 200 claims in various state courts.
Konrad's is one of seven selected to serve as bellwethers to determine various issues in all the cases. The trial in his case started Monday, June 5.
Before the trial, U.S. District Judge Matthew Kennelly dismissed some of the claims against Abbvie relating to alleged design defects, but allowed claims related to off-label marketing to proceed.
Lawsuit: Risks Ignored, Benefits Overstated
According to Konrad's lawsuit, AbbVie "promoted and marketed testosterone replacement therapy to physicians as a lifestyle drug that could treat a variety of symptoms caused by the normal aging process in males, including: erectile dysfunction; loss of libido; loss of athleticism; loss of muscle mass; fatigue; and mood swings. Defendants overstated the benefits of testosterone as a treatment for lifestyle changes associated with the aging process despite the fact that the drug was never FDA approved for these uses."
At the same time, the lawsuit says, AbbVie "purposely downplayed, understated, and outright ignored the health hazards and risks associated with using AndroGel."
The complaint accuses AbbVie of negligent misrepresentation and fraud.
As attention to the dangers rose and the U.S. Food and Drug Administration required a warning that testosterone supplements may increase the risk of heart attack and stroke, AbbVie took a hit when AndroGel sales began to slip.
Once topping $1 billion annually — $1.15 billion in 2012 — the drug generated $675 million in 2016 sales, according to AbbVie's annual report. Sales sank by $240 million between 2014 and 2015, the year the FDA required the warning.
Researchers Spot Heart-Attack Risk
In 2014, researchers found that taking testosterone doubled the risk of heart attack for men over 65 and almost tripled the risk in younger men with a history of heart disease.
According to court pleadings and a transcript of the final pretrial hearing in the Konrad case, AbbVie lawyers plan to argue, in part, that AbbVie acted appropriately when Konrad received his prescriptions, given what was known at the time. The company also sought to limit evidence about its marketing of AndroGel to the specific advertisements and materials seen by Konrad and his doctor.
AbbVie maintains that its marketing of AndroGel was protected by the First Amendment, and that claims about the drug not being safe are preempted by Food and Drug regulations.
Konrad argues in court filings that the risks of taking testosterone were known as far back as the late 1970s and that when the FDA approved AndroGel for marketing and use in the U.S. in 2000, it limited its approval to patients with a condition called hypogonadism, a specific condition of the endocrine system which in men can involve severely diminished or no testosterone.
AbbVie and its predecessor, Abbott, the plaintiff argues, marketed the drug beyond that, charting a course to grow the market from 150,000 men in 2000 to as many as 4 million men the following year. By 2003, the market had increased to up to 20 million men.
Quiz Drafted Quickly
As part of the marketing campaign, the company used a quiz developed by a medical school professor at the behest of another pharmaceutical company in exchange for a $40,000 grant to the St. Louis School of Medicine.
According to Konrad's lawsuit, the professor, Dr. John Morley, drafted the quiz in 20 minutes in the bathroom, scribbling the questions on toilet paper and giving it to his secretary the next day to type. Morley, the lawsuit says, admits it's a "crappy questionnaire", and yet it's used on AbbVie's marketing website.
"AbbVie's marketing knew no bounds," Konrad's lawyer argued in a court filing, "as it spent fifteen years influencing beliefs in the medical community and fears and desires in the aging male consumer." AbbVie continued to pursue this strategy, the plaintiff maintains, in spite of the fact that the FDA put it on notice that its claims were misleading and in the absence of studies saying it was safe and effective.
One expert retained by Konrad says there was evidence of a "causal association" between AndroGel and heart attacks as early as 2007, a court filing said. But Abbvie didn't warn doctors and failed to conduct large-scale studies to further investigate.
Share This Page:
How can we improve this page?
Thank You for Your Feedback
We appreciate your feedback. One of our content team members will be in touch with you soon.
We appreciate your feedback. One of our content team members will be in touch with you soon.