Morcellator Cancer Reports Drop, Essure Reports Rise
Fact-Checked
Editors carefully fact-check all Drugwatch content for accuracy and quality.
Drugwatch has a stringent fact-checking process. It starts with our strict sourcing guidelines.
We only gather information from credible sources. This includes peer-reviewed medical journals, reputable media outlets, government reports, court records and interviews with qualified experts.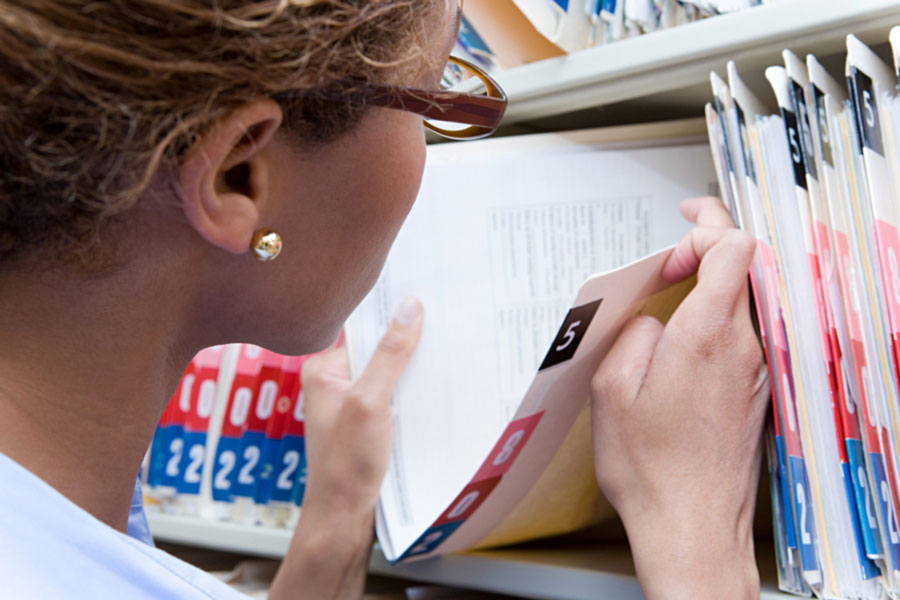 Adverse events data collected from the U.S. Food and Drug Administration shows that reports of cancer linked to power morcellators are down while reports of injuries from Essure Permanent birth control are up in 2017.
Power morcellators are drill-like devices used to cut tissue into smaller pieces during gynecological surgeries. They have been on the market since the 90s, but it wasn't until 2014 that the FDA warned about the risk of upstaging cancer.
Adverse event report data from the FDA suggests the incidence of leiomyosarcoma linked to power morcellators is declining, data analyst Madris Tomes told Drugwatch.
Tomes — who provided Drugwatch with the data — is CEO of Device Events, a company that combs through adverse events data reported to the FDA. She has also been involved with helping spread awareness about devices like morcellators and Essure.
"The decline in morcellator reports doesn't mean women should be any less cautious," Tomes told Drugwatch. "Patients still need to ask questions."
From 2002 to 2017, there were about 450 FDA reports of leiomyosarcoma — an aggressive uterine cancer — linked to power morcellators, the data showed.
In the period from January to April 2016, there were about 111 reports. In the same period in 2017, there were only about 20.
Power morcellator manufacturers including Johnson & Johnson, Medtech, Karl Storz and Bard reported adverse events to the FDA.
Essure Adverse Events on the Rise
While the number of morcellator cancer reports is decreasing, reports of injuries linked to Bayer's Essure Permanent Birth Control device are on the rise.
Doctors implant Essure metal coils into each fallopian tube. After about three months, scar tissue builds up and prevents pregnancy. But since the device hit the market in 2002, the FDA received thousands of adverse events.
Tomes combed FDAs reports for the device and found 3,000 reports of Essure removals for the entire year of 2016.
As of May 2017, there are already more than 2,000 reports of severe bleeding, hair loss, pelvic pain, rashes, nerve damage, painful sex, organ perforation and others.
Amanda Rusmisell, an administrator of the victim support and advocacy group Essure Problems, told Drugwatch that media coverage and education has allowed women to report injuries related to the device.
"When I joined Essure Problems in 2013, we only had 2,000 members," Rusmisell said. "At the time there were probably only about 85 adverse events reports with the FDA. Now there are thousands."
Data Reporting Problems at the FDA
There are several reasons why warnings about Essure and morcellators didn't reach the public sooner.
One of the biggest issues is how the FDA receives and reports data on medical device adverse events. In fact, the FDA admitted it didn't have the current data on the device at a 2016 meeting to discuss Essure device safety, according to Tomes.
In 2016, the FDA reported five deaths linked to Essure. Tomes did an independent data review and found more than 300 fetal deaths and more than 10,500 adverse events.
It highlighted a big problem with how the FDA managed injury reports. It also called into question how reliable the agency's reports are.
"There are only about 14 analysts going through 60,000 to 65,000 reports a month," she told Drugwatch. "They don't have a lot of time to go through the data in detail."
Before Tomes founded Device Events, she worked for the FDA. While working at the agency, she saw the need for an improved method of gathering adverse events data.
"I heard FDA analysts talking about the adverse events and saw they had a hard time finding the data," she said. "I put together my own system for searching the reports for keywords and I found that reports of injuries and deaths were underreported."
Tomes began with investigating reports of superbug bacteria linked to endoscopes, and hospitals and researchers immediately saw a need for the data she could provide.
"I did a demo of the software for Mayo and Cornell and they jumped on it. They told me, 'We can't get this kind of information,'" she added.
The issue of inaccurate FDA data led Tomes to renowned advocate Erin Brockovich.
"I started looking into Essure Permanent Birth Control and Erin came over to my house and we looked at data," Tomes recalled. "She was the one that told me about power morcellators."
To complicate matters, device manufacturers may also be holding back information.
Manufacturers are supposed to report to the FDA when they receive complaints from doctors or hospitals. In the case of Essure, Conceptus — the device's original manufacturer — failed to report about 1,600 adverse events.
Advocacy Remains a Key Force in Reducing Adverse Events
Madris Tomes attributes a number of factors to the decline in morcellator reports, including refusal of insurance companies to pay for morcellator surgeries, hospitals banning the device and FDA safety communications.
But the personal stories and convictions of women affected by these devices led to the most action.
"While there were a lot of factors, advocacy really made a difference," Tomes said. "Dr. Amy Reed was the first person to really connect morcellators to leiomyosarcoma and speak out about it. I didn't even know about the problem until I spoke to Erin Brockovich."
Reed died of leiomyosarcoma in May 2017, just four years after she underwent fibroid removal with a morcellator.
She was instrumental in getting the FDA to look into morcellation and issue a warning for the spread of uterine cancer in 2014. The FDA did not ban the devices, but it required a black box warning on device packaging.
In response to the FDA warning, Johnson & Johnson immediately pulled its devices from the market, and a number of insurance companies stopped covering morcellator surgeries.
In the case of Essure, advocacy provided support and validation for women whose lives changed forever because of the device.
When Rusmisell — now 44 — had Essure implanted at 38, there was little to no information about the device's risks.
"When I went to my doctor complaining of symptoms, he just told me I was getting old," she said. "There was no mention of Essure."
The group has worked hard to spread awareness about the dangers of Essure. In 2017, their membership numbers have swelled to about 34,000.
Essure Problems is now a vocal group aimed at changing laws that allow device manufacturers to escape liability for injuring patients.
Legislation Aimed at Making Devices Safer, Preserving Legal Rights
Because of women and their families who spoke out about morcellators and Essure, the issue of medical-device safety has reached Congress. Now, a number of bills aimed at improving safety are pending in Congress.
One of those bills is the Medical Device Safety Act. U.S. Reps. Brian Fitzpatrick of Pennsylvania, Louise Slaughter of New York and Rosa DeLauro of Connecticut co-sponsor it. Fitzpatrick, Slaughter and DeLauro also introduced the Medical Device Guardians Act in 2017.
Essure and hundreds of other medical devices are classified Class III by the FDA. This means these devices go through stricter testing to ensure they don't cause injury or death in a process called premarket approval (PMA).
Pacemakers, heart valves and brain implants are some examples of Class III devices. A key Supreme Court ruling in Reigel v. Medtronic granted manufacturers immunity from liability from injury or death caused by Class III devices.
The Medical Device Safety Act seeks to remove this protection and allow patients to file lawsuits against manufacturers.
The bill has the support of consumer advocacy groups, including Consumers Union (the policy arm of Consumer Reports) and The National Center for Health Research (NCHR).
"If a patient dies from the use of a PMA-approved medical device, there is no accountability for that person's surviving family," Lisa McGiffert, director of Safe Patient Project, and Diana Zuckerman, president of NCHR, wrote in a letter to the Committee on Energy and Commerce. "H.R. 2164 merely allows states to determine how best to protect patients from unsafe medical devices, just as the law allows states to protect patients from unsafe prescription drugs."
Madris Tomes has donated her time and data to help pass the Medical Device Guardians Act.
"I would like to do what I can to spread awareness about these devices and the Medical Device Safety Act," Tomes said. "Physicians need to report [adverse events] even when they are unsure. Their reports are highly regarded by the FDA and the passing of this act could truly affect positive change in the device industry."
The journey has been emotionally moving for Amanda Rusmisell and her fellow advocates at Essure Problems. Even today, speaking about it brings her to tears.
"I've seen women from all backgrounds whose lives were ruined by Essure," she said. "But I've had the opportunity to see women helping women. We've come together to form a grassroots organization, and we made it to Congress."
Share This Page:
How can we improve this page?
Thank You for Your Feedback
We appreciate your feedback. One of our content team members will be in touch with you soon.
We appreciate your feedback. One of our content team members will be in touch with you soon.