Essure Problems Founder Angie Firmalino: Why I Advocate for Others
Fact-Checked
Editors carefully fact-check all Drugwatch content for accuracy and quality.
Drugwatch has a stringent fact-checking process. It starts with our strict sourcing guidelines.
We only gather information from credible sources. This includes peer-reviewed medical journals, reputable media outlets, government reports, court records and interviews with qualified experts.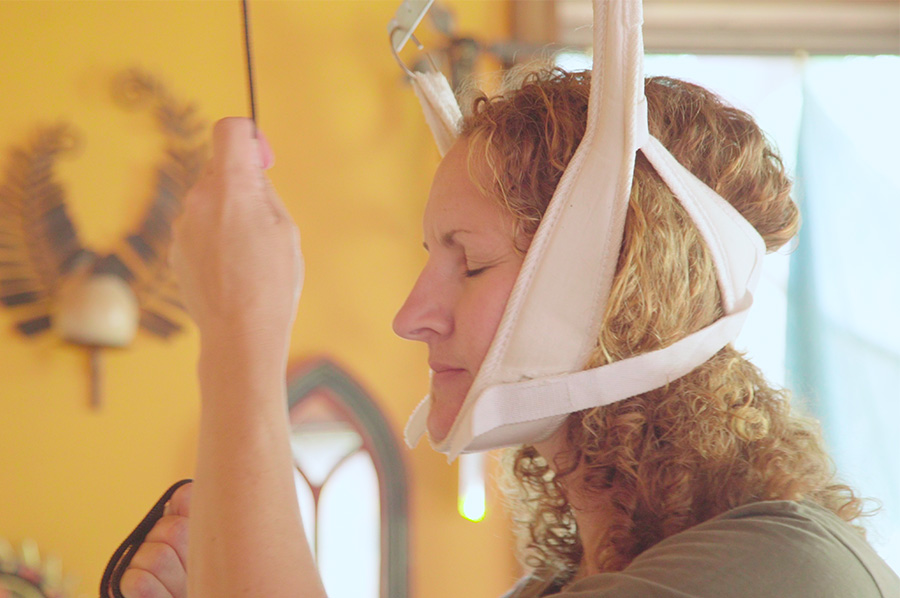 In 2011, I clicked on the Facebook tab "Groups" and selected "Create Group."  My life changed forever. It was all worth it.
The Essure Problems group on Facebook began with women pouring in and telling one horrific Essure story after another. Then, our horrible Essure experiences made us close like family, like sisters — E-sisters.
We supported each other. Then, support became educating others and helping advocate for one another.
I remember being on the phone with a woman I've never met in person. She put me on speakerphone with a doctor while she was in the ER having severe pelvic pain, a side effect of Essure.
I helped explain to the doctor what Essure is and suggested the proper imaging and tests that would show him the device placement. I wasn't a doctor, but here I was giving an ER doctor advice on how to help this woman I didn't even know outside of a Facebook group.
It was surreal.
But the doctor was thankful and willing to listen. Back then, no one even knew what Essure was. He helped her that day because someone was there to advocate for her.
I knew right then — this is what I was supposed to be doing.
My Story, Essure Problems Group Became Focal Point of Netflix Documentary
When the directors of The Bleeding Edge first approached me about doing a documentary on the medical device industry and medical device harm, I wasn't exactly sure what to think. Others approached us numerous times in the past with similar ideas for documentaries or films. But nothing came to fruition.
This time was different.
After several calls and emails exchanged, the Essure Problems administrators and I committed to the documentary. We spent a couple of years working on this film with them. We helped Kirby Dick and Amy Ziering weave the story they had in their sights.
I had weekly phone calls and updates. I answered a constant stream of questions, and film crews followed me around in my everyday life. They filmed us as we rallied, lobbied and met with other E-sisters.
It felt like it would go on forever. But here we are now, and the film is complete. It premiered at the Tribeca Film Festival in April of 2018.
It was so fulfilling to see the film complete. We could tell by the looks on the audience members' faces that they were horrified to learn about the FDA's failings and its corrupt ties with industry. It was satisfying to know we helped educate them.
Screenings are set up all over the country over the next two months while we await the much-anticipated July 27 release on Netflix.
The film is going to open the eyes of many Americans to the dark side of the relentless innovation in medical device technology. This "innovation" throws safety and effectiveness to the wayside, and the FDA turns a blind eye to the real world harm.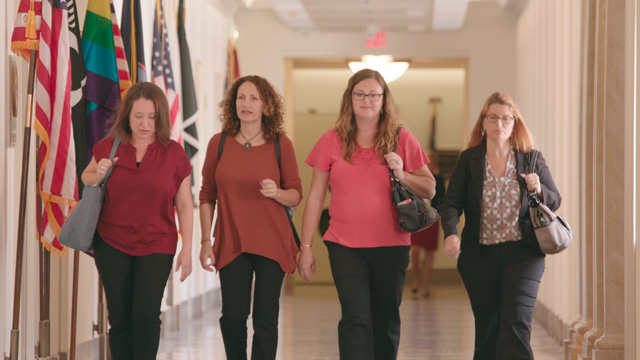 Don't Stop — Other Women's Lives Depend on It
Now that the film is out there, we are ready to take our next step.
Our nonprofit group Advocating Safety in Healthcare E-Sisters (ASHES) is working with the nonprofit organization Peace Is Loud to build a platform for all patients harmed by medical devices. We will be launching a website called Medical Device Problems to unite all of the advocacy groups in one arena.
"Because when you stay silent, you allow this type of corrupt behavior to continue. And we as patients pay the price."
It will be a platform to share knowledge and support. It will teach groups how to organize and be successful advocates. It will be a think tank for everyone who wants to make change.
We hope to use this platform to educate medical device advocates and help them organize their campaigns, as Essure Problems did.
Our hope is that our model can inspire other groups to unite, stand up and fight for what is right. Because when you stay silent, you allow this type of corrupt behavior to continue. And we as patients pay the price.
THE BOTTOM LINE: Many things in this world need changing, fixing and updating. Fighting for safe and effective medical devices and better FDA regulations is how we advocate for others.
Share This Page:
How can we improve this page?
Thank You for Your Feedback
We appreciate your feedback. One of our content team members will be in touch with you soon.
We appreciate your feedback. One of our content team members will be in touch with you soon.