Bayer Discontinued Essure — What's Next for Lawsuits, Safety?
Fact-Checked
Editors carefully fact-check all Drugwatch content for accuracy and quality.
Drugwatch has a stringent fact-checking process. It starts with our strict sourcing guidelines.
We only gather information from credible sources. This includes peer-reviewed medical journals, reputable media outlets, government reports, court records and interviews with qualified experts.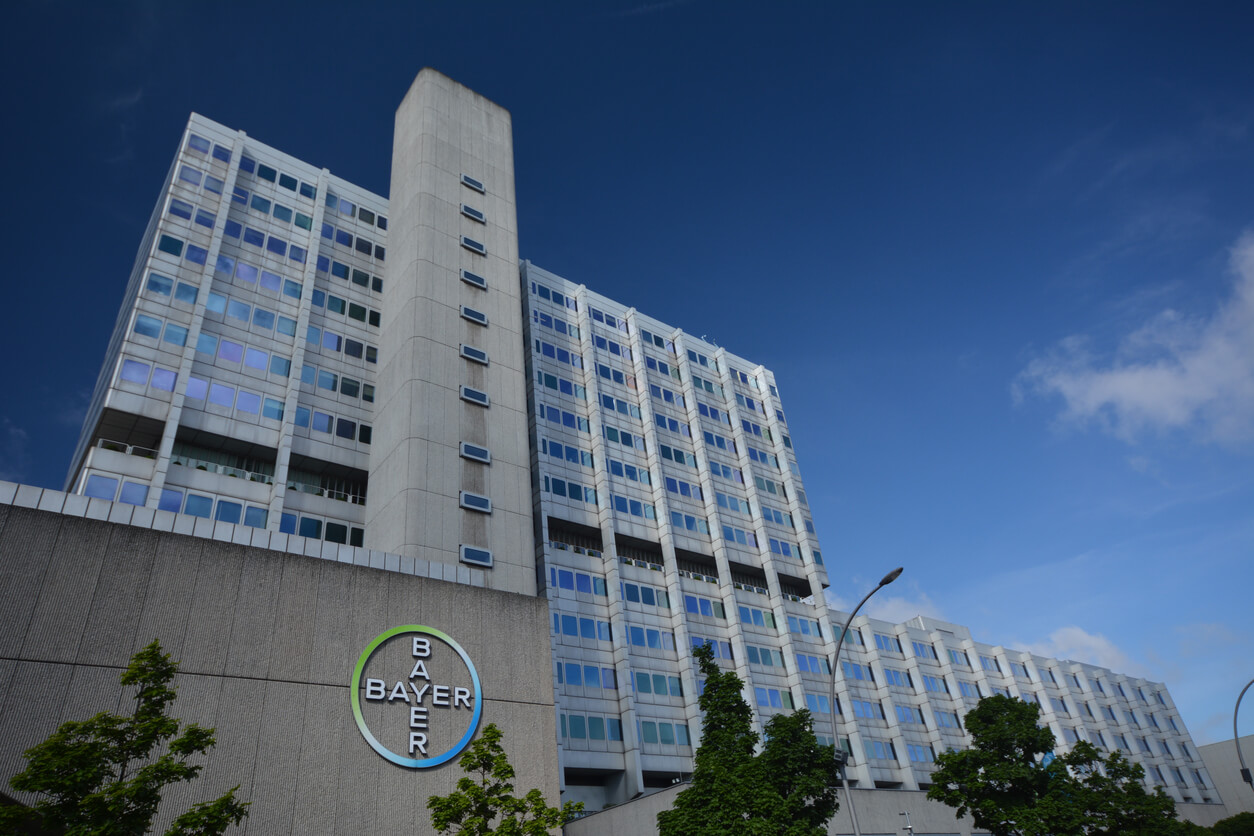 Bayer announced it would stop selling its Essure birth control device at the end of 2018. It's the end of the device in the U.S., but it may only be the beginning of more controversy surrounding the implant.
Bayer insists its decision to discontinue Essure was a financial decision. It blames "misleading and inaccurate publicity" for plummeting sales.
But the U.S. Food and Drug Administration tied the decrease in sales to regulatory actions. Safety concerns led the FDA to place a black box warning on the device and restrict its sales.
After the FDA took these actions, Essure sales dropped 70 percent in the U.S., according to FDA Commissioner Scott Gottlieb's July 20, 2018, statement.
"Your readers need to understand that last Friday's announcement is purely a business decision based on a decline in sales in recent years and the conclusion that the Essure business is no longer sustainable," Bayer spokeswoman Courtney Mallon told Drugwatch in a July 27, 2018, email. "The benefit-risk profile for Essure has not changed."
The FDA decides a device's benefit-risk profile by determining whether the benefits outweigh the risks. New information about an increased risk can change the benefit-risk profile, requiring the FDA to impose rules for the device, which the FDA did for Essure.
Critics continue to point to reported Essure side effects they say Bayer will never acknowledge. Meanwhile, media outlets are reporting Bayer paid doctors millions to promote the device.
With all that is going on with Essure, women are left wondering how Bayer's decision affects them.
What does it mean for the thousands of Essure lawsuits still pending across the country? How does it affect Essure's safety profile? Where does it leave women who still have the implant?
Drugwatch spoke with experts to find answers.
How Does Bayer's Decision to Discontinue Essure Affect Lawsuits?
The decision to halt Essure sales could affect current and future lawsuits. About 16,800 lawsuits remained pending in April 2018, according to Bayer's Interim First Quarter 2018 report.
The lawsuits allege Essure caused injuries including perforation, bleeding, pain, depression and nickel sensitivity, among others.
Plaintiffs say Conceptus (later bought by Bayer) produced a faulty implant and failed to warn the public about risks.
What Plaintiff's Attorneys Say
Bayer's decision to stop making the device is a win for women who have filed Essure lawsuits, plaintiff's lawyer Holly Ennis said.
"This announcement will clearly result in more cases being filed and should also aid in plaintiff's punitive damage claims," Ennis told Drugwatch in an email. "Bayer had the knowledge that the device was harming thousands of women, and the device should have been removed years ago."
Juries award punitive damages in order to punish a defendant for wrongdoing. This is in addition to compensation for medical bills, lost wages, pain and suffering, and other damages.
What Bayer Says
Mallon told Drugwatch that Bayer's decision to voluntarily discontinue the device "was made for business reasons and has no connection to litigation." She added that Bayer has a "strong track record of success" in litigation.
"To date, 52 complaints in the Essure litigation have been completely dismissed in their entirety or significantly narrowed largely on preemption grounds by multiple courts across the country through rulings that affect thousands of plaintiffs," Mallon said. "We do not believe that the number of filed or pending cases indicates the merit of the claims, or should be used to imply anything as cases come and go. Bayer intends to continue to vigorously defend Essure."
Analysis
The court dismissed Essure cases for preemption reasons — not because it believed the device was safe.
Preemption law protects Bayer and Conceptus from liability because the FDA approved Essure through a supposedly stringent process. But, FDA approval does not guarantee a device is safe.
Ennis said she believes courts will allow plaintiff's cases to move forward in spite of preemption. Courts have allowed cases to move forward on claims of Negligent Training, Breach of Warranty and Misrepresentation.
What Does This Mean for Essure's Safety Profile?
Those critical of Essure say lawsuits and the device's questionable safety record may have played a part in Bayer's decision. But, Bayer assures women that Essure's safety profile has not changed.
Essure is the only device of its kind. It is a flexible metal coil with polyester fibers. Doctors insert it through the vagina into each fallopian tube. It's designed to prevent pregnancy by causing scar tissue to build up in the tubes.
The FDA determines a device's safety profile by evaluating scientific and clinical data. In 2017, the agency released a final guidance document with factors to consider. It included patient perspectives and other real-world data.
What Critics Say
Critics say there are thousands of adverse events linked to Essure, and the FDA should have removed it from the market years ago. The FDA defines an adverse event as "any undesirable experience associated with the use of a medical product in a patient."
Reported adverse events with Essure include pelvic pain, bleeding and autoimmune conditions.
"The FDA should have ordered its removal from the market years ago, given the dangers that have become apparent over time," Michael Carome director of Public Citizen's Health Research Group told Drugwatch.  Bayer is "facing thousands of lawsuits. But, at this point, there is no way they are going to publicly acknowledge the dangers that have become apparent regarding the device."
The FDA said it received about 27,000 adverse events related to Essure. Former FDA consultant and Device Events CEO Madris Tomes said the number was up to 29,430 in June 20, 2018.
"Complications cited range from tooth extractions and significant hair loss to failed pregnancy, perforation of internal organs and death," Tomes told Drugwatch in an email.
Tomes questions Bayer's statements about Essure's risk-benefit profile.
"The reason I question Bayer's statements about the benefit-risk profile being unchanged is because the reports cite, on average, eight undesirable outcomes per report," Tomes said. "Rarely do you see a report of bleeding or hemorrhage, without seeing that the patient visited the ER or was hospitalized or had a blood transfusion. Bayer's measure of what constitutes success appears to be whether the device prevented pregnancy, without addressing the multitude of other side effects that are sometimes life-changing."
What Bayer Says
Bayer said Essure's safety profile is based on studies involving thousands of women. It stands by the device's safety.
"The benefit-risk profile for Essure has not changed, and we continue to stand behind the product's safety and efficacy, which are demonstrated by an extensive body of research, undertaken by Bayer and independent medical researchers, involving more than 200,000 women over the past two decades," Mallon said.
Bayer shared a July 20, 2018, statement with Drugwatch. Mallon described the statement as "reaffirming Essure's safety profile and expressing our concerns about … comments made by third parties promoting Essure removal, which combined with the spread of inaccurate or misleading information, may drive women who have relied on Essure as their birth control option to seek risky and unnecessary surgery to remove the device."
Bayer also provided Drugwatch with a statement from The American College of Obstetricians and Gynecologists (ACOG), "emphasizing that Essure's safety profile has not changed and reinforcing that women should speak first with their physician if they have questions."
"It was Bayer's business decision to remove Essure from the market," the ACOG statement said. "The safety data on hysteroscopic sterilization has not changed."
Mallon gave Drugwatch the contact information for a patient who, she said, "had a positive experience with Essure." Drugwatch contacted the woman for an interview but did not receive a response.
Analysis
Though Bayer insists Essure is safe, people continue to question how "extensive" the company's research is when it comes to the device's safety.
Moreover, the FDA has required Bayer to study Essure's safety because of thousands of reported adverse events.
What Does the FDA Say About Essure?
The FDA has been investigating Essure's safety since 2015. Bayer's decision to halt Essure sales came after the FDA took a number of actions to regulate the device, according to Gottlieb's statement.
"The device has been associated with serious risks including persistent pain, perforation of the uterus and fallopian tubes, and migration of the coils into the pelvis or abdomen," Gottlieb said.
All FDA warnings and restrictions on Essure will remain in place.
What Does Essure Discontinuation Mean for Women Using the Device?
While Gottlieb acknowledged the adverse events associated with the device, he assured women "who've been using Essure successfully to prevent pregnancy that they can continue to do so."
He said women can count on the FDA to continue monitoring Essure.
"I want to stress that, even when Essure is no longer sold, the FDA will remain vigilant in protecting patients who've already had this device implanted," Gottlieb said. "We'll continue to monitor adverse events reported to our database, as well as other data sources."
Bayer did not recall Essure. This means women without symptoms do not need to take action. But, Gottlieb said women suffering from symptoms related to the device should consult with their doctor.
"We are working closely with the FDA and have planned a slow wind-down process to ensure patients and providers are appropriately supported," Mallon said.
What Does This Mean for Bayer's Ongoing Essure Safety, Efficacy Study?
Because of adverse event reports, the FDA required Bayer to conduct a study on Essure's safety and effectiveness. The 522 Postmarket Surveillance Study will continue, according to Bayer and the FDA.
"Bayer will continue to enroll patients in the Essure postmarket surveillance study and will work closely with the FDA to ensure appropriate follow up," Bayer said in a statement.
A postmarket surveillance study monitors the safety of a device after a company releases it on the market. In the case of Essure, Bayer has to conduct the study in line with an FDA-approved plan.
The company must submit interim and final reports to the FDA. The final report is due in 2023.
The study relies on enrolling patients newly implanted with Essure. Because sales will stop at the end of 2018, this could pose a problem for enrollment numbers.
"We'll be working with the company to best determine how to move forward to answer the critical questions we posed concerning certain patient complications that may be experienced by patients who have Essure," the FDA statement said.
Patient: Bayer's Defense of Essure 'Despicable'
Bayer said "inaccurate and misleading publicity" led to a decline in sales. This led to Essure's discontinuation, the company said.
Some of the critical publicity came from The Bleeding Edge documentary. It featured a number of women who said Essure injured them.
"The film presents an inaccurate and misleading picture of Essure by relying almost entirely on anecdotes, cherry-picking information to fit a predetermined conclusion, ignoring the full body of scientific evidence that supports the Food and Drug Administration's (FDA) determination that Essure's benefits outweigh its risks and disregarding the appropriate warnings that accompany the device," Bayer said in what Mallon called "a Fact Check document."
The Bleeding Edge filmmakers fired back against Bayer.
"The facts set forth in 'The Bleeding Edge' are accurate and have been rigorously vetted by extensive research and multiple experts," the filmmakers said in a statement emailed to Drugwatch. "Bayer has a long history of maligning critics of Essure rather than addressing the harms it has caused to tens of thousands of women."
Essure Problems founder Angie Firmalino is one of the women featured in The Bleeding Edge. She told Drugwatch she finds Bayer's attacks against the documentary and its defense of Essure "despicable."
"They were not even brave enough to do an on-camera interview. It just goes to show you where their interests are — in their wallets," Firmalino said. "It's only about trying to protect their financial interests at this point as lawsuits move forward."
Share This Page:
How can we improve this page?
Thank You for Your Feedback
We appreciate your feedback. One of our content team members will be in touch with you soon.
We appreciate your feedback. One of our content team members will be in touch with you soon.