AbbVie Ordered to Pay $150 Million in AndroGel Case
Fact-Checked
Editors carefully fact-check all Drugwatch content for accuracy and quality.
Drugwatch has a stringent fact-checking process. It starts with our strict sourcing guidelines.
We only gather information from credible sources. This includes peer-reviewed medical journals, reputable media outlets, government reports, court records and interviews with qualified experts.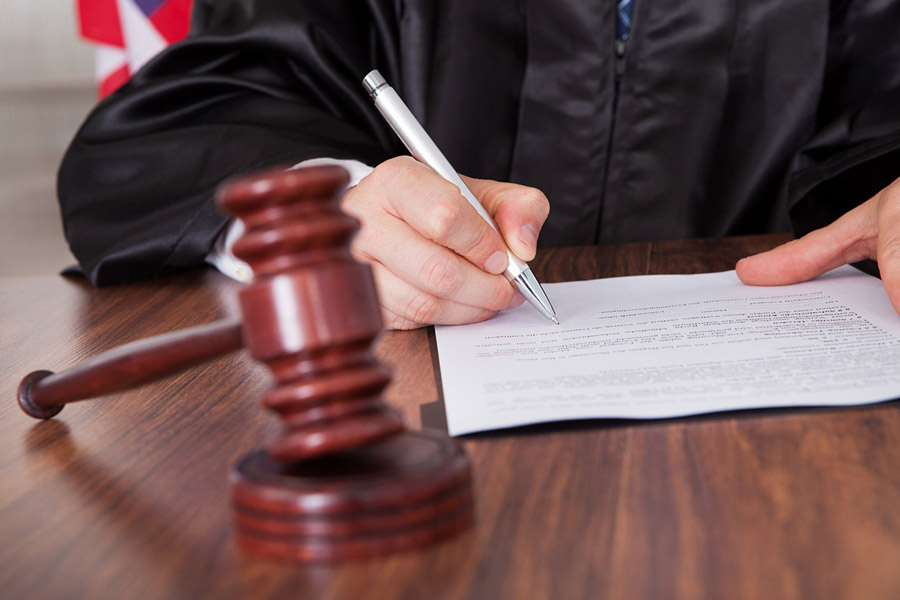 An Oregon man who suffered a heart attack four years after he started using the testosterone-boosting drug AndroGel was awarded $150 million in his case against drug giant AbbVie in Chicago federal court.
Jesse Mitchell was 43 years old when he was first prescribed AndroGel in 2008, according to court documents filed in the Northern District of Illinois, where federal multidistrict litigation on the testosterone drugs is being heard. Mitchell used AndroGel from approximately 2008 to 2012.
Jurors concluded that Mitchell's heart attack was not caused by AbbVie's negligence, but still held the company liable for punitive damages for false marketing, or fraudulent misrepresentation, records show. Deliberations began on Friday, July 21, and concluded Monday, July 24.
AbbVie intends to appeal, according to a company spokeswoman, Adelle Infante, who emailed Drugwatch the following statement: "The jury found that Androgel did not cause any damage. We expect the punitive damage award will not stand."
Bellwether Case Could Affect Others
This is the first of seven so-called bellwether cases representing nearly 4,000 federal lawsuits to go to a jury. Another bellwether trial that began in June ended in a mistrial after an attorney was hospitalized for a heart problem. That case, involving plaintiff Jeffrey Konrad of Tennessee, is scheduled to start again in September.
In managing large numbers of lawsuits involving the same or very similar issues, judges often select several representative cases to serve as bellwethers in which various issues are identified and decided and where the outcomes can signal to the remaining parties the possible direction for their cases. Consequently, verdicts in such cases can have an impact far beyond the parties directly involved.
In the Mitchell case, AndroGel maker, AbbVie, asked U.S. District Judge Matthew Kennelly to direct a verdict in favor of the company, arguing that Mitchell had several cardiac risk factors before his 2012 heart attack, including a 34-year smoking history, high blood pressure, high cholesterol, high triglycerides, obesity, a family history of heart disease and lack of exercise.
Mitchell's lawsuit says the plaintiff viewed AbbVie's AndroGel advertising before deciding to use the product, which "caused physical and emotional impairments beginning on or about November 18, 2012, which affected his personal and professional life." Plaintiffs generally accuse the manufacturers of the testosterone treatment drugs of pushing them for off-label uses that needlessly endangered patients.
But AbbVie says in its motion for a directed verdict that Mitchell "failed to provide clear and convincing evidence that he or his prescribing physician saw and relied on any false representation when deciding to prescribe/use AndroGel…Mr. Mitchell conceded he had never heard of AndroGel before Dr. Canzler prescribed it for him…He did not recall seeing advertisements for any particular brand of TRT, and although he had a general recollection of seeing TRT (testosterone replacement therapy) advertisements, he could not remember the content."
AbbVie Accused of Running Bogus Campaign
Mitchell testified on July 17 that he didn't think that the benefits he received from AndroGel outweighed the risk of heart attack. He said the drug helped him get back some energy after he became lethargic, anxious and depressed, but he wouldn't have taken the drug if he knew about the possibility of a heart attack, according to legal news website Law 360.
The multidistrict litigation also includes cases against Besins, Eli Lilly and GlaxoSmithKline. The plaintiffs are all men who say they suffered health problems as a result of taking testosterone replacement therapy drugs.
The lawsuits against AbbVie generally accuse the company of launching an aggressive marketing campaign built on a bogus diagnosis called "Low T," in which the company allegedly used to urge men to request its product to be treated for the normal effects of aging. AndroGel was approved by the U.S. Food and Drug Administration to treat a specific condition called hypogonadism, which affects the endocrine system and leads to severely diminished or no testosterone.
AbbVie argued that the theory of "age-related" fraud didn't apply in Mitchell's case, as he was "only 43, with unequivocally low testosterone, at the time of his first prescription."
Jurors Considered Three Claims
Mitchell's attorneys argued three claims before the jury: strict liability, negligence and fraudulent misrepresentation. Jurors ruled for Mitchell only on the third claim of fraudulent misrepresentation.
The jury rejected holding AbbVie responsible for strict liability and negligence.
According to the judge's instructions, to find strict liability, the jury would have to find that AndroGel was "in a defective condition that was unreasonably dangerous" to Mitchell, that it reached Mitchell without a substantial change in that condition and that it caused physical harm to the plaintiff.
To find negligence, the jury had to find that negligent conduct by AbbVie caused harm to Mitchell that was reasonably foreseeable to the drug maker.
Jurors did find fraudulent misrepresentation. According to the judge's instructions, to make such a finding, the jury had to find that AbbVie knowingly made a false representation on a material matter that would likely affect the decision of a reasonable person whether to take AndroGel. In addition, the pharmaceutical giant had to know or disregard whether it was misleading Mitchell and his doctor and Mitchell or his doctor relied on that false representation.
Finally, to find fraudulent misrepresentation, the jury also had to find that Mitchell was harmed as a direct result of his and/or his doctor's reliance on the false representation.
All three of the claims, to succeed, required jurors to find that AbbVie's conduct was the cause of Mitchell's heart attack. The first two claims — both unsuccessful — required a relatively relaxed standard of proof, called a preponderance of the evidence, or that the evidence that the drug caused the heart attack was stronger than the evidence that it didn't.
In order for the third claim to succeed, jurors were required to find proof of "clear and convincing" evidence, which is a more rigid standard in which jurors would have to find that it was substantially more likely that the drug caused Mitchell's heart attack than not.
In order for the jury to award punitive damages, which it did, it had to find that AbbVie's conduct was "fraudulent, intentional, or willful and wanton." Jurors, the judge said, also had to find that the drug maker's conduct "proximately caused injury to Mr. Mitchell, and if you believe that justice and the public good require it, you may award an amount of money that will punish AbbVie and discourage it and others from similar conduct."
Among other considerations, in reaching a decision regarding punitive damages, jurors were told to determine, "How reprehensible was AbbVie's conduct?"
Researchers found in 2014 that taking testosterone doubled the risk of heart attack for men over 65 and nearly tripled the risk of heart attack in younger men who had a history of cardiac disease.
The following year, the FDA required a warning that testosterone supplements may increase the risk of heart attack and stroke. That warning was followed by a drop of $250 million in annual sales for AndroGel, according to AbbVie's annual reports.
Still, AndroGel continues to be a significant money maker for AbbVie. Last year, the drug brought in $675 million in sales for the company, a drop from its high of $1.15 billion in 2012.
Share This Page:
How can we improve this page?
Thank You for Your Feedback
We appreciate your feedback. One of our content team members will be in touch with you soon.
We appreciate your feedback. One of our content team members will be in touch with you soon.