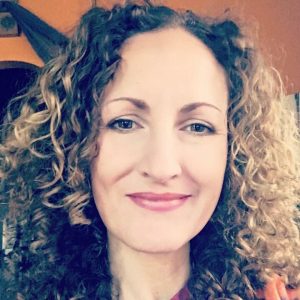 Angie Firmalino, Founder of Essure Problems
Essure Survivor and Patient Advocate
PO Box 309, Tannersville, NY 12485
Last Modified: November 19, 2019
Angie Firmalino's personal experience with Essure birth control led her to become a patient advocate for medical device safety.
Firmalino's doctor implanted her with Essure in 2009. She experienced two years of debilitating pain and bleeding. Her doctor found her device had migrated out of her fallopian tubes and embedded in her uterus.
This led her to form a Facebook group called Essure Problems. She wanted to warn her friends and family members about her experience with the device.
The group has since grown to over 37,000 members. She and her team of administrators have created over 50 Essure Problems sub-groups. After several years of running the groups, she founded a nonprofit organization called Advocating Safety in Healthcare E-Sisters (ASHES).
The members of ASHES advocate for safer medical devices and better device regulation. They also host rallies and events to bring awareness to these issues.
Many organizations have recognized Firmalino's advocacy work. It has drawn significant media attention from outlets such as The New York Times.
Some of Firmalino's notable efforts:
Essure Problems met with U.S. Food and Drug Administration Commissioner Scott Gottlieb in February 2018. This led to the FDA putting restrictions on Essure's sale in the U.S. in April 2018.
Congress introduced several medical device safety bills because of Essure Problems' advocacy. One of these is the Medical Device Safety Act.
Filmmakers Kirby Dick and Amy Ziering told Firmalino's story in the 2018 Netflix original documentary The Bleeding Edge.
Firmalino still struggles with health conditions as a result of Essure. She lost the use of her hands because of crippling pain. She can no longer work as a jeweler, which was her main source of income. Her quality of life has diminished.
Since Firmalino started her movement in 2011, Essure has been removed from the market in every other country in the world. She continues to fight to get Essure off the market in the U.S.
About Drugwatch's Experts
Drugwatch's experts are authorities in their fields. Their personal experiences and professional expertise make them uniquely qualified to review our content for accuracy and verify that the information you read here is trustworthy, comprehensive and consistent with the latest evidence-based research.