Sanofi Genzyme saw a spike in reported complications from Synvisc-One knee injections in late 2017. The reports often mirrored common side effects of the arthritis gel. But the number of reports was higher than expected. And the reported complications were often more severe.
Sanofi Genzyme recalled 18,000 Synvisc-One syringes in December 2017.
When it sent out its recall notice, the company warned that the affected lot "may result in the risk of infection."
Sanofi Genzyme identified the contamination as gram-negative bacteria. But the company did not specify the exact type.
Synvisc-One Knee Injections
Sanofi Genzyme's Synvisc-One is an injectable arthritis treatment for the knee.
The gel is part of a class of drugs called hyaluronic acid derivatives.
Arthritis can deplete natural synovial fluid that cushions the knee joint. Synvisc-One supplements this fluid.
Contaminated Synvisc-One Complications
Several people experienced severe pain and swelling after Synvisc-One arthritis treatments. Doctors and patients reported complications to the U.S. Food and Drug Administration.
One report said that a patient was unstable after an injection. The patient's knee was unable to support her weight. Another patient reportedly had to spend a week in bed after an injection.
Some patients required multiple outpatient treatments to drain fluid from their knees. Others required emergency room visits or hospitalization.
Patients who experienced complications after contaminated Synvisc-One knee injections are filing lawsuits against the manufacturer.
Complications May Mirror Common Synvisc-One Side Effects
Seven percent of patients injected with Synvisc-One normally report some type of mild side effect.
Common Synvisc-One Side Effects:
Fluid buildup in or around the knee
Heat
Pain
Redness
Swelling
The side effects from the contaminated lot mimicked typical complications. But in some cases, patients reported the common side effects carried amplified complications.
Complications, Contamination Cause Synvisc-One Recall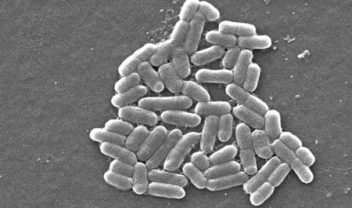 Sanofi Genzyme told health care providers not to use a specific lot of Synvisc-One until the company investigated for possible contamination.
Sanofi Genzyme investigated and discovered hard-to-treat gram-negative bacteria contaminating some syringes. This is a type of bacteria that includes E. coli and Salmonella.
On Dec. 11, 2017, the company recalled 18,000 units of the gel. By that time, the company had already distributed more than 12,000 syringes.
What Is Gram-Negative Bacteria?
The most familiar gram-negative bacteria are E. coli and Salmonella. But, the group includes several other difficult-to-treat bacteria. This type of bacteria can cause pneumonia and bloodstream, wound and surgical-site infections.
Antibiotics are a type of drug used to treat bacterial infections. Gram-negative bacteria are increasingly resistant to antibiotics. This can force health care providers to rely on older drugs for treatment. But older antibiotics may have toxic side effects.
Common Gram-Negative Infections
| Bacteria | Typical Conditions It Can Cause |
| --- | --- |
| Acinetobacter baumanii | Infections in hospital settings, wound infections |
| E. coli | Majority of urinary tract infections |
| Klebsiella pneumoniae | Pneumonia, urinary tract infections and bloodstream infections in hospitalized patients |
| Legionella | Legionnaires disease, a severe form of pneumonia |
| Pseudomonas aeruginosa | Bloodstream infections and pneumonia in hospitalized patients; common cause of pneumonia in people with cystic fibrosis |
| Salmonella | Digestive tract infection |
Hospitals have a particular concern over gram-negative bacteria, which can fuel infection outbreaks among people with weakened immune systems. Gram-negative bacteria can also pass along their genetic material. This can help other bacteria become drug resistant.
Sanofi Genzyme did not name the exact bacteria that contaminated Synvisc-One syringes.
The company manufactures the active ingredient in Synvisc-One, hyaluronic acid, from chicken combs.
Salmonella outbreaks have been associated with poultry. The CDC website points out that birds such as turkeys, ducks and chickens often carry Salmonella.
How to Tell If You Received a Recalled Synvisc-One Knee Injection
Recalled Synvisc-One injections can be identified by their lot number.
People who believe that a contaminated Synvisc-One injection injured them should contact their doctors.
The doctor who gave the injection should be able to find out if it came from the recalled lot.
Recalled Synvisc-One Injections
Lot Number

7RSL021

Distributed Between

Oct. 25, 2017 through Nov. 7, 2017

Recalled

Dec. 11, 2017
Please seek the advice of a medical professional before making health care decisions.
How helpful was this page?
How can we improve this page?
How can we improve this page?