Xarelto Serious Side Effects
While Xarelto (rivaroxaban) has been more successful than warfarin (Coumadin) in preventing strokes associated with atrial fibrillation (AF), the relatively new blood thinner still comes with risks. In clinical trials and reports to the U.S. Food and Drug Administration, the most common adverse reactions were bleeding complications. Other side effects linked to the drug include wound infections and severe skin reactions.
Clinical studies have shown that Xarelto (rivaroxaban) is more effective than warfarin (Coumadin) in preventing strokes in patients with atrial fibrillation (AF). But while patients on Xarelto were found to have fewer brain bleeds than those on warfarin, they experienced a similar number of bleeding events overall.
In fact, bleeding was the most common adverse reaction in clinical trial experiences. Even after an investigation into its clinical trial, known as the ROCKET-AF study, upon which its FDA approval hinged, the drug continues to be prescribed by doctors, most commonly in patients with AF and as a prophylaxis for deep vein thrombosis (DVT) following total hip and knee replacement surgeries.
An October 2018 search of the U.S. Food and Drug Administration Adverse Events Reporting System (FAERS) showed bleeding complications were still the most commonly reported adverse reactions. The majority of the 92,125 reported cases involving the drug were bleeding complications. Of these gastrointestinal hemorrhage (16,501 reported cases), epistaxis (4,501 reported cases), hemorrhage (3,743 reported cases) and rectal hemorrhage (3,626 reported cases) were reported the most.
Complicating matters, until 2018, there was no available antidote to reverse Xarelto-related bleeding. Even now, the reversal agent is not widely available.
Though it is more rare, users have also reported experiencing hepatitis (205 reported cases) and severe skin reactions, such as Stevens-Johnson Syndrome (34 reported cases). And studies have linked the drug to an increased risk of wound complications following surgical procedures.
Internal Bleeding and 'Unacceptably High' Risks
Pre-market clinical studies and post-marketing reports have shown that taking Xarelto leaves many patients vulnerable to internal bleeding that, in severe cases, can lead to death.
A 2017 annual report issued by the Institute for Safe Medication Practices (ISMP) stated that oral anticoagulant drugs, including Xarelto, showed "unacceptably high" risks.
ISMP analyzed data from the FDA Adverse Event Reporting System (FAERS). It found that the blood thinners accounted for nearly 22,000 reports of serious injuries in the United States. Xarelto accounted for 15,043 of those cases. These numbers also included 3,018 reported deaths.
Fact
The ISMP estimated in its QuarterWatch report that just over 6% of patients using anticoagulants for one year will need to visit the emergency room, and half will require hospitalization.
Most injuries resulted from hemorrhages — or bleeding. Gastrointestinal hemorrhages made up the largest number of cases, followed by cerebral hemorrhages.
In late 2016, the Centers for Disease Control and Prevention released a separate study that found "anticoagulant drugs accounted for more emergency department visits for outpatient adverse effects than any other class of drugs in therapeutic use, including opioids (non-abuse visits), antibiotics and diabetes drugs." Most of these adverse events were severe, with nearly 50% requiring a hospital stay.
Overall, the CDC found in its systematic study that the FAERS voluntary reporting underestimates anticoagulant drug-related injuries. The CDC discovered that approximately 228,600 emergency department visits occur each year due to the use of blood thinner drugs, including Xarelto, which is 10 times more than the FAERS total number of voluntary reports.
Limited Supplies of Bleeding Antidote
Until 2018, there was no way to reverse bleeding related to Xarelto. In May 2018, however, the FDA approved the use of an antidote called AndexXa. The antidote is also effective in reversing bleeding in patients taking apixaban (Eliquis).
Unfortunately, supplies of AndexXa are limited, and it is often not available. The drug is expected to cost between $25,000 for a low-dose regimen and up to $50,000 for a high-dose course. Despite the limited supply of AndexXa, there are a variety of ways that doctors can manage Xarelto overdose, such as measures to limit the drug's absorption, and supportive measures in the hospital.
More Than 100 Reported Deaths from Thrombocytopenia
Abnormal bleeding is sometimes associated with lower than normal levels of platelets, or thrombocytes, which are tiny blood cells that help the blood to clot. Levels below 50,000 can cause mild bleeding and counts under 20,000 can result in serious bleeding.
From the time the FDA approved Xarelto in 2011 through October 2018, the agency received 518 reported cases of thrombocytopenia, or low platelet counts, among users. Of those, 514 were classified as "serious," and the reports included 102 deaths.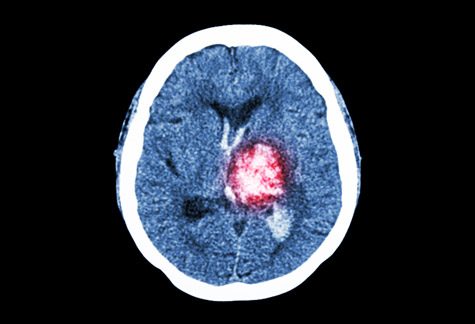 Wound Infections Following Hip and Knee Surgery
In 2016, a study published by The Journal of Arthroplasty, found that using rivaroxaban to prevent deep vein thrombosis following total hip and knee replacement surgeries led to significantly higher incidences of deep surgical site infections (SSIs) in patients.
The authors of the study noted that such infections within the patients' joints are "disastrous complications," and that the use of rivaroxaban is directly linked to an increased risk of these wound infections, as well as SSI drainage (leakage).
Another study published by the National Institutes of Health (NIH) in 2012, found that when Xarelto was administered to 559 British patients undergoing knee and hip replacement surgeries, the rate of wound complications rose significantly. The blood thinner drug was used in place of tinzaparin, another anticoagulant in the heparin group.
Did You Know?
A 2011 British study found that 22 out of 31 patients that required reoperation following an initial total hip and knee replacement surgery had taken Xarelto.
A publication by the American Academy of Orthopaedic Surgeons (AAOS) stated that the switch from tinzaparin to rivaroxaban was made only after Xarelto was approved for "chemical thrombophylaxis" in the European Union. But the authors noted that "this recommendation was based solely on four sponsored studies."
The AAOS also pointed out that the National Institute of Health and Clinical Excellence (NICE) had placed more focus on major bleeding events as the primary safety outcome, and it paid less attention to wound complications, "such as prolonged bleeding and/or oozing, and infection."
A March 2022 study found anticoagulation therapy with Xarelto, Paradaxa or warfarin was associated with an increased risk of wound infection. The infection rate was 2.3% for those who didn't use anticoagulants and 3.8% for those that did.
Dozens of Users Report Hepatitis or Skin Reactions
In May 2017, approximately 83 post-marketing reports voluntarily submitted by Xarelto users reported inflammation of the liver known as hepatitis. And a 2015 report in the North American Journal of Medical Sciences highlighted the case of an 89-year-old patient who died of acute liver failure just a week after starting rivaroxaban therapy for atrial fibrillation.
She had no prior history of liver disease and no risk factors, such as alcohol use. "Drug induced liver injury has been increasingly reported with rivaroxaban recently, but actual liver failure has not been reported," according to the authors of the study.
The study went on to suggest that patients taking the medication have their liver function monitored closely with blood tests — particularly if they are an elderly individual with congestive heart failure. The authors also suggested that more studies be conducted to assess the connection between rivaroxaban and liver failure.
Despite these reports of liver injury, the FDA announced in 2018 that "based on available information" it had decided not to take any regulatory action. The drug's label warns that liver disorders, such as jaundice, cholestasis and hepatitis, have occurred during post-marketing surveillance. But the makers say that the frequency is unknown and that no "casual relationship" has been established.
Severe Skin Reactions
Xarelto's label also notes that some users of the drug have developed serious skin disorders, such as Stevens-Johnson Syndrome (SJS). But the makers say they can't estimate how often this is likely to occur or whether the medicine is actually the cause.
According to information compiled by the FDA, at least 15 individuals taking the drug reported developing SJS. Since these reports are voluntary and often only include the most severe cases, these numbers may underrepresent the actual number of patients affected.
Please seek the advice of a medical professional before making health care decisions.
Share This Page:
How can we improve this page?
Thank You for Your Feedback
We appreciate your feedback. One of our content team members will be in touch with you soon.
We appreciate your feedback. One of our content team members will be in touch with you soon.
Who Am I Calling?
Calling this number connects you with a Drugwatch representative. We will direct you to one of our trusted legal partners for a free case review.
Drugwatch's trusted legal partners support the organization's mission to keep people safe from dangerous drugs and medical devices. For more information, visit our partners page.