February 4, 2013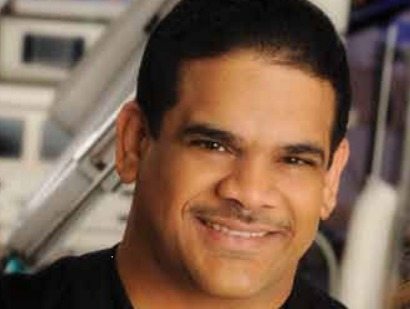 On any given day, Dr. Christopher Walker performs up to five revision surgeries to treat women suffering from the painful side effects of transvaginal mesh implants – complications like pain and erosion. The goal is to remove the mesh that is causing the problem, but this can be difficult since the mesh is not designed to come out.
Some women travel across the country for his help, and it is easy to see why.
From his offices in Orlando, Walker is becoming a leader in the relatively new field of urogynecology and an expert on mesh. In addition to receiving several awards for his groundbreaking work and studies, Walker is constantly educating himself on the latest surgical techniques and mesh products.
There's one technique that even he is staying away from: transvaginal placement of mesh to treat pelvic organ prolapse.
"Until I can get more data, I'm not willing to do it," he told Drugwatch.com. "I prefer using the patient's own tissue and only use the mesh as a last resort."
There's a good reason why Walker avoids the controversial procedure. From 2008-2010, the Food and Drug Administration (FDA) received nearly 3,000 reports of injury, death and malfunctions related to transvaginal mesh, which is also used to treat stress urinary incontinence.
With numbers like these, experienced specialists like Walker are an invaluable resource.
Transvaginal Mesh Complications
Transvaginal mesh first was used in the 1990s. After seeing the success of surgical mesh for the treatment of hernias, medical device manufacturers sought to reap the financial rewards of developing a mesh product to treat pelvic floor disorders in women. And that's where the problems began.
According to Walker, both the mesh and the technique are problematic.
"The ideal product needs to be large pore-sized to allow blood vessels to grow in," he said. "The pore size of some products is too small. The body is not able to grow into the mesh (and) is going to reject it."
Adding to the complications caused by some products' design, is the surgical procedure used to implant the mesh transvaginally. In this procedure, the mesh is implanted through the vagina. However, the non-sterile environment of the vagina increases complications related to infection and erosion.
Walker is also not a fan of transvaginal mesh placement — or synthetic mesh in general — as the first line of treatment for prolapse or incontinence. Instead he prefers to use biologic products or the patient's own tissue for repairs, and prefers implanting synthetic mesh through the abdomen.
For some women, mesh is a viable option. Walker always discusses the benefits and risks with his patients.
"I am very upfront with the patient," he said. "The mesh has its downfalls. Although I use a very light mesh, which decreases erosions, I only use it as a last resort if biologic methods fail. The recurrence rate (of prolapse) is lower with mesh, but the complications are far higher. In my opinion, it's not worth it.
"My philosophy is always to do no harm. I make recommendations to my patients as if I was talking to my own wife. The patient's best interest always comes first."
Lack of Mesh Testing
Unfortunately, manufacturers don't always abide by the same rules.
Using a loophole in the FDA's 510(k) program, device manufacturers were able to release the mesh based on similar products already on the market without testing it for use in pelvic floor repairs.
Walker sees the results of this lack of testing and responsibility on the part of medical companies every day in women who come to his office for help.
"The No. 1 complaint I get is pain, and the second is sexual dysfunction," he said. "These significantly impact the patient's quality of life."
The list of transvaginal mesh complications includes:
Erosion through the vaginal wall
Vaginal scarring
Urinary tract infections
Pain in the hips, legs and groin
Inflammatory responses
Organ damage
Some women are allergic  to the polypropylene plastic that makes up the mesh. This allergic reaction can cause a severe autoimmune response that manifests in chronic pain and inflammation. In these cases, all the pieces of the mesh must be removed.
FDA, Manufacturers and Doctors Share Responsibility
Walker believes that no single group is to blame for the surge in mesh-related complications, and that it falls on the FDA, manufacturers and doctors.
"Manufacturers, because they are making so much money, fly doctors out to take a one- or two-day course on (transvaginal mesh), and in the morning they are unleashed onto the poor patient," he said. "This is a complicated surgery and something you have to practice."
The FDA has to make sure that manufacturers are releasing quality products based on extensive medical research, Walker said. Then it falls on doctors to choose the best product for each patient, despite the marketing tactics of the manufacturers.
"The truth is a lot of these companies have a big marketing budget, and they wine and dine," Walker said. "We (doctors) have to make sure we are choosing (products) for the best reason and that the patient always comes first."
Several women have taken matters into their own hands to hold manufacturers accountable for their faulty product by filing lawsuits claiming negligence and failure to warn.
Help for Women with Mesh
Unfortunately, there is a lack of information available to many women who may be considering transvaginal mesh surgery or have already had an implant and are suffering from complications. With the large amount of information available on the Internet, it may sometimes be difficult to separate fact from fiction.
Some women even have trouble finding an OB-GYN who will see them because of the problems and liability associated with mesh.
"I recommend that these ladies see an urogynecologist," Walker said. "This is the best doctor for them, especially for mesh removal or revision surgery. This is a very complicated procedure, and urogynecologists do this every day; they have the experience."
Urogynecologists have advanced training and specialize in treating pelvic floor disorders like stress urinary incontinence and pelvic organ prolapse.
Walker and many other qualified specialists are members of the American Urogynecologic Society. The organization lists providers across the country who can help.
At Drugwatch, we also provide extensive information on mesh products, recalls, complications and lawsuits. Our patient advocates are available seven days a week to speak with you or a loved one and guide you through the process of seeking treatment or a qualified attorney.
Walker is optimistic that the complications should decline in the next few years as the FDA tightens regulations on mesh manufacturers and high-risk products are taken off the market. In the meantime, women with concerns regarding transvaginal mesh should see a urogynecologist.
Read more from our interview with Dr. Walker.