December 10, 2013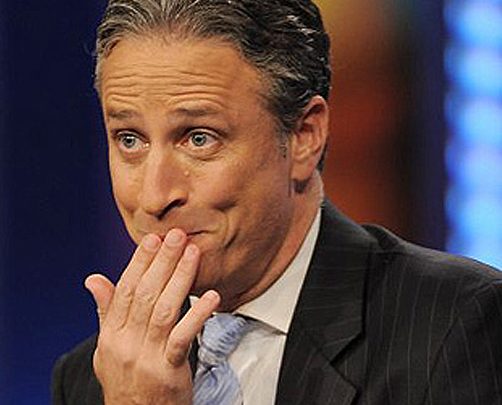 Jon Stewart takes on pharmaceutical giant Johnson & Johnson, saying the criminal allegations against the company are far worse than the shootings, decapitations and massacres encountered in the popular video game Grand Theft Auto.
The jab at the drugmaker on "The Daily Show with Jon Stewart" was part of a nearly four-minute segment titled, 'Heavy Settle,' that broke down the recent multibillion-dollar settlements against powerful corporations, including J&J.
"[Johnson & Johnson] knowingly bribed doctors to give useless drugs to old people, the disabled and babies," Stewart said. "You're not even allowed to do that in 'Grand Theft Auto.'"
The world's largest seller of health care products in November agreed to pay $2.2 billion to settle criminal and civil charges of false marketing, and paying doctors and nursing homes kickbacks for promoting drugs for off-label uses.
"I expect this from you, Johnson. But not you, Johnson," Steward said of the reasons behind the settlement.
Allegations Against Johnson & Johnson
U.S. Department of Justice officials claimed Johnson & Johnson promoted the use of Risperdal — a drug approved only for the treatment of schizophrenia — for controlling anxiety and aggression in elderly dementia patients, children and the mentally disabled with behavioral problems.
"What complex corporate scheme did they pull that allows them to escape full prosecution?" Stewart asked. "Corporations can commit fraud, money laundering, bribe-enabled, placebo baby-drugging and merely pay back a portion of their ill-gotten gains as the price of doing business."
The host mocked J&J's famous baby shampoo to express his distrust of the corporate giant: "To be honest with you, I have not trusted Johnson & Johnson since I tried to stop my child's crying by pouring a bottle of their patented 'No More Tears' shampoo in his eyes."