Guanfacine Side Effects
Guanfacine side effects include headache, dizziness, difficulty falling asleep or staying asleep, drowsiness, stomach pain and low appetite. Some people may experience less common side effects such as low blood pressure, anxiety and fainting or even rare issues like seizures or breathing difficulty.
Common Side Effects of Guanfacine
The most common side effects of guanfacine are low blood pressure and tiredness. Low blood pressure can cause dizziness when getting out of a chair or rising out of bed too quickly.
Before approval of extended-release guanfacine (Intuniv) to treat attention deficit hyperactivity disorder, one study noted common side effects in 5% of the 2,028 participants.
The most common side effects of guanfacine are:
Abdominal pain
Dizziness
Drowsiness
Headache
Insomnia (difficulty falling or staying asleep)
Loss of appetite
Tiredness
Besides these Intuniv adverse reactions, some people may experience less common side effects after starting guanfacine for ADHD. Alert your medical provider if you experience any of these effects:
Acid reflux or acid taste in the mouth
Anxiety
Asthma symptoms worsening
Constipation
Depression
Diarrhea
Dry mouth
Fainting
Fatigue
Fever
High blood pressure
Irregular heartbeat
Irritability
Itchy skin
Lightheadedness when getting up from a chair or bed
Low blood pressure (hypotension)
Nausea/vomiting
Nightmares
Racing/pounding heartbeat
Restlessness and agitation
Slow heart rate
Skin rash
Uncontrollable emotions
Urinary incontinence
Weight gain
Some of these side effects can affect your daily life, including work. For example, guanfacine can make you feel tired, nervous, sleepy, less alert or restless. As you begin treatment or increase your regular dose of guanfacine, pay close attention to how you feel. Report any significant changes or side effects to your doctor.
Guanfacine Side Effects in Children
Doctors first prescribed extended-release guanfacine to treat high blood pressure. The U.S. Food and Drug Administration later approved Intuniv for ADHD and co-occurring mental health conditions in children.
While the medication helps children with concentration and impulse control, potential guanfacine ADHD side effects are also worth noting.
Possible Guanfacine ADHD Side Effects
Abdominal pain
Dizziness
Fatigue
Headaches
Irritability
Low appetite
Low blood pressure
Nausea
Sleepiness
Sedation
Despite its side effects, guanfacine may be more appropriate than stimulants for ADHD with accompanying anxiety. Unlike stimulants for ADHD, guanfacine is a nonstimulant. As a result, it can treat inattentiveness and impulsivity without worsening a child's co-occurring mental health disorder.
Mood Swings and Irritability
Researchers have studied the effectiveness of ADHD medications such as guanfacine to reduce irritability. In one study, they discovered that stimulant drugs reduce irritability in youth who have ADHD with or without an accompanying mood disorder.
Guanfacine wasn't effective in regulating moods, however. In addition, another study showed that guanfacine might have the opposite effect in children with ADHD by triggering or worsening mood swings.
Weight Loss and Weight Gain
Because ADHD drugs can impact appetite or cause an eating disorder such as anorexia, taking medication for ADHD may cause weight loss or weight gain. In one study on adolescents and children, researchers found that three medications – atomoxetine, methylphenidate and modafinil – reduced weight significantly.
But their findings didn't identify weight loss as a major side effect of guanfacine. In a separate case, a 7-year-old boy added 35 pounds of body weight during 12 months of long-acting guanfacine ADHD treatment.
Because of an unusual uptick in appetite, the boy began overeating after starting treatment. The average weight gain within 12 months of guanfacine therapy is about 17 pounds, after which the weight often stabilizes, according to Intuniv's label.
Advertisement
Professional Therapy, Done Online
A licensed therapist with BetterHelp can provide professional support and guidance, on your schedule. Sign up and get matched in as little as 48 hours.
Get Started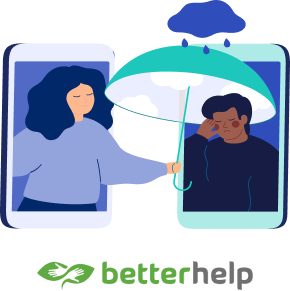 Serious and Long-Term Side Effects of Guanfacine
In rare cases, an overdose of guanfacine or a negative drug interaction can cause adverse reactions. Side effects may include collapsing, seizure, blurry vision and difficulty breathing. Since guanfacine is also an antihypertensive medication, overdosing on it during ADHD treatment can dangerously reduce blood pressure.
Researchers haven't extensively researched guanfacine's long-term effects on pregnancy and breastfeeding, so there are concerns about unknown impacts on pregnant women or breastfeeding babies.
In addition, environmental factors, especially high outdoor temperatures, can trigger adverse reactions when using guanfacine. In one incident, an 8-year-old child on guanfacine ADHD therapy went to the emergency room with breathing complications and hypotension after heat exposure. Overheating caused the child to become dehydrated, which led to fainting when taking the medication.
Drug Interactions
Using guanfacine with certain other drugs may be unsafe because of the risk of overdosing and other potential adverse reactions. In addition, guanfacine may be inappropriate for children already taking other medications or with specific health complications, such as congenital heart disease.
Doctors often recommend starting on a small dose of guanfacine as a precaution. Then, while discontinuing the other drug, the dose is increased gradually depending on the patient's response to treatment.
Overdose
Overdose is usually responsible for the most severe guanfacine side effects, especially reactions requiring the emergency room or intensive care unit, such as prolonged hypotension and slow heart rhythm or sinus bradycardia. Some adverse reactions may take hours to show up after an overdose.
There are two cases of adolescents with hypotension symptoms 13 to 17 hours after intentional guanfacine overdose. People with ADHD and a history of mental health disorders, such as depression, have a higher risk of intentional overdose.
Because symptoms of severe overdosing can be delayed, emotionally unstable patients require extended monitoring after displaying less serious guanfacine side effects such as sleepiness or fatigue.
How to Avoid Side Effects of Guanfacine
You can avoid adverse side effects of guanfacine by letting your health care provider know about your other medications and supplements. Your doctor – or a pharmacist – understands the potential harms of mixing other drugs with guanfacine. Also, remember to ask about potential interactions with food or beverages. Drinking alcohol with guanfacine is a specific concern.
Stick to the prescribed dosage. Never exceed it, and never double up the dose if you miss a dose.
Other tips to avoid side effects include drinking plenty of water, not becoming dehydrated or overheated and not standing up too quickly.
Advertisement
Professional Therapy, Done Online
A licensed therapist with BetterHelp can provide professional support and guidance, on your schedule. Sign up and get matched in as little as 48 hours.
Get Started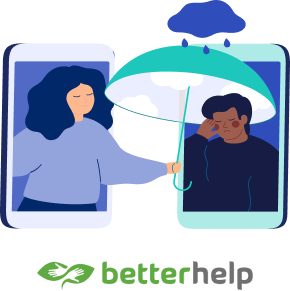 Please seek the advice of a medical professional before making health care decisions.
Share This Page:
How can we improve this page?
Thank You for Your Feedback
We appreciate your feedback. One of our content team members will be in touch with you soon.
We appreciate your feedback. One of our content team members will be in touch with you soon.
Who Am I Calling?
Calling this number connects you with a Drugwatch representative. We will direct you to one of our trusted legal partners for a free case review.
Drugwatch's trusted legal partners support the organization's mission to keep people safe from dangerous drugs and medical devices. For more information, visit our partners page.