Bair Hugger Warming Blankets
The Bair Hugger Normothermia System is a forced-air warming, or FAW, system designed to prevent hypothermia and keep patients at a normal core body temperature during all three phases of orthopedic surgery — preoperative, intraoperative and postoperative.
Hospitals have used Bair Hugger devices on more than 200 million patients since 1987 and continue to do so today. More than 50,000 units are installed in the 80 percent of hospitals in the U.S. that use FAW therapy.
The warming blankets stabilize core temperature ahead of surgery, then maintain it during the procedure and immediately afterward as the patient recovers.
The current Bair Hugger warming units include models 505, 750 and 775. Model 500 is no longer in production. 3M, the company that manufactures the devices, also makes disposable Bair Hugger blankets and gowns.
How Bair Hugger Therapy Works
Bair Hugger warming units filter air and then force warm air through Bair Hugger disposable blankets, which cover patients before, during and after surgery. Bair Hugger blankets are designed to use pressure points on the patient's body to prevent heat from reaching areas at risk for pressure sores or burns. The blankets also include drain holes where fluid passes through the surface of the blanket to linen underneath, which is supposed to reduce the risk of skin softening and reduce the risk of unintended cooling because of heat loss from evaporation.
Bair Hugger blankets are disposable to reduce the chance of infection transmission from one patient to another. They are not designed to enter sterile fields during surgery.
3M recommends changing the HEPA filter in Bair Hugger units every 12 months or 500 hours of use, according to an April 2022 article in Infection Control & Hospital epidemiology. Study authors found that many of these units reach 500 hours of use well before the 12 month mark.
The Bair Hugger may increase the risk of infection by drawing up air from contaminated floor, through a contaminated hose or a dirty filter, study authors said.
"The fact that Bair Hugger devices have been shown to potentially spread human pathogens across open surgical wounds should alert healthcare institutions to strictly follow the recommended filter replacement after 500 hours of run time rather than simply changing the filter on an annual basis."
Bair Hugger History
Dr. Scott D. Augustine invented Bair Hugger in 1987 to keep patients warm during surgery. Almost all patients become hypothermic – a condition causing the body to lose heat faster than it can produce heat – during surgery. Even mild hypothermia during surgery can lead to blood loss, infections and prolonged hospital stays. The Bair Hugger equipment includes blankets, warming units and accessories.
Augustine began selling Bair Huggers through his company, Augustine Medical, 30 years ago. The company reorganized under new owners in 2003 and was renamed Arizant. In 2010 3M paid about $810 million to buy Arizant, and it continues to market Bair Hugger products today.
"I am very proud of the old technology, but I am also proud to spread the word that there is a problem."
In 2010 Augustine's company began selling a warming device called HotDog. It's a direct competitor to Bair Hugger. Augustine now warns against using Bair Huggers. He urges particular caution for joint replacement surgery. Augustine claimed the device posed an increased infection risk.
Hundreds of patients have filed lawsuits against 3M. The lawsuits claim Bair Hugger devices were responsible for infections they experienced following surgery.
Bair Hugger's FDA History
The U.S. Food and Drug Administration (FDA) cleared the first Bair Hugger warming system in 1987 through the 510(k) premarket clearance program as a substantially equivalent device. Under the 510(k) program, the FDA can clear a medical device without clinical proof that it is safe if it is similar enough to a previous device already on the market.
The FDA issued 12 additional clearances for Augustine Medical devices through the 510(k) premarket program from 1990 through 2002. After Arizant took over the Bair Hugger product line, the FDA issued two more clearances for medical devices through the 510(k) program from 2004 through 2006.
Over the course of its 30 years on the market, numerous adverse events have been reported to the FDA. The majority of early adverse event reports involved burns from prolonged exposure to heat during surgery or equipment malfunctions that resulted in cold air circulating under the blanket.
In 2017, the FDA reacted to concerns over the possible infection risk with Bair Huggers. The agency reviewed available data and research. The FDA sent a letter to health care providers. It recommended continued use of Bair Hugger and similar devices. The FDA said it would "actively monitor" the situation and issue updates as necessary.
Bair Hugger Recall
In January 2018, Bair Hugger recalled 165,000 warming blankets due to a design defect. The recall was not related to infection risks. The company said a design change could prevent some blankets from fully inflating. This could lead to dangerous changes in body temperature during surgery.
"If blankets are only partially inflated during use in surgery, the potential exists for incomplete warming therapy to be given to a patient," 3M said in a Field Safety Notice.
The FDA received a report in January 2018 of a blanket that failed to fully inflate. A patient suffered hypothermia as a result.
The patient's body temperature dropped to 95 degrees during the surgery. Doctors moved the patient to the intensive care unit. The patient remained there until regaining normal body temperature.
3M later recalled the lot with the blanket used in the surgery.
The worldwide recall affected 33,108 cases of Bair Hugger blankets. Each case contains five blankets.
Distributors shipped the affected lots to hospitals around the U.S. and 17 other countries. The affected lots were all distributed after Oct. 26, 2017.
BAIR HUGGER LOT NUMBERS RECALLED
R10359
R10360
R10361
R10362
R10363
R10364
R10365
R10366
Thousands File Suit Over Bair Hugger Infections
People have filed more than 4,000 lawsuits over Bair Hugger devices.
Bair Hugger lawsuits claim the device led to infections that required as many as 27 additional surgeries and even leg amputations.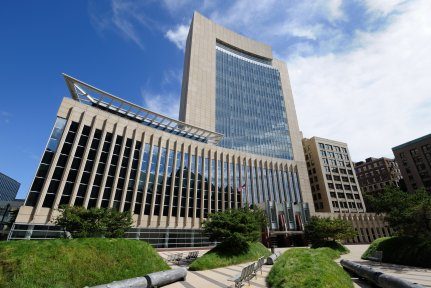 A judicial panel combined the lawsuits in a multidistrict litigation (MDL) in a Minnesota federal court.
MDLs allow several, similar cases to be combined in a single action to save time and money as they move through the legal system.
3M won the first bellwether trial in May 2018. The court ordered a second bellwether ready for trial in December 2018.
The MDL judge told both sides to choose as many as nine bellwether cases.
The outcome of these trials may determine if the other cases go forward and could factor into the amount of any settlement.
Bair Hugger and Hip or Knee Replacement Surgery
Many of the people filing Bair Hugger lawsuits underwent joint replacement surgery.
Joint replacement involves unique infection risks. If a single bacterium lands on the implant during surgery, it can grow into a serious infection.
Bacterial joint infection can cause septic arthritis. This can cause sudden pain and swelling. It can destroy a joint if not treated with antibiotics right away. In some cases, a patient may need surgery to remove the implant and the infection. In rare cases, the infection can result in amputation.
Many of the people filing Bair Hugger lawsuits suffered infection after joint replacements.
3M Defends Bair Huggers
In response to Augustine's claims, these studies and increasing numbers of lawsuits, 3M launched a campaign to prove Bair Huggers were safe. 3M said Augustine's claims are alarmist and based on faulty studies and offers as evidence the results of more than 170 studies and more than 60 randomized clinical trials that show the system's benefits, efficacy and safety.
In 2016, 3M published a pamphlet entitled "Let's spread good science" in which it maintained that an independent review of literature about FAW systems by ECRI Institute, an independent organization, found "insufficient evidence to establish that the use of FAW systems leads to an increase in SSIs (surgical site infections) compared to other warming methods," and claimed that studies to the contrary used flawed methodologies.
"There is no evidence that forced-air warming increases the risk of infection," 3M attorney Christiana Jacxsens told Outpatient Surgery Magazine in 2015. "In its entire history, not one hospital, doctor or medical provider has reported a single confirmed incidence of infection believed to be caused by the Bair Hugger device."
Dr. Javad Parvizi, Professor of Orthopedic Surgery, Rothman Institute at Thomas Jefferson University, analyzed the evidence presented that FAW increased infections. He said, "There is no scientific proof that the use of forced-air warming blankets leads to an increase in surgical site infection regardless of the type of surgical procedure and the type of operating room."
Alternative Treatment Options
For patients who want to avoid operating theatres where forced-air warming is used, there are alternatives. One alternative uses blankets with conductive fabric made with at least one layer of resistive polymers such as Augustine's HotDog product. Another way of keeping patients warm uses a mattress or garments with circulating warm water. A third alternative is a mattress with a conductive heating surface, such as Inditherm.
Please seek the advice of a medical professional before making health care decisions.
Share This Page:
How can we improve this page?
Thank You for Your Feedback
We appreciate your feedback. One of our content team members will be in touch with you soon.
We appreciate your feedback. One of our content team members will be in touch with you soon.
Who Am I Calling?
Calling this number connects you with a Drugwatch representative. We will direct you to one of our trusted legal partners for a free case review.
Drugwatch's trusted legal partners support the organization's mission to keep people safe from dangerous drugs and medical devices. For more information, visit our partners page.