Preemption
The ability by injured patients to hold drug and medical device makers accountable for dangerous side effects is complicated and sometimes prevented by a provision in the U.S. Constitution known as preemption.
Sometimes preemption blocks lawsuits against manufacturers, and other times it doesn't.
The doctrine is rife with complexities, subtleties and exceptions that legal minds grapple to understand and apply.
To put it simply, the U.S. Constitution holds that federal law is superior to state law. Consequently, state legislatures and courts can't impose requirements that conflict with federal law. In the case of medical products, the Food and Drug Administration's powers and responsibilities are viewed as preeminent. So, if a medical device maker followed FDA requirements, it generally can't be sued for something that would conflict with those requirements. State legislatures and courts, in other words, can't require manufacturers to violate federal law.
Preemption Challenges Offer Mixed Results
But preemption doesn't always bar lawsuits. There are various forms of preemption and complex reasons the doctrine applies in some cases and not in others. Often, much of the legal wrangling in a case involving a claim against a drug or device maker will focus on whether the preemption doctrine applies.
When Preemption Blocked Patch User's Lawsuit
Preemption, for instance, blocked one woman's attempt for justice after suffering side effects from Ortho Evra's birth-control patch.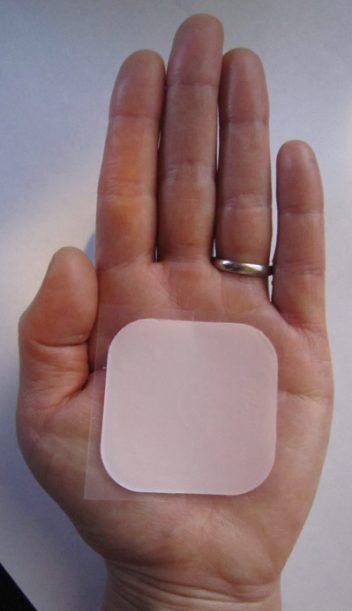 At 18 years old, Stephanie Yates was using the patch for severe cramps and as contraception. She had switched to the patch after nearly a year of Depo-Provera shots, because she had gained weight. She didn't want to take the pill because she feared she wouldn't remember to take one every day.
Before starting to use the patch, she was warned of the risks, including blood clots and stroke. A week after she started using the patch, she suffered a stroke. Yates sued the manufacturers, Ortho-McNeil-Janssen Pharmaceuticals and Johnson & Johnson. A neurologist testified on her behalf that the patch was "the contributing cause of her stroke."
But the courts dismissed her lawsuit, partly because of preemption. Specifically, an appellate court ruled against Yates' argument that Ortho should have reduced the amount of estrogen in the patch to make it safer. The court said that the maker couldn't have done so without approval from the FDA to change its product, and a state court can't require a manufacturer to violate that requirement.
So Yates had no legal recourse, no way of holding the manufacturers responsible for what happened to her and obtaining compensation in court.
When Preemption Failed to Protect Drug Company
Another woman, however, overcame a preemption defense against a drug company.
Diana Levine, a professional children's musician, suffered from migraine headaches and nausea. She was treated for the nausea with injections of the drug Phenergan. Levine developed gangrene because her health care provider had used an IV-push method to administer the drug.
This method carried much more risk than an IV drip would have. Levine ultimately had to have her right forearm amputated because of the effects of the drug.
She sued the manufacturer, Wyeth. A Vermont jury ruled in her favor and ordered Wyeth to pay her roughly $7 million in damages. The award was in addition to a separate $700,000 malpractice settlement from Levine's health care providers who were accused of improperly administering the drug through the IV push method.
Wyeth argued it was impossible to comply both with state law duties and federal labeling requirements, but justices ruled that it was possible for Wyeth to enhance the warnings.
Arguing preemption, Wyeth appealed the jury verdict all the way up to the U.S. Supreme Court, which ruled for Levine. The justices ruled that it was possible for Wyeth to enhance the warnings on Phenergan about the dangers of administering the drug through the IV-push method without violating federal law.
Wyeth had argued it was impossible to comply both with state law duties that Levine asserted and with federal labeling requirements. But the Supreme Court ruled that the law allowed the manufacturer to strengthen its warnings to enhance public safety after FDA approved its label.
U.S. Constitution Declares Federal Law Supreme
The U.S. Constitution has a provision known as the Supremacy Clause, which says that federal law shall be the supreme law of the land. This means that federal law is superior to — or preempts — the laws of any states. In areas where preemption applies, states can't pass laws that conflict with federal laws. And individuals can't ask state courts to require things that would conflict with federal law.
One of these areas is the regulation of drugs and medical devices, which is overseen by the U.S. Food & Drug Administration, which has the primary responsibility to review the safety, efficacy and labeling of medical products.
A state court can't penalize a drug manufacturer, for example, for not including a warning that the FDA has already ruled as unnecessary. Manufacturers, which submit to FDA regulations, can't then be held accountable to differing laws and regulations that might be enacted in 50 different states.
"State court actions that undermine FDA decisions may have the consequence of serving to hinder, rather than help, public health."
In explaining preemption, FDA official Randall Lutter told Congress, "FDA believes that the important decisions it makes about the safety, efficacy and labeling of medical products should not be second guessed by state courts." State courts can't force a manufacturer to choose between complying with state and federal law. They can't challenge a design or labeling that was approved by the FDA.
It is the agency's responsibility to weigh the costs and benefits of particular products and expertly determine what should be allowed on the market and what warnings it should carry. In jury trial, Lutter continued, the only information presented relates to the claims and injury of the person who brought a lawsuit. A jury "sees only the cost of a more dangerous design, and is not concerned with its benefits; the patients who reaped those benefits are not represented in court."
Lutter said the agency believes that "state court actions that undermine FDA decisions may have the consequence of serving to hinder, rather than help, public health."
Inherent Risks of Medical Products
"Medical products are inherently risky," Lutter said. "FDA evaluates evidence of a medical product's risks and benefits in the prevention or treatment of disease across populations. An FDA approval means that, on average and across the target population, the benefits of the product outweigh the risks for the intended uses. However, this does not mean that for each individual who uses the product, the benefits of using a medical product will always outweigh the risks, and any system of regulation that required the benefits to outweigh the risks for every individual who might use the product would result in few or no medical products for the public."
"An FDA approval means that, on average and across the target population, the benefits of the product outweigh the risks for the intended uses."
The FDA wants to ensure that state laws and civil actions don't prevent beneficial products from being available and that requirements from states don't create confusion and deter the use of beneficial medical products.
Two Kinds of Preemption: Express and Implied
Preemption would not apply in some circumstances, however. For example, a plaintiff could argue that a manufacturer failed to use the specific design or labeling approved by the FDA or otherwise violated FDA regulations. And sometimes manufacturers do have the legal ability to strengthen warnings about potential dangers without FDA approval. In those cases, the courts have ruled that the state's ability to require stronger warnings do not conflict with federal law.
There are two kinds of preemption – express and implied. Express preemption is when a particular requirement is specifically spelled out in federal law. That federal requirement can't be overtaken or replaced by a state requirement. Implied preemption is present in cases when congressional intent to preempt state law is inferred. With implied preemption, the federal government is regulating in a particular area, and states can't intrude into those areas with their own regulations or requirements. States can't occupy the space that has been claimed by the federal government.
Another concept in preemption is known as conflict preemption or impossibility preemption. This concept applies when it would be impossible for a private party to comply with both state and federal law. So if the FDA said no to something, the states couldn't then require that same thing.
But even with all these preemption road blocks, it's still possible to sue drug and medical device manufacturers.
How Preemption Doctrine Protects Drug Makers
The preemption doctrine has evolved to make it harder to sue manufacturers of generic drugs than brand-name makers.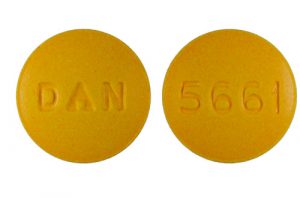 For example, Karen Bartlett, a secretary at an insurance company, took sulindac, a generic version of the nonsteroidal anti-inflammatory drug Clinoril, for shoulder pain. The drug left her disfigured and blinded, in the hospital for three months as the skin on most of her body burned. A state jury awarded her $21 million. But the U.S. Supreme Court threw the verdict out under the doctrine of preemption.
Gladys Mensing and Julie Demahy took generic versions of the drug Reglan for problems in their digestive tracts. The women developed a severe neurological disorder, called tardive dyskinesia, and sued the drug makers in their state courts.
Their cases, too, went all the way to the U.S. Supreme Court, which ruled against them, under the preemption doctrine. As it said in the Bartlett case, the nation's highest court held that generic drugs are required by federal law to carry the same warnings as the brand-name drug. Changing the label or the existing warnings would violate federal law and could not be required by state courts.
In Bartlett's case, the drug she took had no warning of its association with the horrific condition she developed. But the drug maker did add the warning later.
Federal Law Bars States From Imposing Requirements
The courts have made it especially difficult to sue makers of medical devices that passed rigorous federal review.
That's because of the law, known as the Food, Drug, and Cosmetic Act, which gives the FDA its authority. A section of the act dealing with medical devices specifically bars states from imposing any safety or effectiveness requirement that differs from or adds to the requirements in the federal law. The FDA is permitted to exempt some state and local requirements from preemption.
The law has worked so well to protect device makers from lawsuits that an official from one pacemaker company testified against a proposal before Congress to help medical device manufacturers because he was worried that the bill might weaken the industry's existing defense to liability, according to Lars Noah, professor at the University of Florida College of Law, who wrote a casebook on tort preemption.
But there are exceptions to that, too.
Preemption Protection Limited for Certain Medical Devices
Lora Lohr had a pacemaker implanted when she was just 27 years old. Three years later, the pacemaker failed. She had the pacemaker replaced, and sued the manufacturer, Medtronic, for faulty design and manufacturing.
"We wanted just basically compensation for what insurance didn't cover and, you know, at that time, suffering or whatever, the time I missed from work," Lohr told CNN.
Medtronic persuaded a lower court judge to throw out most of Lohr's lawsuit on the basis of preemption. Lohr appealed to the U.S. Supreme Court and won. That's because the pacemaker involved hadn't undergone the FDA's most rigorous review process since it was given approval under a legal provision called 510(k). The 510(k) process allows devices to avoid rigorous review if they are deemed "substantially equivalent" to another device that has been given approval and is already on the market.
Fact
The 510(k) process allows devices to avoid rigorous review if they are deemed "substantially equivalent" to another device that has been given approval and is already on the market.
The court said that the 510(k) process is focused on equivalence, not safety, and provides little protection to the public. Preemption didn't apply because the state requirements weren't in addition to or in place of federal legal requirements.
A few years later, another case involving another medical device made by Medtronic that had undergone the more stringent review process had a different result.
Preemption Shields Rigorously Reviewed Devices
Charles Riegel was seriously injured when he was undergoing angioplasty after a heart attack. During the procedure, the balloon catheter burst. Riegel developed a heart block and was placed on life support. He underwent emergency coronary bypass surgery. Riegel and his wife, Donna, sued the maker, Medtronic, asserting that the catheter had a dangerous design and inadequate warning on its label.
But the catheter had undergone the FDA's most rigorous pre-market approval process, and the U.S. Supreme Court ruled that manufacturers can't be held liable under those circumstances because the requirements of the review process superseded any requirements the state court could impose.
Please seek the advice of a medical professional before making health care decisions.
How helpful was this page?
How can we improve this page?
How can we improve this page?