Heartburn Medicine Lawsuits Combined into New Jersey MDL
Fact-Checked
Editors carefully fact-check all Drugwatch content for accuracy and quality.
Drugwatch has a stringent fact-checking process. It starts with our strict sourcing guidelines.
We only gather information from credible sources. This includes peer-reviewed medical journals, reputable media outlets, government reports, court records and interviews with qualified experts.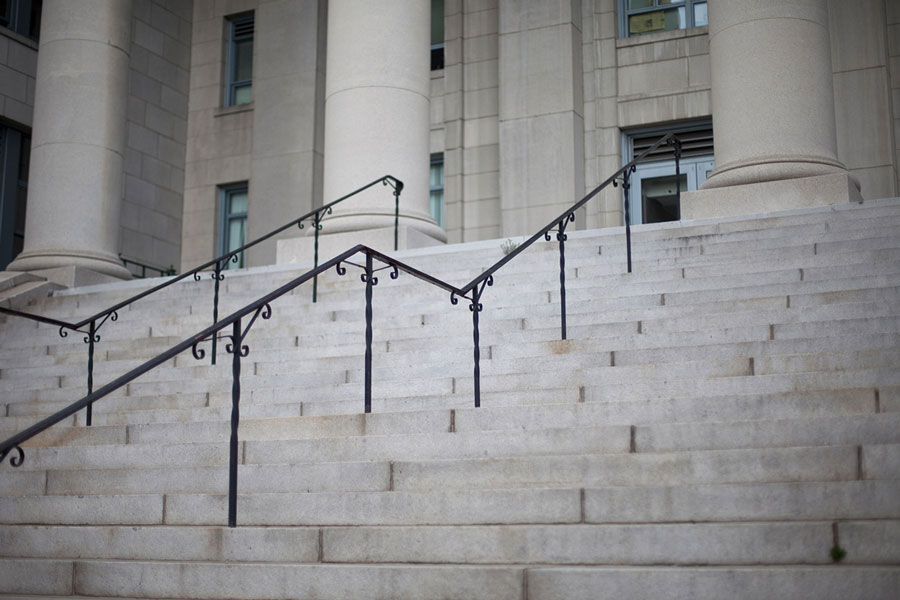 A federal panel has combined more than 160 lawsuits against makers of popular heartburn medicines into a multidistrict litigation (MDL) in New Jersey. MDLs allow several similar lawsuits to move more quickly and efficiently through the legal process.
The lawsuits claim Nexium, Prilosec, Prevacid and Protonix caused personal injuries or wrongful deaths after people took them. The medications are all part of a class of drugs called proton pump inhibitors (PPIs).
People filing the lawsuits claim they or a loved one suffered kidney injuries including chronic kidney disease (CKD), acute interstitial nephritis (AIN), end-stage renal disease or kidney failure after taking the medications.
The lawsuits demand compensation from companies that manufacture or market the drugs including AstraZeneca, Pfizer, Procter & Gamble, and Takeda. The lawsuits claim the companies failed to warn them of potential kidney damage caused by the medicines.
The drug makers, marketers and their products are:
AstraZeneca: Nexium, Prilosec
Proctor & Gamble: Prilosec OTC (over the counter version of Prilosec)
Takeda: Prevacid
Pfizer: Protonix, Nexium 24HR (over the counter version of Nexium)
The first PPI, Prilosec, received FDA approval in 1989, but warnings of potential kidney injuries from using the drugs were not included on labels until 2014.
Multiple Studies Link PPIs to Kidney Problems
The first report of a link between PPIs and acute interstitial nephritis was published in the American Journal of Medicine in 1992 — just three years after Prilosec became available. Multiple studies since then have shown an increased risk of kidney conditions among patients taking PPIs.
PPIs account for more than 100 million prescriptions every year in the U.S. and produce $14 billion in annual revenue worldwide for their manufacturers. As of early 2017, Nexium was estimated to be the 10th best-selling prescription drug of all time, accounting for more than $60 billion in sales since it came on the market in 2001.
Studies have found the drugs to be overprescribed and the FDA acknowledges people use over-the-counter versions more frequently than they should. Some estimates have found that only about 30 to 40 percent of the people taking PPIs actually need the drugs. The rest could see similar or better benefits from other medications or lifestyle changes.
MDL Approved After Spike in Cases
The U.S. Judicial Panel on Multidistrict Litigation (JPML) had rejected a similar bid to combine PPI lawsuits in February. At the time, plaintiffs asked to combine only 15 cases. The JPML said there was too much difference between the cases, believed the pretrial phase would be too "defendant-specific," and did not involve enough lawsuits against a broad enough number of companies to warrant consolidation into an MDL.
The panel reversed course after the number of cases "has increased significantly" since its February decision.
In addition to the 161 cases combined by the JPML's August order, another 34 lawsuits in other federal courts are expected to be included as so-called "tag-along" cases in the MDL. The panel also anticipated in its earlier ruling that the number of lawsuits could increase "by the hundreds if not thousands." An unspecified number of state lawsuits have also been filed over PPI injuries.
More than 60 of the lawsuits were originally filed in New Jersey federal court, more than any other district.
"The district is a relatively convenient venue, and enjoys the support of most plaintiffs, as well as the AstraZeneca, Pfizer, and P&G defendants," JPML chair Judge Sarah Vance wrote in the transfer order on the reason New Jersey was chosen as the location for the MDL.
Share This Page:
How can we improve this page?
Thank You for Your Feedback
We appreciate your feedback. One of our content team members will be in touch with you soon.
We appreciate your feedback. One of our content team members will be in touch with you soon.