Patients, U.S. Reps. Rally to Protect Consumers from Unsafe Medical Devices
Fact-Checked
Editors carefully fact-check all Drugwatch content for accuracy and quality.
Drugwatch has a stringent fact-checking process. It starts with our strict sourcing guidelines.
We only gather information from credible sources. This includes peer-reviewed medical journals, reputable media outlets, government reports, court records and interviews with qualified experts.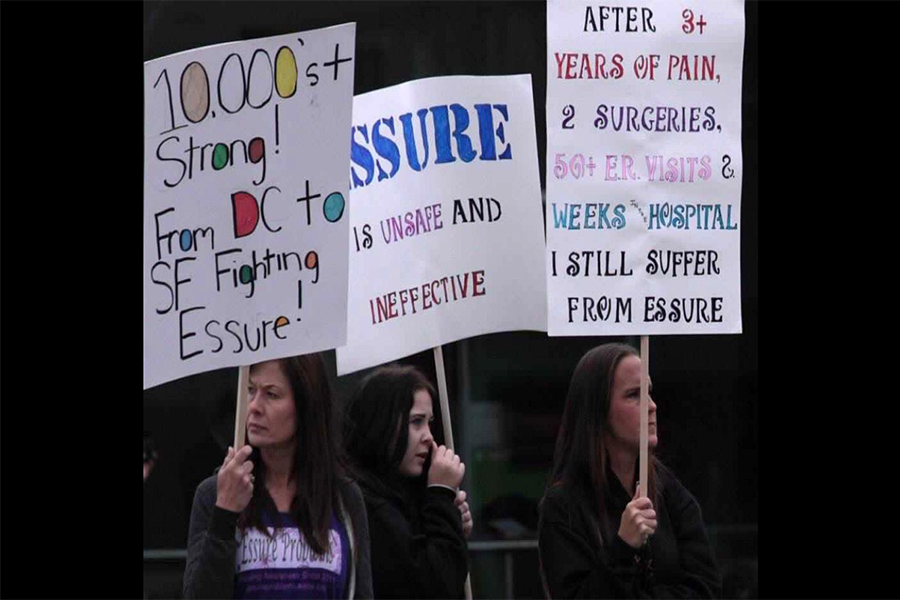 On Sept. 25, patients and members of Congress gathered in Washington, D.C. in support of the Medical Device Safety Act (MDSA) — a bipartisan bill that would give injured consumers the right to pursue legal action against manufacturers of Class III medical devices.
U.S. Rep. Brian Fitzpatrick, a Pennsylvania Republican, introduced the MDSA in the House on April 26, 2017. Three Democratic congresswomen — Rosa DeLauro of Connecticut, Louise Slaughter of New York and Jan Schakowsky of Illinois — are co-sponsors.
Currently, people harmed, killed or disabled by medical devices the U.S. Food and Drug Administration classifies as Class III cannot sue manufacturers for device injuries. Class III devices have the highest risk and include defibrillators, cardiac stents, pacemakers and some hip implants.
This is because of a 2008 U.S. Supreme Court ruling in a case called Riegel v. Medtronic that granted so-called "preemption" protection to makers of devices that undergo what's called premarket approval (PMA). Under PMA the FDA supposedly requires more clinical trials and studies for effectiveness and safety. This grants them liability protection.
But the PMA process isn't foolproof.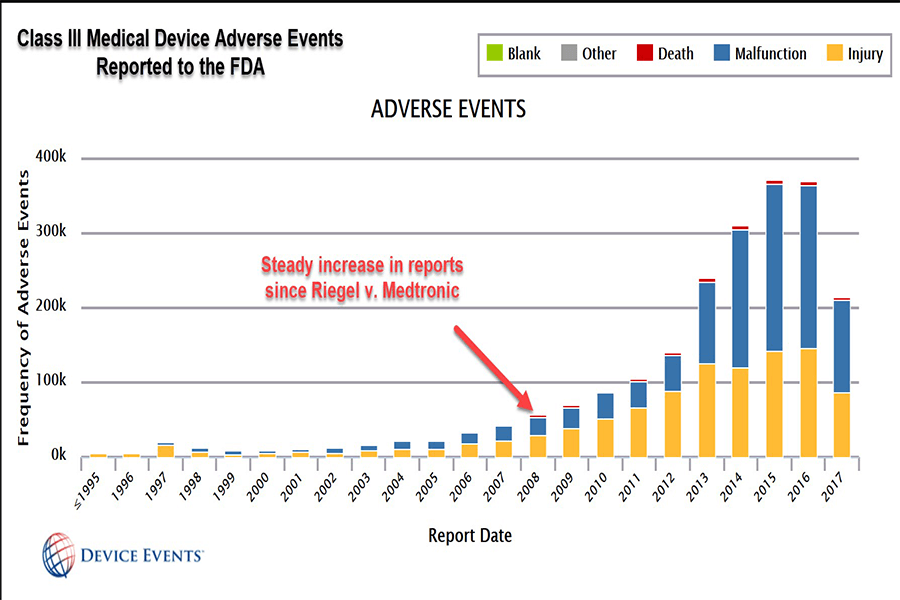 In fact, according to FDA data gathered by Device Events founder and CEO Madris Tomes, Class III devices have likely contributed to more than 82,000 injuries and 3,600 deaths in the first seven months of 2017 alone. She has provided data to a number of advocacy groups, including Drugwatch.
"We have reached a point where patients harmed by Class III devices have no recourse in a court of law because of Riegel v. Medtronic," she told Drugwatch.
People Harmed by Medical Devices Speak Out
Some of the most vocal supporters of the bill are patient advocate groups formed by women like Angie Firmalino, president of Advocating Safety in Healthcare E-Sisters (ASHES) — a non-profit dedicated to advocating for people injured by drugs or medical devices.
Patient advocates from ASHES have been storming Washington D.C. regularly, staging rallies and spreading awareness.
"ASHES started as a way to get Essure off the market, but more recently we are fighting to restore rights of all patients harmed by Class III devices like Essure," Firmalino told Drugwatch.
She and thousands of other women say Bayer's Essure contraceptive implant — a Class III device — caused them serious injuries including autoimmune problems, debilitating pain and nerve damage. The complications have been so severe that women required hysterectomies in their 20s and 30s. Some contemplated suicide.
Because of preemption, these women have no legal recourse.
"MDSA is important to patients and consumers because it restores their rights to litigation if they are injured, disabled or killed by a Class III medical device," Firmalino said. "Most patients don't even know what a Class III medical device is, let alone know it has federal preemption protection."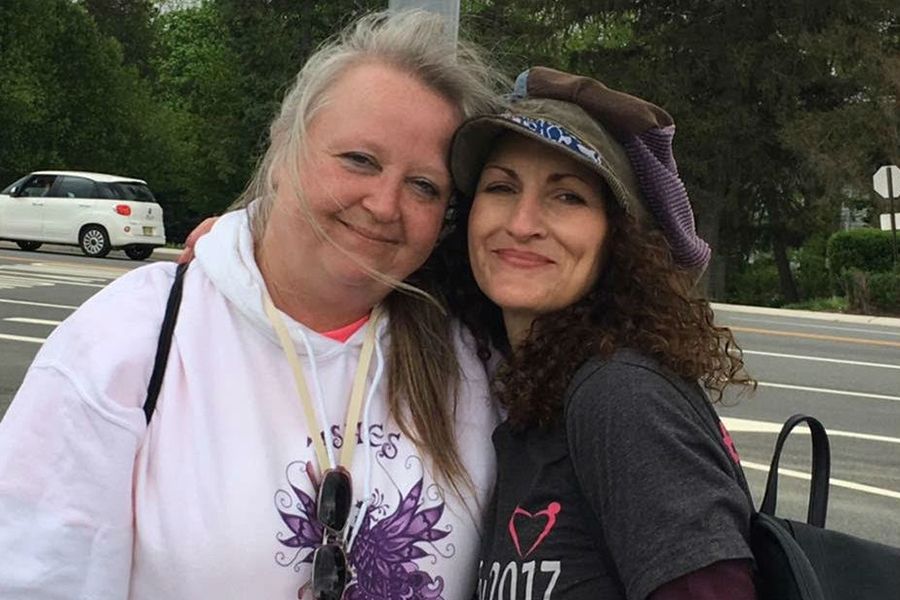 As of September 2017, Bayer has stopped selling Essure in all countries but the U.S. The company said the decision was purely financial and not related to safety issues, The New York Times reported.
Bill Would Hold Manufacturers Accountable
While devices like Essure have garnered a lot of attention, MDSA is not just about these implants. According to Tomes, the bill would improve medical-device safety for hundreds of devices, have a positive impact on the health care system and give patients their right to their day in court.
"This is taking a toll on our health care system and our care providers in that, when a patient may not sue the device company, the hospital or physician is sued," Tomes said. "The adversarial relationship exists because when the patients' bills mount and they cannot sue the device maker, they have to sue the doctor or hospital. This makes physicians very wary about reporting problems with devices."
More than 60,000 medical device reports (MDRs) come in each month, Tomes said. There is no way a physician or other health care provider can keep up with the reports.
Many physicians rely on medical device company representatives to provide accurate safety information, but fewer than 3 percent of MDRs reported to the FDA come from device reps, Tomes said. MDSA would hold device companies accountable for patient harms.
Device Industry Says Leaving Decision to a Jury is 'Not Prudent'
Not everyone is supportive of the proposed legislation.
Industry lobbying group Medical Device Manufacturers Association says that MDSA would put the opinion of a jury ahead of the opinion of experts in the field.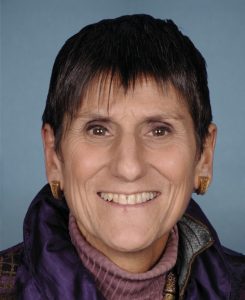 "The FDA represents the gold standard when it comes to providing safe and effective medical technologies for patients and providers," Mark Leahey, president and CEO of the Medical Device Manufacturers Association told Washington, D.C.-area TV station WJLA. "Replacing the expert opinions of scientists, physicians, engineers and the trained professionals at the FDA who have dedicated their careers to patient safety with the lay opinion of a jury is simply not prudent."
While industry cites FDA as the "gold standard," sponsors of the bill say the FDA too often fails in its mission to protect the public. Congresswoman DeLauro — who sits on a subcommittee responsible for funding the FDA — released a statement after the rally.
"Even after the FDA knows that these devices put people at risk, it simply will not take them off the market," DeLauro said. "That is why Congress must immediately pass the Medical Device Safety Act, to arm American families with the necessary tools to hold these companies accountable once and for all."
DeLauro Champions Bills for Patient Safety
Along with the Medical Device Safety Act, DeLauro co-sponsors the Medical Device Guardians Act, which would require physicians and hospitals to report adverse events linked to medical devices to the FDA.
"Currently, there is no requirement for individual expert practitioners to report problems they observe with medical devices," Dr. Hooman Noorchashm, a cardiologist and health advocate told Drugwatch about the Medical Device Guardians Act.
Noorchashm's wife, Dr. Amy Reed, died of uterine cancer spread by the power morcellator after she had a hysterectomy with the device.
"The morcellator disaster in women's health was based on exactly this failure of experts to report a deadly problem they knew existed," he said. "So, this bill codifies an existent ethical responsibility of physicians into law in order to protect patients."
While the MDSA resulted from medical devices that injured women such as Essure or breast implants, advocates say it benefits all patients.
"There are hundreds of high-risk devices on the market," Tomes said. "At least one of these devices will or has affected the lives of so many patients. It's not a women's health bill. It's a bill to ensure the patients get their day in court."
Share This Page:
How can we improve this page?
Thank You for Your Feedback
We appreciate your feedback. One of our content team members will be in touch with you soon.
We appreciate your feedback. One of our content team members will be in touch with you soon.