Endo, Auxilium, GSK to Settle Testosterone Lawsuits
Fact-Checked
Editors carefully fact-check all Drugwatch content for accuracy and quality.
Drugwatch has a stringent fact-checking process. It starts with our strict sourcing guidelines.
We only gather information from credible sources. This includes peer-reviewed medical journals, reputable media outlets, government reports, court records and interviews with qualified experts.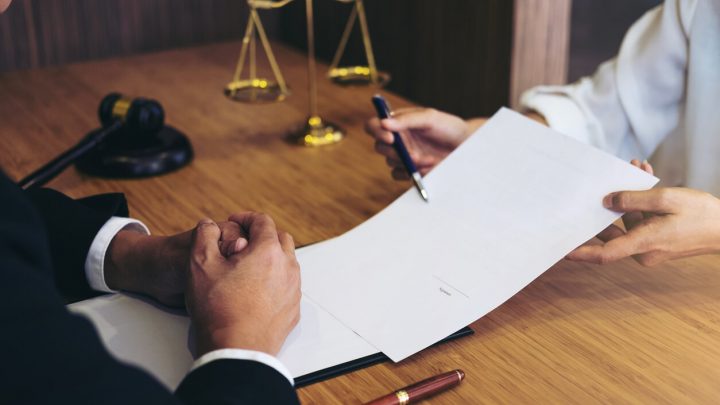 Endo International and its subsidiary Auxilium Pharmaceuticals have tentatively agreed to settle hundreds of lawsuits filed by men who say they were harmed by the companies' testosterone replacement therapy drugs.
GlaxoSmithKline also said it would settle, according to court records. GSK has an agreement to co-promote Auxilium's testosterone drug Testim.
Officials did not disclose details of the tentative settlements.
Heather Zoumas Lubeski, a spokeswoman for Endo and Auxilium, told Bloomberg, "The settlement will not involve any admission of wrongdoing or liability."
Lawsuits Target Aggressive Marketing of Testosterone
Testosterone lawsuits accuse drugmakers of aggressively marketing testosterone replacement therapy for symptoms that were the natural results of aging.
The U.S. Food and Drug Administration approved the drugs only for the treatment of a specific condition called hypogonadism.
The lawsuits say the drugs caused patients to suffer side effects, including strokes, heart attacks and other cardiovascular injuries.
Judge Suspends Testosterone Lawsuits for Settlement Negotiations
More than 500 cases in federal court name Endo as a defendant. Auxilium is named in more than 300 cases.
The judge presiding over the federal cases, Matthew F. Kennelly, issued an order Friday, Feb. 23, 2018, halting all proceedings involving the three companies. The 45-day suspension is to give the parties time to finalize a master settlement.
The lawsuits are consolidated in multidistrict litigation being heard in Chicago. Multidistrict litigation (MDL) is a means for the federal courts to organize large numbers of lawsuits involving similar issues and common defendants.
More Than 25,000 Federal Testosterone Cases
As of Feb. 15, 2018, a total of 6,444 lawsuits were pending in the testosterone replacement therapy MDL, according to court records.
Historically, more than 25,000 cases have been filed in the MDL. The courts created the testosterone MDL in June 2014.
Endo makes Testim, Foresta Gel, Delatestryl, Testopel, Aveed and Striant. According to company financial filings, all of the drugs have been the focus of lawsuits filed by people who say they were injured by them.
Men who filed lawsuits claim injuries such as pulmonary embolism, stroke and other cardiac injuries from using the drugs.
Endo won its first trial over Testim in November 2017. Federal jurors in Chicago decided that the company was not to blame for a heart attack suffered by plaintiff Steve Holtsclaw of Hampton, Tenn.
Holtsclaw used the drug from December 2013 to July 2014. He suffered a heart attack on July 3, 2014.
Eli Lilly Reaches Tentative Settlement Over Axiron
In December 2017, Eli Lilly entered into a tentative global settlement involving hundreds of lawsuits over its testosterone replacement drug Axiron. The terms of that settlement had not been disclosed as of Feb. 26, 2018.
On Feb. 6, 2018, Kennelly extended the suspension of proceedings involving these cases until March 31, 2018.
Eli Lilly wrote last week in its annual report to the Securities and Exchange Commission that nearly all of the 550 lawsuits involving Axiron are part of the MDL. A "small number" of cases are pending in state court.
The company says it has reached "an agreement on a settlement framework that provides for a comprehensive resolution of nearly all these personal injury claims alleging cardiovascular and related injuries from Axiron treatment. There can be no assurances, however, that a final settlement will be reached."
AbbVie Faces AndroGel Retrial
Two trials involving AbbVie's AndroGel ended in multimillion-dollar verdicts in favor of the men who filed lawsuits. The men blamed AndroGel for their heart attacks.
A judge later overturned one of those verdicts. A jury had awarded $150 million to Jesse Mitchell.
In that case, the jury ordered punitive damages against AbbVie over its deceptive marketing practices. But jurors also found that Mitchell was not harmed by taking AndroGel.
Kennelly issued an order on Feb. 24, 2018, in which he concluded the Mitchell case should have another trial. He scheduled the trial to start on March 7, 2018.
AbbVie is one of the largest makers of testosterone replacement therapy. It has not reached a global settlement of the more than 4,000 cases pending over AndroGel in the MDL.
Judge Dismisses 1,000 Lawsuits Over Pfizer's Depo-T
In January 2018, the 7th Circuit U.S. Court of Appeals upheld a 2015 ruling by Kennelly. That ruling dismissed more than 1,000 lawsuits against Pfizer over its drug Depo-T.
The issue involved claims by men that the drugmaker failed to warn them of the risks of taking Depo-T. The men brought their claims under product liability laws of the states in which they lived.
The appellate court agreed with Kennelly that the lawsuit claims were preempted by the FDA's approval of the warnings on the drug label. In other words, because the federal agency found the warnings adequate, state laws could not say they weren't.
The appellate judges remanded 40 of the cases to the district court. The appellate court told Kennelly to resolve issues over jurisdiction in those cases. On Feb. 26, 2018, Pfizer filed a motion asking Kennelly to dismiss those 40 cases.
Share This Page:
How can we improve this page?
Thank You for Your Feedback
We appreciate your feedback. One of our content team members will be in touch with you soon.
We appreciate your feedback. One of our content team members will be in touch with you soon.