Pharma Should Be Open About Money to Patient Groups
Fact-Checked
Editors carefully fact-check all Drugwatch content for accuracy and quality.
Drugwatch has a stringent fact-checking process. It starts with our strict sourcing guidelines.
We only gather information from credible sources. This includes peer-reviewed medical journals, reputable media outlets, government reports, court records and interviews with qualified experts.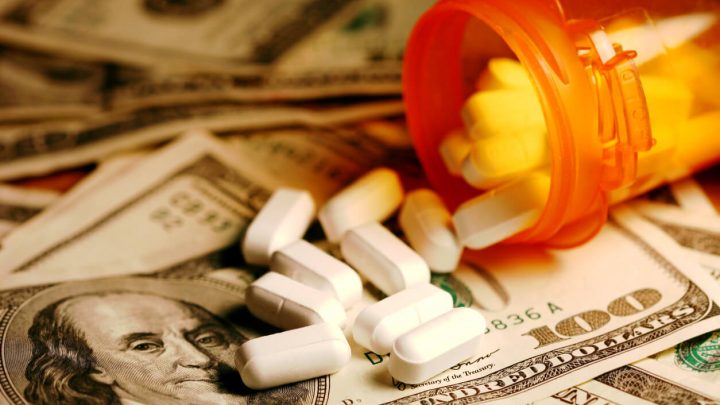 Big pharma is paying big money to groups with names like the U.S. Pain Foundation. These organizations say they're advocating for patients, but many don't disclose their funding sources. Such arrangements may cloud their intentions.
"Nearly all health advocacy groups accept funding from the pharmaceutical industry," according to a recent U.S. Senate Investigation report.
And often, the groups' activities help their benefactors at the expense of patients.
At least one Senator wants that to change. Sen. Claire McCaskill, D-Mo., is working on a fix, according to an aide.
The Senate investigation found that opioid manufacturers contributed about $10 million over a five-year period. That money went to leading patient advocacy organizations, affiliated doctors and professional societies. The U.S. Pain Foundation, for example, received nearly $3 million in that period.
In that time, many of the organizations fought policies and laws to address the growing addiction crisis. Not so coincidentally, those policies also aimed to lower the number of opioid prescriptions.
In other words, the advocacy groups that took money from Pharma opposed policies that would hurt Pharma's profits.
Patients' Voices Drowned Out
The recent Senate report used data gathered by an investigation led by McCaskill. Investigators requested that opioid manufacturers provide information about funding they gave to advocacy organizations.
The report also cited other research. The research included a recent study from PharmedOut, which is a project based at Georgetown University Medical Center. That study found that only a small number of nearly 8,000 health advocacy groups in the U.S. do not take pharmaceutical industry money.
Consequently, PharmedOut found, "[t]he voices of independent groups that truly represent patients and consumers are drowned out by the thousands of groups that take money from industry and push industry viewpoints."
Other studies have reached similar conclusions. One even found some groups reporting pressure to conform their positions to their financial supporters'.
PharmedOut compiled a list of organizations that do not take industry money.
The others, according to the Senate report, frequently don't disclose the extent of their financial relationship with Pharma.
So it's hard for consumers, lawmakers and regulators to know whether an organization truly speaks for consumers.
Longstanding Problem
This is nothing new. Back in 2009, Sen. Charles Grassley, R-Iowa, led another Congressional Investigation. The New York Times reported then that drugmakers made the majority of donations to the National Alliance on Mental Illness. That's about $23 million in donations between 2006 and 2008.
According to McCaskill's office the groups profiled in the new Senate report have no legal obligation to disclose their donors. As a result, each organization decides how much information it wants to make public.
The 14 groups include:
The Washington Legal Foundation
The American Geriatrics Society
The American Pain Society
The U.S. Pain Foundation
The National Pain Foundation
ACS Cancer Action Network.
"The financial relationships between these groups and opioid manufacturers should be clear to the general public," McCaskill said. "We passed a law ensuring the public had information on payments to doctors by pharmaceutical companies, and I can't imagine why the same shouldn't be done in this space."
Give Patients Power
Patient advocacy groups should advocate for patients. They should not be a cover for financial interests of Big Pharma. Using them that way is as cynical and dishonest as it gets.
The American public deserves to know whether organizations have financial conflicts of interest. If a group advocates for public policies, regulations and laws, it should disclose where it gets its money.
Lawmakers should also not be in the dark. Or be able to claim they didn't know.
For patients, knowledge is power.
It's time for Congress to give patients power.
Share This Page:
How can we improve this page?
Thank You for Your Feedback
We appreciate your feedback. One of our content team members will be in touch with you soon.
We appreciate your feedback. One of our content team members will be in touch with you soon.