CVS, Walgreens Offer New Shingles Vaccine Called Shingrix
Fact-Checked
Editors carefully fact-check all Drugwatch content for accuracy and quality.
Drugwatch has a stringent fact-checking process. It starts with our strict sourcing guidelines.
We only gather information from credible sources. This includes peer-reviewed medical journals, reputable media outlets, government reports, court records and interviews with qualified experts.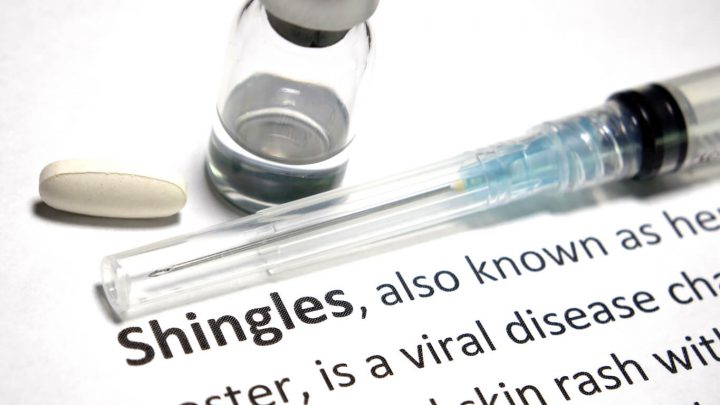 Major pharmacy chains have raced to make a new shingles vaccine available nationwide. The Centers for Disease Control and Prevention added Shingrix to its recommended vaccinations list in January. CVS said GlaxoSmithKline's vaccine is now available in all 9,800 of its stores. It's also for sale at 8,400 Walgreens and Duane Reade locations, their parent company says.
Shingles is a painful, blistery rash. It can last two to four weeks and cause nerve pain lasting months longer. Anyone who has had chickenpox can develop shingles later in life. About 99 percent of Americans 40 and older carry the chickenpox virus.
Their risk for shingles increase as they age.
The U.S. Food and Drug Administration approved Shingrix in October. It is only approved for adults 50 and older. The drug is almost twice as effective as the older Zostavax vaccine.
About one in three Americans will get shingles in their lifetime. But only about a third of Americans receive a shingles vaccine. Cost may be part of the reason so few get the shot. The Shingrix vaccine costs $280. Zostavax costs around $200. Federal law requires insurance plans to cover most costs for vaccines the CDC recommends.
Public health professionals believe insurance coverage and widespread availability can increase vaccination rates.
Shingrix Far More Effective than Previous Shingles Vaccine
Shingrix was 97 percent effective overall in clinical trials at reducing shingles cases. The older Zostavax vaccine reduced overall shingles incidence by 51 percent.
The shots are less effective as people age. But Shingrix still showed an improvement over the older vaccine. Shingrix was almost 90 percent effective for people 70 and older. Zostavax track record has been 67 percent for people 60 and older.
People receive Shingrix in two shots. They should get the second one between two and six months after the first. People who have had the older Zostavax shingles vaccine should wait at least eight weeks before getting a Shingrix shot.
What the CDC Says
The CDC recommends healthy adults 50 and older get the new Shingrix vaccine. The agency says even people have received Zostavax should get it. The CDC also recommends it for anyone who has had chickenpox or shingles in the past.
The agency warns that some people should not get Shingrix vaccinations. These include people who may be allergic to the vaccine or any of its components. People who test negative for the chickenpox virus should not get Shingrix. They should choose the chickenpox vaccine instead. People who currently have shingles should not get the vaccine. And the CDC recommends women who are pregnant or breastfeeding should wait to get it.
Shingrix side effects reported in clinical trials were minor. One in six people reported side effects that affected their regular activities. The CDC said the effects went away in two to three days. The most common side effect was a sore arm with mild to moderate pain. Other people reported tiredness, headache and some flu-like symptoms. Most side effects were in younger patients.
The CDC said patients could treat most side effects with over-the-counter drugs. The results came from a clinical trial of 15,000 patients given Shingrix on four continents.
Share This Page:
How can we improve this page?
Thank You for Your Feedback
We appreciate your feedback. One of our content team members will be in touch with you soon.
We appreciate your feedback. One of our content team members will be in touch with you soon.