Viberzi (eluxadoline) can cause serious side effects, including pancreatitis. Viberzi side effects can require hospitalization to treat. Some people died from side effects of Viberzi.
Less serious side effects of Viberzi can be more common. These include constipation, rash, fatigue, upper respiratory infections, and feelings of euphoria – intense excitement or joy – or feeling drunk.
While Viberzi has not been found to directly cause weight gain, constipation or IBS itself may result in feelings of fullness, bloating or weight gain due to water retention.
People who suffered pancreatitis while prescribed Viberzi are suing the drug's maker, Allergan. Viberzi lawsuits say Allergan failed to warn of this potential risk.
Viberzi and Pancreatitis
The U.S. Food and Drug Administration has received reports of pancreatitis in patients taking Viberzi. Pancreatitis happened even at the lowest dose.
Some of these cases were serious. Patients needed hospitalization. About half of the reported cases happened in patients without a gallbladder.
Viberzi and Pancreatitis
Patients without gallbladders are more likely to suffer from life-threatening pancreatitis after taking Viberzi.
One of these cases resulted in death. The patient experienced severe abdominal pain, nausea and vomiting. The symptoms started within one hour of taking a single dose of Viberzi, according to the report.
Doctors admitted the patient to the hospital. The patient died within three days of taking the first dose of Viberzi.
The FDA issued a safety announcement in 2017 about Viberzi. It advised patients without a gallbladder to avoid taking Viberzi. The federal agency warned that these individuals have an increased risk of developing pancreatitis.
What Is Pancreatitis?
Pancreatitis is swelling – or inflammation – of the pancreas. The pancreas is a large gland in the abdomen. It secretes digestive enzymes into the small intestine.
Pancreatitis happens when digestive enzymes start digesting the pancreas itself. The condition can be acute or chronic.
Symptoms of Pancreatitis
Viberzi users should call a doctor right away if they experience symptoms of pancreatitis.
Patients and their doctors reported the development of serious pancreatitis within a week of starting treatment with Viberzi. Some patients experienced symptoms after just one or two doses of the medicine
The main symptom of pancreatitis is severe pain in the upper abdomen. This pain may extend to the back as well. It can occur on its own or along with symptoms of nausea and vomiting.
Pancreatitis Symptoms
Severe pain in the upper abdomen is the main symptom of pancreatitis.
Other symptoms of pancreatitis include fever, diarrhea, rapid pulse, weight loss, and oily or discolored stools.
Diagnosing and Treating Pancreatitis
A doctor can diagnose pancreatitis with a physical exam, and lab and imaging tests. Patients diagnosed with pancreatitis may have to stay in the hospital.
If the problem does not heal or gets worse, it can cause permanent damage to the pancreas. In some cases, pancreatitis can lead to death.
Doctors may prescribe intravenous (IV) fluids, pain medicines and other medications to treat pancreatitis and its symptoms. Sometimes, complications may occur that need surgery.
A doctor may recommend a low-fat diet for patients after they leave the hospital. A doctor will likely tell patients to stop smoking and avoid drinking alcohol.
Viberzi and Sphincter of Oddi Spasm
Some Viberzi users who developed pancreatitis also suffered sphincter of Oddi spasm. One death occurred from sphincter of Oddi spasm, according to FDA data.
In that case, the patient experienced severe abdominal pain and vomiting. The symptoms started soon after taking the first dose of Viberzi, according to the report. The patient did not have a gallbladder.
Patients without a gallbladder are more likely to suffer from sphincter of Oddi spasm if they take Viberzi.
What Is Sphincter of Oddi Spasm?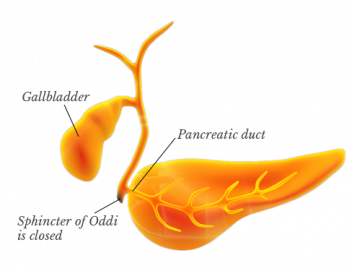 Sphincter of Oddi spasm occurs when the sphincter of Oddi is unable to contract and relax normally.
The sphincter of Oddi is a muscle that coats the end of the common bile duct and pancreatic duct – or biliary ducts. It automatically relaxes during a meal to allow the juices from both ducts to flow into the small intestine.
When the muscle doesn't relax normally, it can cause an obstruction in the usual flow of bile. This can lead to pain in the biliary ducts. It can also cause pancreatitis.
Symptoms of Sphincter of Oddi Spasm
Pain can be a symptom of sphincter of Oddi spasm. So can elevations of liver and pancreatic enzymes.
Patients should call a doctor right away if they have elevated levels and sudden, severe pain. This is especially true if the pain occurs in the upper abdomen either on the right side or below the ribs.
The pain may radiate to the back or shoulder. It is usually steady and can get worse with eating particularly fatty foods.
Treatment of Sphincter of Oddi Spasm
A low-fat diet is part of treating sphincter of Oddi spasm. Doctors may prescribe medications to stop spasms and reduce pain. Endoscopic injection of Botox has also been found to be effective.
Some people suffering from the condition may need hospitalization. Some may need surgery.
People who suffer sphincter Oddi spasm need treatment whether or not they develop pancreatitis.
Viberzi and Weight Gain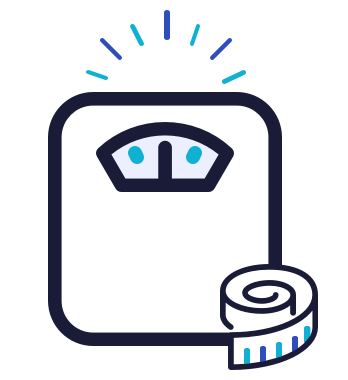 Weight gain is not listed as a side effect of Viberzi in the drug's label.
But constipation and abdominal upset – both common side effects of Viberzi — may lead to bloating, discomfort and even the addition of a few extra pounds.
The body has difficulty digesting food when the bowels retain water and gas. Bloating and water weight can make the stomach appear swollen and contribute to weight gain.
Irritable bowel syndrome itself can cause similar effects. One study suggests that IBS can affect hormone levels in the digestive tract. This can make it hard for a person to manage their weight.
Common Side Effects of Viberzi (Eluxadoline)
Constipation, nausea or stomach pain are the most common side effects of Viberzi.
The drug's safety information advises patients to stop taking Viberzi and tell their doctor if constipation lasts for more than four days.
Side effects of Viberzi include
Constipation
Nausea
Stomach pain
Upper respiratory tract infection
Sinus infection
Bronchitis
Dizziness
Gas
Itching
Fatigue (low energy)
Rash
Bloating
Throat irritation
Vomiting
Stomach flu (viral gastroenteritis)
Patients who experience signs or symptoms of an allergic reaction to Viberzi should seek emergency medical attention.
Symptoms of Viberzi allergic reaction include
Hives
Difficulty breathing or shortness of breath
Swelling of the face, lips, tongue or throat