Methylphenidate Interactions
Methylphenidate interacts with many common drugs, including vasopressors (medications that raise blood pressure), blood thinners, anti-seizure drugs and SSRI antidepressants. Avoid taking methylphenidate with MAOIs. People with heart disease, motor tics, Tourette syndrome, severe anxiety or hypertension should not take methylphenidate.
How Methylphenidate Interacts with Common Drugs
Methylphenidate interacts with vasopressors, blood thinners, antipsychotics, anti-seizure medications and SSRI or tricyclic antidepressants. Avoid combining methylphenidate with any of these drugs unless directed to do so by your doctor.
Methylphenidate, known by the brand names Ritalin and Concerta, also interacts with MAOIs like selegiline and isocarboxazid. You should never take methylphenidate with these medications unless you have stopped those other drugs for at least 14 days.
Vasopressors
Vasopressors make your blood vessels constrict, raising your blood pressure. Common vasopressors are vasopressin, phenylephrine, epinephrine and dopamine.
Because methylphenidate can also raise your blood pressure, taking it along with vasopressors can cause your blood pressure to spike too high. Therefore, combining methylphenidate with vasopressors puts you at risk of cardiac events such as heart attack and stroke.
Levothyroxine
Levothyroxine may enhance the effects of methylphenidate, which may result in an increased risk in patients with existing or unknown coronary artery disease.
Seizure Medications
Methylphenidate also alters your body's ability to process some anti-seizure medications, including primidone, phenytoin and phenobarbital. It can cause those drugs to accumulate in your system, increasing your risk of unwanted side effects such as dizziness and fatigue.
If you take an anti-seizure drug with methylphenidate, your doctor may lower the dosage of the seizure drug. And if you stop taking methylphenidate, you'll need to increase the dosage of your anti-seizure medication.
SSRI Antidepressants
Methylphenidate reduces your ability to process SSRI antidepressants, amplifying their effects and unwanted side effects. Taking methylphenidate with SSRIs also raises the risk of developing serotonin syndrome by raising serotonin levels.
SSRI antidepressants can heighten the effects of methylphenidate, leading to side effects like anxiety, agitation, paranoia and heart problems.
If you take an SSRI antidepressant and methylphenidate, your doctor may need to reduce the dose of one or both drugs. Give your doctor a list of any medications or supplements you take before you start methylphenidate.
MAOI Antidepressants
Taking monoamine oxidase inhibitors, or MAOIs, with methylphenidate can cause a sudden increase in blood pressure. Complications from such a spike include stroke, heart attack, pulmonary edema and liver failure. Sometimes these complications can be fatal.
Common MAOIs are isocarboxazid, phenelzine, selegiline and hydracarbazine. Don't take methylphenidate if you've taken any of these drugs within the past 14 days.
Antipsychotics
Atypical antipsychotic medications like risperidone, haloperidol and aripiprazole have side effects similar to methylphenidate. Taking these antipsychotics while also taking methylphenidate raises the risk of movement-related side effects such as restlessness, uncontrollable muscle movements and muscle stiffness.
Lowering your dose of either medication sometimes resolves these side effects. However, it may take a bit of trial and error for your doctor to find the right dosages.
Serious Methylphenidate Drug Interactions
When someone taking methylphenidate is given anesthetic medication during surgery, they risk sudden heart rate and blood pressure increases. This can complicate procedures and may lead to death. Therefore, people who take methylphenidate should not take a dose on the day of surgery.
Research shows that people taking methylphenidate with centrally acting alpha-2 agonists, such as clonidine, experienced serious adverse health effects, including death. Scientists are not sure why this combination of drugs is so harmful, but it is thought that methylphenidate may enhance the effects clonidine.
Symptoms of Serious Methylphenidate Interactions
Rapid heartbeat is the most obvious symptom of a serious methylphenidate interaction. It's also the most common methylphenidate side effect when taking the drug by itself.
There are a few differences between methylphenidate and Adderall, another stimulant medication used to treat ADHD. Methylphenidate takes effect more quickly than Adderall, reaching peak effectiveness around two hours after ingestion. However, Adderall lasts longer. While people usually take methylphenidate two to three times a day, the extended-release version of Adderall only needs to be taken once a day.
If you take alpha-2 agonists, you may need a lower dose of Adderall as with methylphenidate Also similarly to methylphenidate, you can't take Adderall if you need anesthetics for surgery.
Does Alcohol Interact With Methylphenidate?
Methylphenidate disguises alcohol's effects, making it difficult to judge whether you have consumed too much alcohol. As a result, people may not realize that they have impaired judgment or are developing alcohol poisoning from overconsumption.
Ingesting or smoking cannabis may slightly reduce methylphenidate's effectiveness. Conversely, ingesting ethanol may amplify the effects of the drug. Therefore, people taking methylphenidate should avoid both substances.
Methylphenidate Contraindications
Methylphenidate does not work for everyone because it can interfere with some existing health conditions. In those situations, people may treat their ADHD with other drugs, such as Adderall or alpha-2 agonists.
You Should Not Take Methylphenidate if You Have:
Glaucoma: Methylphenidate increases eye pressure and may make glaucoma worse.
Heart Disease, Heart Failure or Heart Arrhythmia: Methylphenidate could increase the risk of heart attacks and sudden cardiac death.
Hypersensitivity: People with a history of powerful reactions to methylphenidate should not take it again.
Motor Tics. Methylphenidate may make motor tics significantly worse.
Severe Anxiety or Agitation: Methylphenidate may make these problems worse.
Severe Hypertension: Methylphenidate may raise existing high blood pressure, increasing the risk of a heart attack and stroke.
Tourette Syndrome: Methylphenidate may make Tourette syndrome harder to control. For someone with a family history of Tourette syndrome, taking methylphenidate may prompt the onset of the condition.
People with bipolar disorder can take methylphenidate if a doctor monitors them for symptoms of mania. If you develop any symptoms of mania while taking the medication, call for medical help immediately.
Advertisement
Professional Therapy, Done Online
A licensed therapist with BetterHelp can provide professional support and guidance, on your schedule. Sign up and get matched in as little as 48 hours.
Get Started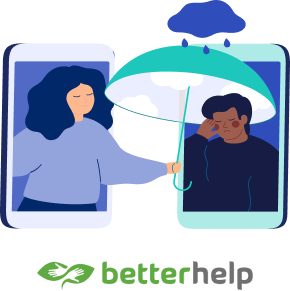 Please seek the advice of a medical professional before making health care decisions.
Share This Page:
How can we improve this page?
Thank You for Your Feedback
We appreciate your feedback. One of our content team members will be in touch with you soon.
We appreciate your feedback. One of our content team members will be in touch with you soon.
Who Am I Calling?
Calling this number connects you with a Drugwatch representative. We will direct you to one of our trusted legal partners for a free case review.
Drugwatch's trusted legal partners support the organization's mission to keep people safe from dangerous drugs and medical devices. For more information, visit our partners page.