Strattera
Strattera is the brand name for atomoxetine hydrochloride, a medication primarily used to treat attention-deficit/hyperactivity disorder. It decreases ADHD symptoms such as impulsiveness and hyperactivity and increases focus in adults and children. Strattera may cause serious side effects.
What Is Strattera?
Strattera, known generically as atomoxetine hydrochloride, is a nonstimulant ADHD medication, unlike stimulants such as Ritalin and Adderall. Doctors prescribe Strattera for adults and children over the age of 6 in specific circumstances as an alternative treatment option to Adderall and other drugs.
Strattera is a selective norepinephrine reuptake inhibitor. While SNRIs are a class of drugs prescribed primarily to treat depression, Strattera is also used to treat conditions other than ADHD that are considered "off label."
Researchers believe Strattera blocks the brain from absorbing serotonin and norepinephrine, two neurotransmitters in the brain. Norepinephrine helps increase attention span and decrease impulsive behaviors and hyperactivity.
Uses of Strattera
Strattera has U.S. Food and Drug Administration approval for attention-deficit/hyperactivity disorder in adults and children over 6 years of age. Additional Strattera drug information indicates it can take four to six weeks to work and may be most effective after six months of use.
Strattera is one of many drugs used to treat ADHD, which is an integral part of a total treatment plan for ADHD. Medical professionals recommend Strattera as an integral part of a total treatment program for ADHD. Additional recommendations for the treatment of ADHD include psychological therapy, social support and education.
Strattera is also used "off-label" to treat orthostatic hypotension, also known as postural hypotension. This form of low blood pressure can lead to dizziness or fainting when someone stands or sits after lying down. People with this condition have improved after one month of taking the medication.
Advertisement
Real Therapy, Done Online
BetterHelp offers flexible scheduling so you can make time for therapy in between meetings, classes, child care, and more. Get 20% off your first month.
Get Started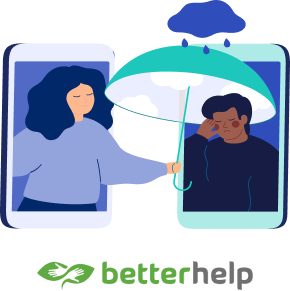 Strattera Side Effects
In clinical trials for Strattera, some participants experienced adverse side effects. The most common side effects in children and adolescents in clinical trials were:
Headache (27%)
Upper abdominal pain (20%)
Decreased appetite (14%)
Vomiting (11%)
Cough (11%)
Irritability (8%)
Drowsiness (7%)
Decreased appetite is a main side effect reported in all clinical trials, with 14% of children and adolescents and 10% of adults reporting it.
The most common side effects in adults in clinical trials were:
Dry mouth (21%)
Headache (17%)
Insomnia (16%)
Nausea (12%)
Decreased appetite (10%)
Constipation (10%)
Urinary issues (8%)
Although these are the common side effects, this is not a complete list. Speak to your doctor about other side effects.
Strattera Risks & Complications
Rare but severe side effects revealed in clinical trials included a greater risk of suicidal ideation in children, adolescents and teens taking Strattera. The manufacturer carrying out the clinical trials found that the average risk of suicidal ideation in people taking Strattera was 0.4% (five out of 1,357 people).
There was one suicide attempt among approximately 2,200 people treated with Strattera in the trials. No suicides occurred. All events happened in children 12 years of age or younger, and all happened during the first month of treatment.
Other rare but serious adverse side effects include:
Allergic Reactions: Angioneurotic edema (swelling under the skin), urticaria (hives) and rash have been reported.
Liver Injury: Since going to market, acute liver injury has occurred within three to 12 weeks of some patients starting Strattera. Experts believe these incidents may be underreported.
Psychotic or Manic Symptoms: Hallucinations, delusional thinking or mania may occur in children with no previous history of these conditions. Only 0.2% of participants in clinical trials experienced them.
Raynaud's Phenomenon: This vascular disease, which leads to numbness and decreased blood flow to fingers, turning them blue, white or red, has been reported.
Seizures: In trials, 0.1% of adults and 0.2% of children ages 6 to 12 reported seizures. Since the medication went to market, seizures have been reported in people with no previous history, though some studies did not find an increased seizure risk with atomoxetine therapy.
Suicidal Ideation: Clinical trials revealed a greater risk of suicidal ideation, with 0.4% of participants experiencing this risk. Experts urge monitoring for suicidal thoughts or unusual changes in behavior.
Talk to your doctor if you or your child experience any serious side effects, including difficulty urinating, fainting, numbness, tingling, an unusually fast or irregular heartbeat or suicidal thoughts. In an emergency, call 988 to speak to counselors via the National Suicide Prevention Lifeline. Chat or text options are also available.
Who Should Not Take Strattera?
Some people may be at a greater risk of adverse effects from Strattera and should not take the drug. Strattera is contraindicated for people with liver or kidney problems, diabetes, a history of heart disease or seizures and people who take certain medications.
Strattera is not recommended for people who have:
Heart Abnormalities: Children or adolescents with serious structural cardiac abnormalities, cardiomyopathy, serious heart rhythm abnormalities or other serious heart problems should not take Strattera. Sudden deaths, stroke and myocardial infarction have also been reported in adults taking atomoxetine.
Hypertension: If you have hypertension, tachycardia or cardiovascular disease, you should use caution when taking Strattera. Measure your pulse and blood pressure regularly because the medication can cause both to rise.
MAOIs: If you take monoamine oxidase inhibitors antidepressants, you should not take Strattera until two weeks after you have discontinued them. Atomoxetine can interact with MAOIs and cause coma, fever or fatal reactions.
Narrow Angle Glaucoma: Strattera is linked to an increased risk of mydriasis, an unusual dilation, or widening, of the pupils.
Pregnancy: Drugmakers say women should not take Strattera during pregnancy unless its benefits justify potential risks to the unborn baby. This also applies to breastfeeding.
If you have a child with bipolar disorder or if you have a family history of bipolar disorder, mania, depression or suicide, tell your doctor before taking Strattera or giving it to your child. Also ask your doctor about comorbid depressive symptoms, such as anxiety or panic attacks.
Always advise your doctor of your medical history, including the medications you take, before you take Strattera. Your other medications may affect the dosage of Strattera your doctor prescribes.
How Effective Is Strattera?
Strattera may work for people who cannot tolerate stimulants, those who did not find stimulants beneficial or for people who have substance use disorders. Studies show that stimulant medications such as Adderall and Ritalin are more effective than Strattera for treating ADHD.
Atomoxetine has an increased effect over time in adults. You may need to take Strattera for four weeks before experiencing positive effects. In one research study, although Strattera reduced hyperactive symptoms and inattention in adults, 40% of participants reported significant ADHD symptoms.
Formulations & Dosages
You may take Strattera with or without food, and you swallow whole capsules. Your doctor may recommend that you take the medication in two doses – one in the morning and one in the evening.
| Body Weight | Initial Daily Dose | Target Total Daily Dose | Maximum Total Daily Dose |
| --- | --- | --- | --- |
| Children and adolescents up to 70 kg | 0.5 mg/kg | 1.2 mg/kg | 1.4 mg/kg |
| Children and adolescents over 70 kg and adults | 40 mg | 80 mg | 100 mg |
Many doctors determine the correct dose of Strattera using titration, which measures benefits against side effects. Patients start the medication at a low dose and then the dose is raised after several days until they get the maximum benefits with the least side effects. The safety of single doses over 120 mg and total daily doses above 150 mg have not been evaluated.
Advertisement
Professional Therapy, Done Online
A licensed therapist with BetterHelp can provide professional support and guidance, on your schedule. Sign up and get matched in as little as 48 hours.
Get Started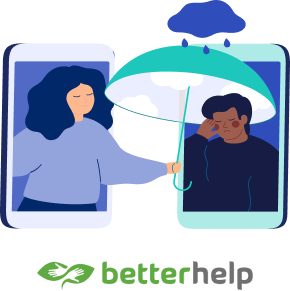 Please seek the advice of a medical professional before making health care decisions.
Share This Page:
How can we improve this page?
Thank You for Your Feedback
We appreciate your feedback. One of our content team members will be in touch with you soon.
We appreciate your feedback. One of our content team members will be in touch with you soon.
Who Am I Calling?
Calling this number connects you with a Drugwatch representative. We will direct you to one of our trusted legal partners for a free case review.
Drugwatch's trusted legal partners support the organization's mission to keep people safe from dangerous drugs and medical devices. For more information, visit our partners page.