Hip Replacement Recovery
Hip replacement recovery time varies from person to person. Most patients can walk with assistance the same day as surgery or the day after. They usually resume routine activities between 10 and 12 weeks after hip surgery. Full hip replacement recovery takes 6 to 12 months, but replacements can last 20 years.
Carefully following your surgeon's instructions, eating a healthy diet, practicing physical and occupational therapy exercises and watching for signs of infection or other complications can improve your chances for a successful hip replacement recovery.
What to Expect During Recovery from Hip Replacement Surgery
Every person who receives hip replacement surgery will need a different amount of time for recovery, but most people will fully recover within a matter of a few months to a year. That can still seem like a long process; you need to be patient and not push yourself too fast. At the same time, exercise is important to strengthen muscle, improve balance and help with blood circulation.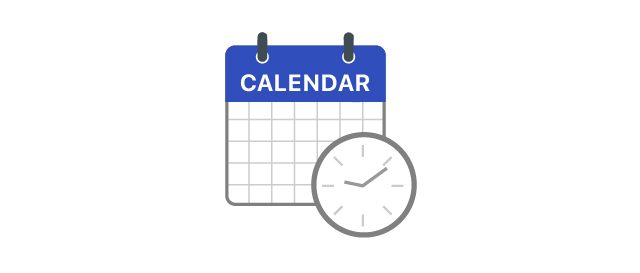 Hip Replacement Recovery Timeline
DAY OF SURGERY

You'll check in to the hospital several hours before surgery. The operation itself will take 2 to 3 hours. It will take approximately two more hours to recover from anesthesia after surgery. Expect a liquid diet for the rest of the day. You will also receive different intravenous medications to prevent pain, blood clots and infection.

1 TO 2 DAYS FOLLOWING SURGERY

You will need help to get out of bed, but you should be able to move around with a walker or crutches. You should take it slow but you will need to keep moving for about 20 to 30 minutes at a time. This will keep your muscles strong and promote circulation to prevent blood clots.

Physical therapists will show you how to move to cause the least amount of pain. But certain movements may not be possible for several more weeks.

You'll likely return to a normal diet the day following surgery and the hospital will switch you to oral pain medication.

3 TO 4 DAYS FOLLOWING SURGERY

You may be able to walk to the bathroom without help by the third day. You'll still feel pain, but it should be manageable. Most people can leave the hospital by the third or fourth day if they have had no complications. You will need someone to drive you home and stay with you for several days or up to a few weeks.

4 TO 10 DAYS FOLLOWING SURGERY

This time is critical for you to prevent infection. You will have to follow your doctor's instructions for taking care of the incision. Let your doctor know immediately at the first sign of infection: redness, fever or oozing from the incision.

You have to keep the incision dry during this time. You will not be able to shower or bathe until the surgical staples are removed. You will have to rely on sponge baths to keep the incision clean.

Moving about as much as possible and sticking with your physical therapy exercises will prevent stiffness, improve circulation and speed your recovery.

10 TO 14 DAYS FOLLOWING SURGERY

The doctor will remove the staples from your surgery during this time. You will be able to resume showers or baths once that happens. You will also be able to start walking without a cane or walker once the staples are out.

3 TO 6 WEEKS FOLLOWING SURGERY

You may be able to resume light activities and not need your crutches or walker during this time. Your doctor may also clear you to start driving again, so long as you are not taking any pain medication.

You may be able to resume having sex at about 6 weeks, but check with your doctor first. Generally, if you still need a walker or cane, you may have strength or balance problems that could make sex risky.

10 WEEKS TO 1 YEAR FOLLOWING SURGERY

Most people are usually able to return to normal activities within 10 to 12 weeks. But full recovery may take 6 to 12 months. Pain usually goes away during this time, but some people may continue to feel some pain beyond the first year.

Most hip replacements last for 20 years. However, a fraction of implants will fail sooner than that. You should watch for signs of loosening, instability, infection or new pain. These can be signs that the implant is failing or wearing out and that you may need

hip revision surgery

.
Plan Ahead for Recovery
Hip replacement recovery can be easier if you plan ahead in the weeks before the surgery. You won't be able to do a lot of normal activities on your own for several weeks.
Patients should ask someone to help them during the first few weeks after they leave the hospital. If no one is available, a social worker or other form of assistance may be necessary.
Patients should organize their home so they have a comfortable place to spend their time.
Ways to prepare your home for after surgery include:
Attaching safety bars to a shower
Putting a chair in the shower
Raising the toilet
Getting a device to help reach far-away objects
Getting tools like long-handled shoe horns and leg lifters to avoid bending
Creating clear walkways through the house
Overweight patients should consider losing weight to decrease stress on the hip after surgery. Patients should take care of any dental work prior to undergoing hip replacement. Bacteria can enter the blood during dental procedures and cause infection in the hip after surgery.
Recovery Immediately After Surgery
Patients have to spend a few days after surgery in the hospital. During this time, patients adjust to their new hip and learn exercises to help with their recovery.
Some health providers put a pillow or other device between the legs of patients to protect the hip during the first day after surgery. They also provide pain relievers, such as opioids and nonsteroidal anti-inflammatory drugs, to relieve immediate pain after surgery.
Doctors may ask their patients to use a spirometer, a device that helps them take deep breaths, to prevent pneumonia. Basic physical therapy, such as walking with a walker, usually begins within one day of surgery. Patients also learn strengthening exercises before being discharged from the hospital.
Recuperating at Home
After leaving the hospital, patients can begin performing light activity in the home to increase mobility. Most patients receive a walking program that gradually increases daily activity and a physical therapy routine composed of simple exercises.
People who have hip surgery may have a weak appetite, but they should eat a balanced diet to improve tissue recovery. They should also take care of the incision point until stitches are removed.
Home is where most of the recovery time is spent. There are several steps patients can take to avoid common complications during this time. It is important to avoid falls and other injuries to the hip, so patients should use canes, crutches or walkers when necessary. They should also avoid stairs and other steep inclines during the first months after surgery.
To avoid infection, patients should talk to their doctor about taking antibiotics before dental operations. They should also take medications as prescribed to avoid blood clots. Special attention should be paid to sitting, sleeping and bending to avoid dislocating the hip.
Lawsuit Information
Rare, serious complications may occur after hip replacement surgery. If you experience metallosis, pain or dislocation, you may be able to file a lawsuit. Learn more.
Complications to Watch for Following Surgery
Hip replacement surgery is one of the most widely performed and successful joint operations in the U.S. But any surgery has the potential for complications.
When to Call Your Doctor After Hip Replacement
Bad smell or drainage from the incision
Chills or shaking
Fever of 100.4 degrees or higher
Hip pain gets worse
Pain, swelling, tenderness or redness in your calf — it could be blood clots
Swelling or redness around the incision gets worse
You should call 911 immediately if you experience chest pain or shortness of breath following hip replacement surgery.
"Ideally, we're looking to get patients back to work after a joint replacement within a matter of weeks to a couple of months," Dr. H. John Cooper, a board certified orthopedic surgeon, told Drugwatch.
That's if everything goes on schedule. Hip replacement complications are extremely rare, about 1 percent of cases according to Cooper, but they can delay your recovery time.
"It can be doubled, it can be tripled, it can be a couple of years in extreme cases," he said.
Following your doctor's instructions for taking care of your incision to prevent infection and knowing the signs of other complications can improve your chances of avoiding complications.
Less than 2 percent of patients experience serious hip replacement complications, such as joint infection, according to the American Academy of Orthopaedic Surgeons.
A 2014 review of research on hip replacements concluded that improved surgical safety and better post-operative care have resulted in a reduced mortality risk after total hip replacement surgery. Mortality during the 90-day period after surgery dropped from 0.56 percent in 2003 to 0.29 percent in 2011, according to the review published in Bone and Joint Research.
Pain After Hip Surgery
People undergo hip replacements in large part to reduce the amount of pain they feel in their hip. Most people report substantial reductions in pain following replacement surgery, and most pain resulting from surgery is manageable within the first few days after the operation.
But some patients will still experience some degree of pain for months after the operation.
Pain related to hip surgery can be caused by problems with the implant, changes to the hip or thigh bones, or injuries to nerves or soft tissue around the surgical site.
If pain returns or worsens in the weeks and months following surgery, it can be a sign of serious complications and you should let your doctor know. In extremely rare cases, chronic pain can only be treated with revision surgery to replace the implant.
Please seek the advice of a medical professional before making health care decisions.
Share This Page:
How can we improve this page?
Thank You for Your Feedback
We appreciate your feedback. One of our content team members will be in touch with you soon.
We appreciate your feedback. One of our content team members will be in touch with you soon.
Who Am I Calling?
Calling this number connects you with a Drugwatch representative. We will direct you to one of our trusted legal partners for a free case review.
Drugwatch's trusted legal partners support the organization's mission to keep people safe from dangerous drugs and medical devices. For more information, visit our partners page.