Woman's Death Focus of 2nd Xarelto Trial
Fact-Checked
Editors carefully fact-check all Drugwatch content for accuracy and quality.
Drugwatch has a stringent fact-checking process. It starts with our strict sourcing guidelines.
We only gather information from credible sources. This includes peer-reviewed medical journals, reputable media outlets, government reports, court records and interviews with qualified experts.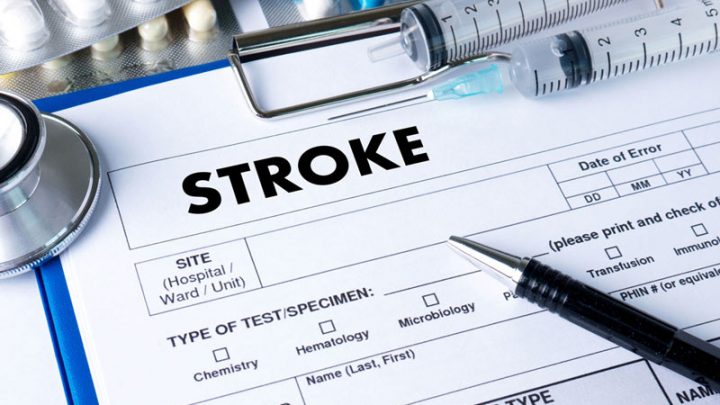 A month after drugmakers Johnson & Johnson and Bayer prevailed in the first trial over allegations of harm caused by the blood thinner Xarelto, the second bellwether case has gone to trial in New Orleans.
This time, the family of a woman who died about a year after she started taking the drug for atrial fibrillation is accusing the drugmakers of responsibility for her fatal hemorrhagic stroke.
Sharyn Orr, of Louisiana, died in May 2015 at the age of 67 after being in a coma for 10 days.
The family's lawyers say her death was "completely avoidable."
The lawsuit was brought by her widower, Joseph Orr Jr., and their children, Joseph Orr III, Kelli Orr Walker, and Kim Orr Deagano.
The drugmakers' lawyers say Xarelto (rivaroxaban) didn't cause Orr's death.
A spokesman for Bayer told the website Fierce Pharma, "The health and safety of our patients is Bayer's top priority…Real world experience with 28 million patients in over 130 countries continues to confirm the favorable benefit-risk profile of Xarelto for patients who have a high risk of life threatening blood clots that may cause strokes and other serious medical complications."
The spokesman added that the company stands behind the safety and efficacy of the drug.
Plaintiffs Say Xarelto Caused Harm
The plaintiffs allege, however, that the drug caused the very problem that it was supposed to prevent, and had Orr known there were safer alternatives, she would not have taken Xarelto.
Coincidentally, just before the trial began, a new study was published in the Journal of the American College of Cardiology that says atrial fibrillation patients would benefit if anticoagulant drugs like Xarelto were prescribed more often to prevent a stroke.
Xarelto was the highest revenue generator for Bayer in 2016, bringing in $3.2 billion, and was the third highest for Johnson & Johnson where it generated $2.5 billion in sales.
The pharmaceutical giants advertise Xarelto as a safer alternative to warfarin. But when bleeding occurs as a side effect, there is no antidote. When bleeding occurs with warfarin use, doctors can use a vitamin K antidote, or another option, to stop it.
The drugmakers are facing more than 18,000 lawsuits from patients who claim they were injured from taking Xarelto. The suits are consolidated in multidistrict litigation in federal court in Louisiana.
The first bellwether trial ended in early May with a verdict in favor of the drug companies. The plaintiff, Joseph Boudreaux, 75, suffered gastrointestinal bleeding less than a month after being prescribed Xarelto for atrial fibrillation, an irregular heartbeat that causes poor blood flow. Boudreaux was hospitalized in intensive care and needed several blood transfusions and multiple heart procedures.
Boudreaux took the drug to reduce his chances of stroke.
In a statement at the conclusion of the Boudreaux trial, Bayer said that the verdict "affirms both the safety and efficacy of Xarelto, and that its FDA-approved label contains accurate, science-based information on the benefits and risks of this life-saving medicine."
An editorial in the Journal of the American College of Cardiology, published in coordination with the new study, said increasing the use of drugs like Xarelto could save lives in patients with atrial fibrillation, who have a five-fold higher risk of stroke. Available drugs, the editorial says, reduces the stroke risk by more than two thirds.
Lawsuits, however, accuse the drugmakers of downplaying the risks that patients will be injured and can die from taking the drug they hope would save their lives.
"Defendants willfully, wantonly and with malice withheld the knowledge of increased risk of irreversible bleeds in users of Xarelto to prevent any chances of their product's registrations being delayed or rejected by the FDA," says the Orr lawsuit filed in August 2015.
Xarelto, the complaint says, "is unreasonably dangerous and defective as formulated putting consumers, including decedent, at an unreasonable risk of suffering needless injuries and death."
Bellwether Cases Lead the Way
The bellwether cases, or test cases, were selected to help determine the direction of the remaining cases. Selecting bellwether cases is a way for courts to handle extremely large numbers of lawsuits that are based on the same issues. The results of bellwether trials are expected to give an indication of trends for the remaining cases.
Bellwether trials have stakes much higher than those relating to the individual parties as they can lead to settlements in the remaining cases.
Xarelto, which was approved by the FDA in 2011, is part of a new class of blood thinner drugs, which also includes Pradaxa and Eliquis. It is used to reduce the risk of blood clots, which can be life threatening, in patients with conditions such as pulmonary embolism and deep vein thrombosis, as well as atrial fibrillation, which is an irregular and often rapid heart rate that can increase the risk of stroke and other complications.
Unlike older blood thinners, such as warfarin, the new class of drugs don't require doses that are specific to individuals, but are given out to all patients in the same amounts.
The lack of an antidote to uncontrolled bleeding, however, patients can die when they experience that side effect.
The Orr lawsuit asserts that the pharma companies "routinely marketed Xarelto as a 'one size fits all' drug. In their fervent marketing of Xarelto, defendants misinformed patients and their healthcare providers as to the necessity to routinely monitor any patient requiring a blood thinning agent."
The Food and Drug Administration says that the use of Xarelto has been associated with the deaths of almost 400 people like Orr.
Share This Page:
How can we improve this page?
Thank You for Your Feedback
We appreciate your feedback. One of our content team members will be in touch with you soon.
We appreciate your feedback. One of our content team members will be in touch with you soon.