Bayer, J&J Win 2nd Xarelto Trial
Fact-Checked
Editors carefully fact-check all Drugwatch content for accuracy and quality.
Drugwatch has a stringent fact-checking process. It starts with our strict sourcing guidelines.
We only gather information from credible sources. This includes peer-reviewed medical journals, reputable media outlets, government reports, court records and interviews with qualified experts.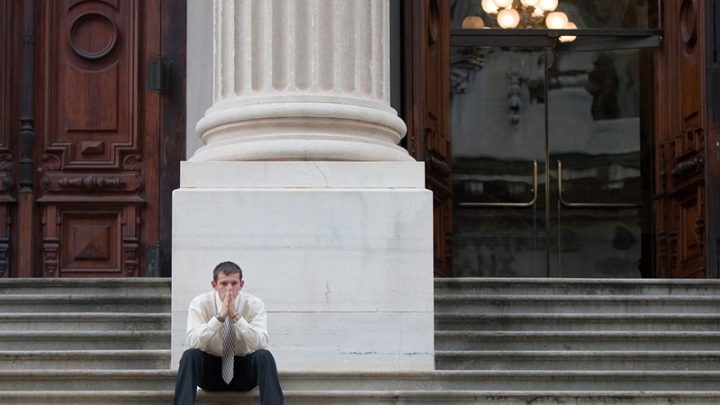 The second bellwether trial over the safety of the blood thinner Xarelto has ended with a second verdict in favor of drug makers Bayer and Johnson & Johnson.
The trial in federal court in New Orleans involved the family of Sharyn Orr, who died in May 2015 at the age of 67 following a hemorrhagic stroke about a year after she started taking Xarelto for atrial fibrillation. Before she died, Orr was in a coma for 10 days. Her family's lawyer contended her death was "completely avoidable."
The drug companies argued that Orr had several underlying conditions that contributed to her death, and that Xarelto was not to blame.
Jurors deliberated three hours before ruling in favor of the drug companies.
This was the second trial in which jurors sided with the pharmaceutical giants. The other case ended in early May in the case of Joseph Boudreaux, 75, who was hospitalized in intensive care with gastrointestinal bleeding that began less than a month after he was prescribed Xarelto for atrial fibrillation, an irregular heartbeat that causes poor blood flow.
On Monday, June 12, the same day as the Orr verdict was handed up, lawyers for Boudreaux, filed a motion for a new trial, arguing that the judge improperly prevented them from presenting evidence that would have helped jurors understand their case.
In a statement to Reuters after the Orr case ended, Bayer said the two verdicts "affirm both the safety and efficacy of Xarelto, and that its FDA-approved label contains accurate, science-based information on the benefits and risks of this life-saving medicine."
Plaintiffs Vow to Continue Fight
Andy Birchfield and Brian Barr, co-lead counsel for the plaintiffs, told the news agency they "will continue to press forward with the legal claims of the thousands of innocent victims of this drug."
"All medications have risks and benefits, and this one has a huge benefit and it has risks,'' Beth Wilkinson, the companies' lawyer, told jurors Monday, according to Bloomberg. "When put in context of all patients who have to take it, the risks are still small.''
Xarelto was the biggest revenue generator for Bayer, bringing in $3.2 billion in sales in 2016. The drug was the third-highest revenue generator for Johnson & Johnson, where it brought in $2.5 billion in 2016.
The drug is advertised as a safer alternative to warfarin. But when patients experience the side effect of bleeding, there is no antidote, and bleeding can be fatal. When that side effect occurs with warfarin, doctors can administer a vitamin K antidote, or another option, to stop it.
According to the U.S. Food and Drug Administration, nearly 400 deaths have been associated with use of Xarelto.
Drug Makers Face 18K Lawsuits
Bayer and Johnson & Johnson are facing more than 18,000 lawsuits involving patients who claim they were injured from taking Xarelto (rivaroxaban). The lawsuits say the drug makers downplayed the risks of taking Xarelto. The next case is scheduled to go to trial in August in Mississippi.
These cases have been designated as bellwethers, or test cases, which are intended to help determine the direction of the huge number of cases that have been filed. Legal rulings and verdicts in bellwether cases have ramifications far beyond the specific lawsuits involved, and are intended to influence how and whether the remaining cases settle.
The FDA approved Xarelto in 2011. It's part of a new class of anticoagulants, or blood-thinner drugs, which also includes Pradaxa and Eliquis, used to reduce the risk of blood clots and protect against strokes. The class of drugs is known as Factor Xa inhibitors.
Blood clots can be life threatening in patients with conditions such as pulmonary embolism and deep vein thrombosis, as well as atrial fibrillation. Unlike older blood thinners like as warfarin, the new class of drugs doesn't require doses specific to individuals. Rather, the newer drugs are given to all patients in the same amounts, conveniently, once a day.
Initially, the drug was approved for patients with knee and hip replacement surgery, as well as atrial fibrillation. The FDA later also approved it for use in patients with deep vein thrombosis and pulmonary embolism.
Share This Page:
How can we improve this page?
Thank You for Your Feedback
We appreciate your feedback. One of our content team members will be in touch with you soon.
We appreciate your feedback. One of our content team members will be in touch with you soon.