Talc Verdict Nixed as Supreme Court Ruling Fallout Continues
Fact-Checked
Editors carefully fact-check all Drugwatch content for accuracy and quality.
Drugwatch has a stringent fact-checking process. It starts with our strict sourcing guidelines.
We only gather information from credible sources. This includes peer-reviewed medical journals, reputable media outlets, government reports, court records and interviews with qualified experts.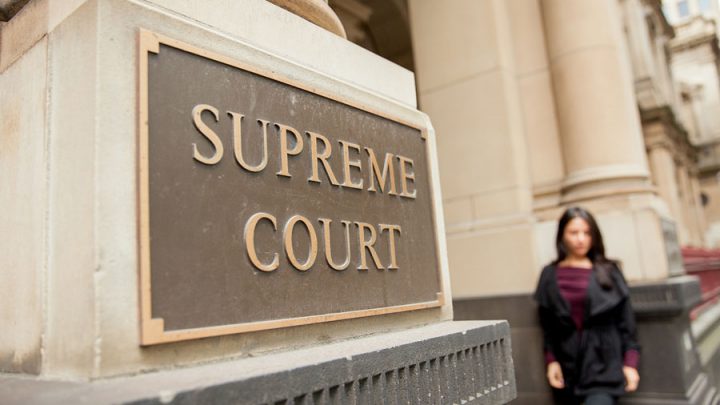 A Missouri appeals court has thrown out a $72 million jury verdict awarded the family of a woman who died of ovarian cancer after decades of using Johnson & Johnson talcum powder.
The state appellate ruling was the latest fallout of a June 19, 2017, U.S. Supreme Court ruling that limited where lawsuits could be brought in state courts against corporations. The nation's highest court held that cases could be filed only in the state where the corporation is located or where the alleged harm occurred.
The $72 million verdict was handed up by a St. Louis jury in February 2016 in favor of the family of Jacqueline Fox, of Birmingham, Alabama, who died at the age of 62 about four months before her case went to trial.
The verdict was the nation's first monetary award in an ovarian cancer talc suit against the New Jersey-based manufacturing giant, which has now lost verdicts totaling more than $700 million. Several of those additional verdicts could also be threatened by the Supreme Court decision on similar grounds.
The largest single verdict in a talcum powder/ovarian cancer case was handed up in August in California. There, a jury awarded $417 million to Eva Echeverria, a California woman, whose doctor said she got ovarian cancer from using Johnson & Johnson talcum powder. That case is not expected to be affected by the June U.S. Supreme Court ruling.
Fox was one of 65 plaintiffs who joined in a lawsuit against Johnson & Johnson in St. Louis. Just two of the 65 plaintiffs are from Missouri; Johnson & Johnson is based in New Jersey.
Plaintiff Hopes to Keep Cases in Missouri
On the same day the U.S. Supreme Court ruled in a case involving Bristol-Myers Squibb (BMS) and the drug Plavix, a St. Louis judge declared a mistrial in another talc trial involving two out-of-state plaintiffs and one plaintiff from Missouri.
Plaintiffs' attorney Jim Onder maintains that Missouri still can be shown to have jurisdiction because the company that packaged talc products for Johnson & Johnson is located in Missouri.
Onder tried to persuade the Missouri Eastern District Court of Appeals to send the Fox case back to the trial court to allow him to present evidence establishing Missouri's jurisdiction based on the packaging company, Pharma Tech. But the appeals court concluded that it could not permit the retroactive introduction of jurisdictional evidence after a verdict.
St. Louis University law professor Thomas Stewart told the St. Louis Post-Dispatch that three other Missouri verdicts in similar cases are likely to be overturned as well. Those verdicts include $110 million for a Virginia woman, as well as two other jury awards of $70 million and $55 million to out-of -state residents.
Onder said he intends to appeal to the Missouri Supreme Court and hopes for a different outcome.
In the meantime, the Missouri Supreme Court has temporarily delayed the resumption of one of the three cases that mistried in June on the day of the U.S. Supreme Court's BMS ruling. That case involves Michael Blaes, a Missouri resident who says his wife died of ovarian cancer after using talcum powder.
In the Blaes case, Johnson & Johnson is arguing that the trial should be in St. Louis County, not the city of St. Louis.
California Onglyza Case Affected by Ruling
The Bristol-Myers Squibb ruling was the focus of a motion filed in another California case involving Type 2 diabetes drug Onglyza.
In that case, a court denied a motion by Bristol-Myers Squibb to dismiss a case filed by a New York plaintiff for lack of jurisdiction. The court held that the California court did have jurisdiction because of clinical studies that were conducted by Bristol-Myers Squibb in California. "Clinical trials conducted here were part of the unbroken chain of events leading to Plaintiff's alleged injury," the June 27 court decision states.
The plaintiff's win was limited, however, because the court concluded that the majority of the evidence in the case was in New York, and granted a defense motion to send the case to New York.
Jurisdiction Questions Raised in MDL
On another front, lawyers in federal multidistrict litigation (MDL) involving Johnson & Johnson's Pinnacle hip implants are squaring off over jurisdictional issues for MDLs.
MDLs are created when federal courts decide to consolidate numerous similar lawsuits, permitting them to be heard before a single judge for the purpose of pretrial rulings. In the case of Pinnacle hip implants, the MDL created in 2011 is being managed in the Northern District of Texas.
MDLs usually involve cases that were filed around the country and sent to the MDL court for pretrial issues before being sent back to their original federal court. But once an MDL is created, plaintiffs may be permitted to file new cases directly in the MDL court.
Defense lawyers in the fourth bellwether trial involving 10 New York plaintiffs that was set to start in Dallas filed an unsuccessful motion to dismiss the cases for lack of jurisdiction. Bellwether trials involve cases selected by the parties to be tried first with the idea of giving the sides a sense of how the cases should be resolved.
Nine days after the Supreme Court's Bristol-Myers Squibb decision, the Texas MDL judge denied the defense motion, in part because the parties consented to the court's order allowing direct files. The parties also worked together to select which cases would be tried as bellwethers. Moreover, a court special master report noted that the defendant's lead counsel agreed not to raise a venue objection to any cases in the MDL being tried in the Northern District of Texas.
For those and other reasons, U.S. District Judge Ed Kinkeade denied the defense motion to dismiss or remand the cases.
It's not clear how the Supreme Court's Bristol-Myers Squibb ruling, which focused on cases filed in state court, will affect this federal MDL. Kinkeade's order didn't mention the Bristol-Myers Squibb case, and the defense motion was filed before the U.S. Supreme Court decision. However, in a response to the court's ruling, the defense cited the Bristol-Myers Squibb decision, among others.
Lawyers for Johnson & Johnson have petitioned the Fifth Circuit Court of Appeals to overturn Kinkeade's ruling, arguing that the judge's approach is "erroneous and misguided." The defense maintains it waived jurisdictional arguments only for the first two bellwether cases. "In short," the defense argues, "the MDL court has concluded that the defendants' consent to two bellwether trials enables it to try thousands of cases over which it lacks jurisdiction."
Share This Page:
How can we improve this page?
Thank You for Your Feedback
We appreciate your feedback. One of our content team members will be in touch with you soon.
We appreciate your feedback. One of our content team members will be in touch with you soon.