Is the FDA Doing Enough for Women's Health in 2018?
Fact-Checked
Editors carefully fact-check all Drugwatch content for accuracy and quality.
Drugwatch has a stringent fact-checking process. It starts with our strict sourcing guidelines.
We only gather information from credible sources. This includes peer-reviewed medical journals, reputable media outlets, government reports, court records and interviews with qualified experts.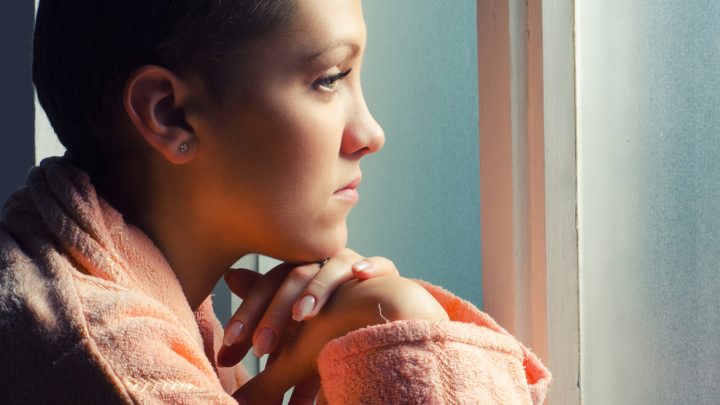 According to the U.S. Food and Drug Administration's January e-update, the FDA's Office of Women's Health is "excited to continue advancing science and innovation to improve the health of women" in 2018.
But, have the FDA and the Office of Women's Health been doing enough for women? Critics say, "No."
Although the agency has made a few strides in women's health recently, critics say the agency's failures to protect women from faulty medical devices and drugs overshadow these accomplishments.
"I recognize the many advancements coming from the Office of Women's Health," Essure Problems group administrator Amanda Dykeman told Drugwatch. But, "it becomes difficult to applaud them when they are also doing a great disservice [to] women who have reported severe complications due to products such as Essure birth control, transvaginal mesh and breast implants."
The FDA from 2015 to 2018, for example, approved drugs and cleared medical devices to treat breast cancer (a market worth billions in the U.S.), giving more choices to women.
But, in 2015 it also approved Addyi (flibanserin) — a drug called "women's Viagra" — based on clinical trials done mostly on men.
From 1997-2000, eight of the 10 drugs taken off the market were more dangerous to women than men.
FDA boasted its commitment to women's sexual health but approved the drug despite serious side effects such as fainting, low blood pressure and dangerous interactions with a variety of medications.
"If [Addyi] is a victory for women, perhaps I am confused by the rules of the game," said Rick Harrison of Women's Health Research at Yale.
FDA Fails to Protect Women from Power Morcellators
The FDA took more than 20 years to warn women that gynecological devices called power morcellators could spread cancer, despite having evidence of the risk since the 1990s.
"Power morcellators — despite their severe deadly hazard to women — were not banned even after repeated independent studies demonstrated the mortality risk to be very high, and after the FDA's own experts testified that morcellation of tumors violated the principles of safe surgery," cardiac surgeon and women's health advocate Hooman Noorchashm said.
A black box warning — the FDA's most severe warning — appears on packaging, but the agency has yet to ban the device. In fact, it allowed a new device on the market.
"The [Office of Women's Health] is a joke," Noorchashm said. "It has no real sway, or if does, its only to whitewash some really egregious FDA failures on the women's health front. We don't even have to go too far in FDA history to find terrible failures in protecting women."
Harm from Essure 'Not Justifiable'
Thousands of women and doctors have reported about 18,000 complications linked to Essure birth control, yet the FDA continues to allow Bayer to sell the device in the U.S., according to an Oct. 30, 2017 letter to FDA Commissioner Scott Gottlieb from members of Congress Rosa L. De Lauro, Jan Schakowsky and Louise M. Slaughter.
"Despite widespread safety concerns, the FDA has allowed Essure to remain on the market while mandating that the manufacturer, Bayer, conduct an additional post-market safety study," the members wrote. "The FDA cannot continue to let Bayer drag its feet on this post-market study while women are continuing to suffer."
Bayer pulled Essure from the market in all countries except the U.S. in 2017. The FDA has yet to comment on this development.
"Essure is an example of the lax process for testing medical devices." says Michael Carome, director of Public Citizen's Health Research Group
"I suppose the Office of Women's Health is comfortable with the harm Essure imposes on otherwise young and healthy American women," Noorchashm said. "Remember, Essure is birth control, it does not treat an incurable disease, so the irreversible harm it does to women is not justifiable."
FDA Silent on Pelvic Mesh Ban in Other Countries
Transvaginal mesh can lead to serious adverse events such as vaginal erosion, severe pain, inability to have sex and others.
The FDA reclassified pelvic mesh for prolapse as high-risk in 2016. Australia, New Zealand and the U.K. recently banned the devices. The FDA has yet to comment on the bans.
Injured by complications related to transvaginal mesh?
"The FDA clearly has been reckless in failing to remove [transvaginal mesh] from the market," Dr. Michael Carome, director of Public Citizen's Health Research Group told Drugwatch. "Back in 2001, Public Citizen petitioned the FDA to ban and recall all transvaginal mesh for treating pelvic organ prolapse. The FDA itself found these were causing serious adverse events."
Deputy director of science and chief scientist for the FDA's Center for Devices and Radiological Health William Maisel said the agency would monitor women in postmarket studies, but the FDA has yet to provide any of the data from these studies or an update on their progress.
"Here is another example of incontrovertible harm done by a women's health product," Noorchashm said. "[There are thousands] of lawsuits and also undeniable scientific evidence of harm."
FDA is More Marketing Agency than Public Health Agency
Manufacturers pay user fees for FDA approval and clearance of their products, a practice Congress enacted for drugs in 1992 and for medical devices in 2002.
Drug and device companies are paying even more of the FDA's budget in 2018. So-called user fees account for about two-thirds of the FDA's funding. As a result, critics say, the FDA treats manufacturers like clients.
"Rather than acting in the interest of public health, the FDA is more concerned about meeting the needs of the industry," Carome said.
The price medical device manufactures pay in user fees to clear Class II devices for sale has risen from $4,690 in 2017 to $10,566 in 2018. For high-risk devices like Essure, the 2018 fee is $310,764.
"The blind leading the blind to make money and 'innovate' spells disaster in the women's health space," Noorchashm said.
Share This Page:
How can we improve this page?
Thank You for Your Feedback
We appreciate your feedback. One of our content team members will be in touch with you soon.
We appreciate your feedback. One of our content team members will be in touch with you soon.