Government Shutdown Threatens Drug and Medical Device Approvals, Safety
Fact-Checked
Editors carefully fact-check all Drugwatch content for accuracy and quality.
Drugwatch has a stringent fact-checking process. It starts with our strict sourcing guidelines.
We only gather information from credible sources. This includes peer-reviewed medical journals, reputable media outlets, government reports, court records and interviews with qualified experts.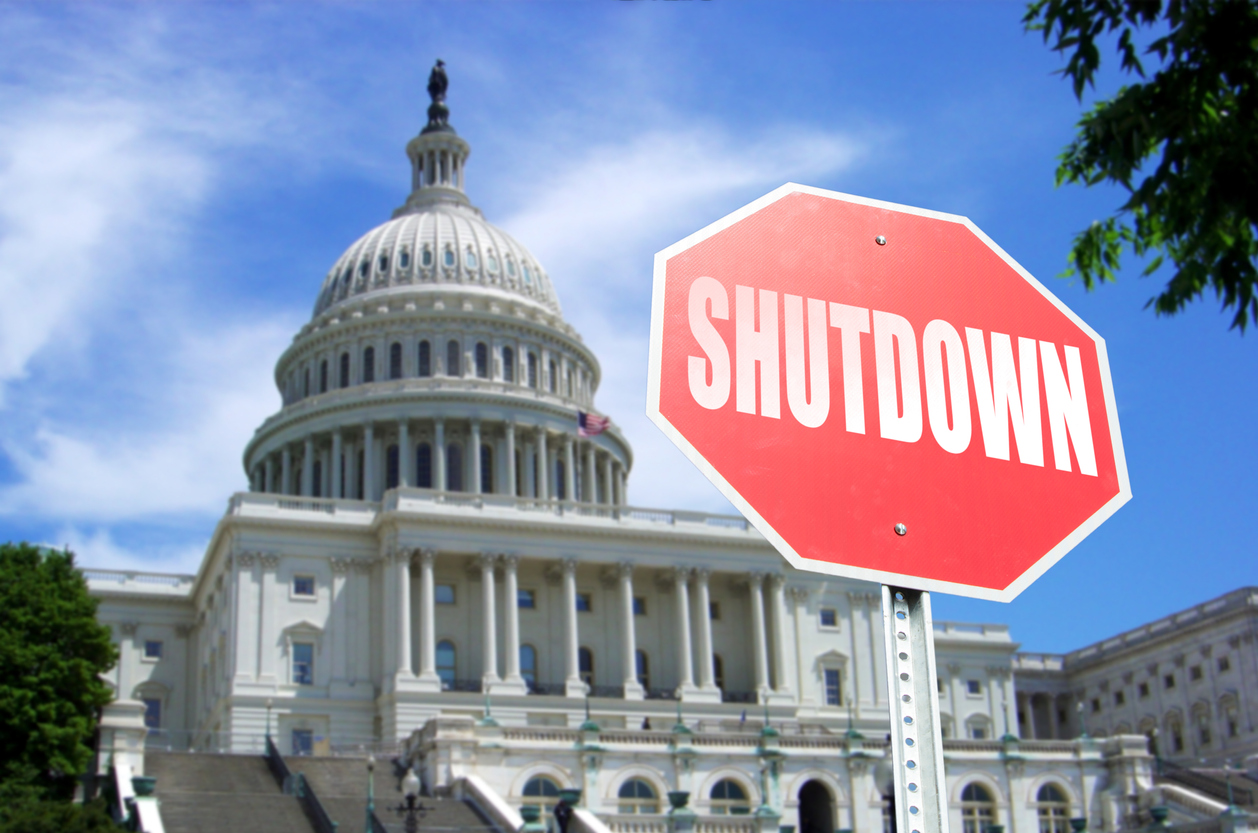 U.S. senators have demanded answers about the threat to drug and medical device safety and prospects for approving new drugs and devices during the government shutdown. Nearly two in every five employees of the U.S. Food and Drug Administration have been furloughed since the shutdown started Dec. 22.
The most immediate effect the shutdown has had on the FDA involves food safety. But the longer it continues, the more it threatens the agency's ability to approve new medical products and oversee the safety of existing ones.
Safety and Oversight Sidelined
Previous shutdowns have resulted in a backlog of adverse event reports at the FDA. These reports of complications and side effects that result in serious injuries or even deaths serve as an early warning system for problems with medical products.
The FDA receives thousands of these reports every day. FDA employees have to process each report and look for patterns of problems. Right now, the department that handles this critical job is severely understaffed due to the shutdown.
"The post-market surveillance division that reads adverse event reports is on furlough because they are not industry-funded," Madris Tomes, CEO of Device Events told Drugwatch.
Tomes had been an FDA manager before she started her company, which monitors adverse events for private sector companies. She is also a contributor to Drugwatch. She warns that the shutdown creates a blind spot in government oversight of drug and device safety. She witnessed the effect of past shutdowns.
"This leaves little or no resources to monitor death and serious injury reports coming in to the FDA," she said. "The FDA receives approximately 65,000 reports per month just for device adverse events."
In addition, the FDA has not posted any warning letters since the shutdown started. These letters go out after the agency determines a manufacturer "significantly violated FDA regulations." They identify problems ranging from poor manufacturing plant conditions to unsubstantiated claims of a medicine's abilities.
The letters are also critical in telling a manufacturer how to correct a problem before it harms more people.
The FDA posted 19 warning letters sent out in November 2018. It posted only one in December before the shutdown.
Money Is Running Out for New Drug and Device Approvals
The FDA's ability to approve new drugs and medical devices may be hobbled as the shutdown continues. Drug companies can continue clinical trials, but new drug approvals could skid to a halt.
"If you completed your trials and you want to make an application to sell this drug in America, you are stopped cold by this government shutdown," Democratic Sen. Dick Durbin said on the Senate floor.
Medical companies pay user fees to partially fund the approval process for new drugs and medical devices. But the FDA cannot collect those fees during a government shutdown. For now, it can only use the money it collected before the shutdown started.
Among these accounts, the Prescription Drug User Fee Act fund is expected to run out of money first.
"We have about one month of funding left," FDA Commissioner Scott Gottlieb tweeted on Jan. 5.
A separate Medical Device User Fee Amendments fund collects money from medical device makers to expedite their product approvals. That fund is expected to remain flush with cash for just a few weeks longer.
But user fees do not cover all approvals. The FDA has suspended reviews of several drugs until the shutdown ends. This includes all new generic drugs that could offer patients cheaper alternatives to pricier brand name medicines.
Lawmakers See Need for FDA 'Triage' When Shutdown Ends
A group of 34 Democratic senators have suggested in a letter to the FDA that the agency will be inundated with applications for new drug and device approvals as soon as the shutdown ends. They wrote that this could require the agency to "triage" those requests — referring to a medical term used to assign degrees of urgency in treating a large number of patients.
They worry this will further slow or complicate the approval process.
The senators asked Gottlieb to answer eight questions about how his agency is handling financial demands of the shutdown while meeting obligations to safety and oversight. They asked him to respond by Jan. 18.
"The shutdown has severely limited federal oversight of the nation's food supply and medical products and may result in slower approvals for drugs and devices, the senators wrote. "[W]e remain deeply concerned about the halt of vital regulatory and compliance activities at FDA."
Share This Page:
How can we improve this page?
Thank You for Your Feedback
We appreciate your feedback. One of our content team members will be in touch with you soon.
We appreciate your feedback. One of our content team members will be in touch with you soon.