E-cigs Don't Help Smokers Stay Off Traditional Cigarettes, Study Finds
Fact-Checked
Editors carefully fact-check all Drugwatch content for accuracy and quality.
Drugwatch has a stringent fact-checking process. It starts with our strict sourcing guidelines.
We only gather information from credible sources. This includes peer-reviewed medical journals, reputable media outlets, government reports, court records and interviews with qualified experts.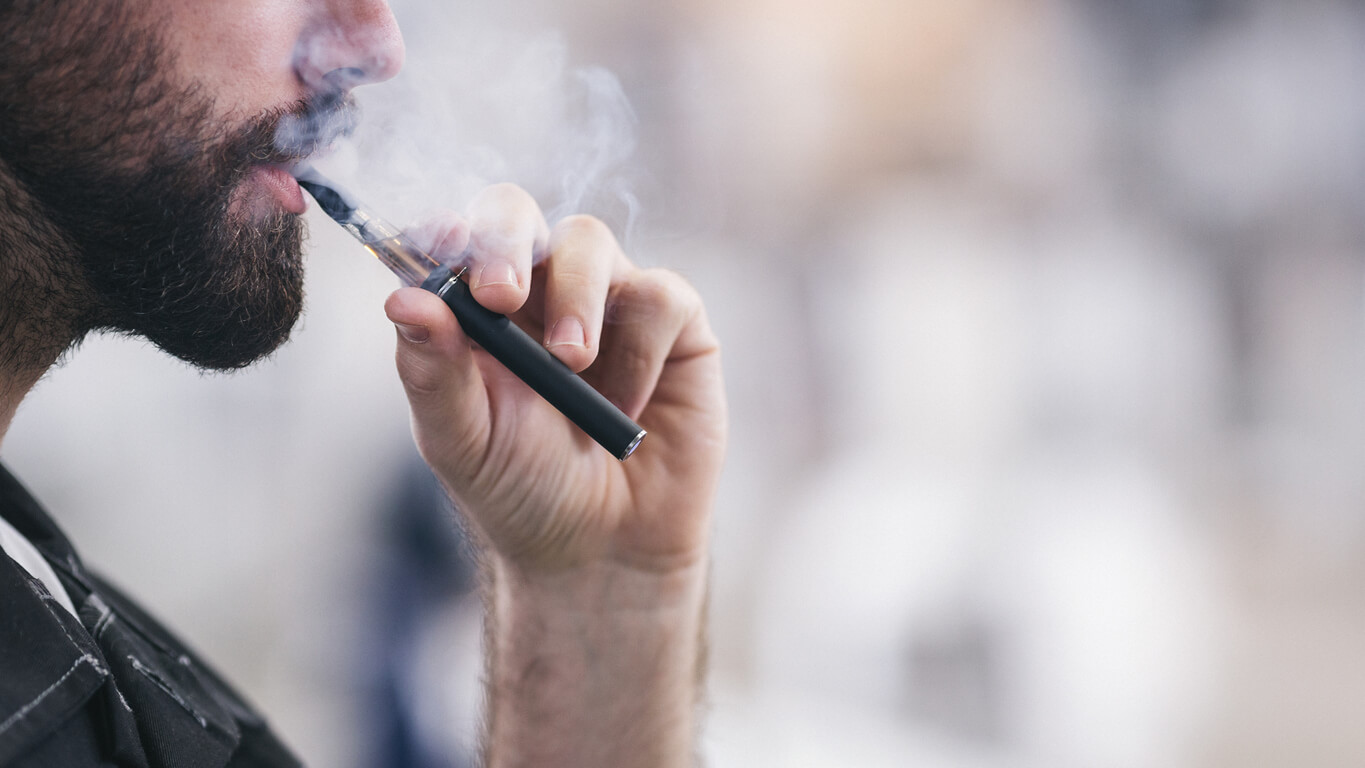 The CDC has suggested that switching to e-cigarettes may benefit adults who switch from traditional cigarettes and other smoked tobacco products without going back to traditional cigarettes, but a new study suggests vaping doesn't prevent smokers from relapsing.
Researchers at University of California San Diego and UC San Diego Moores Cancer Center looked at data from more than 13,600 participants gathered from the Population Assessment of Tobacco and Health (PATH) longitudinal study. Participants had two sequential annual surveys.
The study's goal was to see if smokers who had recently stopped smoking and switched to e-cigarettes or another tobacco product would be less likely to go back to smoking traditional cigarettes compared to people who didn't use another tobacco product.
"Our findings suggest that individuals who quit smoking and switched to e-cigarettes or other tobacco products actually increased their risk of a relapse back to smoking over the next year by 8.5 percentage points compared to those who quit using all tobacco products," the study's first author John P. Pierce, Ph.D., Distinguished Professor at the Herbert Wertheim School of Public Health and UC San Diego Moores Cancer Center said in a UC San Diego press release.
Pierce added that evidence showed using e-cigs made it "less likely, not more likely, to stay off of cigarettes."
Of the established smokers in the study, 9.4% had quit. Out of these individuals, 37.1% switched to another tobacco product and 22.8% of these people used e-cigs. Out of the e-cig users, 17.6% vaped daily.
"This is the first study to take a deep look at whether switching to a less harmful nicotine source can be maintained over time without relapsing to cigarette smoking. If switching to e-cigarettes was a viable way to quit cigarette smoking, then those who switched to e-cigarettes should have much lower relapse rates to cigarette smoking. We found no evidence of this," Pierce said.
Just before the JAMA study's release, the FDA permitted the marketing of three new Vuse e-cigarette products manufactured by R.J. Reynolds (RJR) Vapor Company under its new Premarket Tobacco Product Application (PMTA) pathway. The agency authorized the sale of these tobacco-flavored products because manufacturer data showed they could help smokers switch completely or reduce smoking traditional cigarettes.
The role e-cigs play in helping smokers quit or reducing traditional cigarette use remains controversial. The FDA hasn't approved any e-cig product as a way to quit smoking and data remains lacking.
A Cochrane review of 61 studies involving 16,759 adult smokers published in September 2021 concluded that nicotine e-cigarettes "probably" help people stop smoking cigarettes for at least six months but more data is needed, particularly with newer vape products that have better nicotine delivery.
In its press release, the agency also acknowledged the results of the 2021 National Youth Tobacco Survey (NYTS) that found about 10% of high school students who vape listed Vuse as their usual brand. Because data showed that young people were more likely to start with a flavored e-cig and not tobacco flavor, the FDA said it reinforced their decision to authorize a tobacco-flavored product.
Critics say e-cigs don't help people quit, and they also come with a long list of vaping side effects, including: Nicotine addiction, lung problems and even seizures. Thousands of people across the country have filed Juul e-cigarette lawsuits claiming the company's products are defective and unreasonably dangerous.
FDA stated that though it decided to approve the Vuse products for sale based on a potential benefit for adult smokers switching to e-cigarettes, they shouldn't be considered safe or FDA-approved.
"All tobacco products are harmful and addictive and those who do not use tobacco products should not start," the agency said.
Share This Page:
How can we improve this page?
Thank You for Your Feedback
We appreciate your feedback. One of our content team members will be in touch with you soon.
We appreciate your feedback. One of our content team members will be in touch with you soon.