Lexapro and Celexa Lawsuits
Lawsuits against Forest Laboratories claim the antidepressants Celexa and Lexapro caused birth defects and led to suicidal behavior. The company has agreed to millions of dollars in settlements.
Women who took Lexapro while pregnant and gave birth to babies with serious birth defects have filed lawsuits against Forest Laboratories. Other parents sued the company after their children took Celexa and became suicidal.
Federal courts managed lawsuits over the antidepressants in two separate multidistrict litigations. One class action case led to more than 680 people receiving refunds because they had purchased the drugs based on false claims.
As of September 2018, a majority of lawsuits involving Celexa and Lexapro had ended in settlements or were dismissed. As of November 2022, there were no more recent updates.
Forest Settles 32 Suicide Lawsuits
Andrew Tradd had been taking Celexa for two years when he hanged himself in 2004. The 13-year-old from Massachusetts died seven days later from a brain injury related to his suicide attempt.
His family filed a lawsuit against Forest Laboratories, claiming the company knew about multiple studies that suggested an increased risk of suicidal behavior for patients taking Celexa and other SSRIs but did nothing to warn physicians or patients of the risk.
The Danish firm that first developed Celexa, H. Lundbeck, had placed suicide warnings on labels for the drug sold in Europe for years prior to Tradd's death. But the warning did not appear on U.S. labels until the FDA required it in 2004.
Lundbeck had conducted a four-year study that found Celexa was no better than a placebo in treating teens with depression. The results of the trial were known in 2002, but the results were not released until 2004.
Suicidality Warning
Labels for Celexa sold in the U.S. did not warn of a risk for increased suicidal thoughts in children and adolescents until 2004.
Tradd wasn't the only teen alleged to have suffered damaging side effects from Celexa.
Rachel Weiss had been taking Celexa for only nine days when she had a panic attack at school. The 16-year-old threw herself down a stairway and sustained permanent spinal injuries.
Danielle Henrickson, 14, hanged herself in July of 2014 in her parents' garage. Her parents claimed in a lawsuit that her mental health had worsened after taking Celexa for several weeks.
In 2006, the Judicial Panel on Multidistrict Litigation combined federal Celexa suicide-risk lawsuits in Missouri federal court. The MDL ultimately included 57 cases involving both Celexa and Lexapro.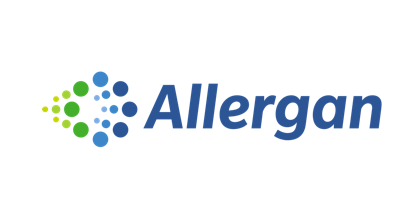 Forest, which is now owned by Allergan, settled the cases involving Tradd, Henrickson and Weiss for undisclosed sums in 2010.
By July 2013, Forest had settled 32 of the cases. The judge had dismissed 11 cases and sent the remaining 13 cases back to their original courts.
Since 2004, the Food and Drug Administration has required a black box warning on antidepressants stating that the medications can cause increased suicidal thoughts in children and adolescents.
Misleading Pediatric Marketing
The second MDL involving Celexa and Lexapro began in 2009 in Massachusetts. United States District Judge Nathaniel M. Gorton oversaw the proceedings.
Lawsuits claimed that Forest wrongly promoted the drugs for pediatric or adolescent patients. The lawsuits also alleged that the company had illegally paid doctors to get them to prescribe the drugs to young patients.
Many of those cases were part of a settlement reached in 2014. The MDL court dismissed the remaining cases. A federal panel dissolved the MDL on Aug. 8, 2018.
The drug manufacturer also paid $313 million in penalties and fines to the federal government for paying doctors to prescribe Celexa and hiding the results of a study that showed the drug was dangerous in children.
MDL Ends in 2018
A multidistrict litigation over Celexa and Lexapro marketing and sales practices ended in 2018 — almost a decade after it began.
Birth Defect Lawsuits
At end of 2013, Forest Laboratories reported that it was facing at least 182 lawsuits that claimed Celexa and Lexapro led to birth defects including spina bifida, hypoplastic left heart syndrome, anencephaly, craniosynostosis, omphalocele, persistent pulmonary hypotension and club foot. Many of these cases were consolidated in a Missouri state court.
By 2017, the company, now part of Allergan Inc., reported it still faced 179 lawsuits that alleged it failed to warn of birth defect risks. It said it had settled five of the cases in 2016 but did not disclose the amounts of any of the agreements.
Erica Atkinson was among the women who sued. According to court filings, Atkinson took Lexapro during her pregnancy in 2010 and 2011. She gave birth on July 14, 2011, to a baby girl with an atrioventricular canal defect, a life-threatening heart condition that occurs before birth.
Her baby died less than a month later.
State Lawsuits Involving Birth Defects
Twelve women filed lawsuits against Forest in West Virginia Circuit Court in 2015. The women claimed their Celexa or Lexapro ingestion during pregnancy caused their babies' severe medical problems.
In February 2012, three mothers who had taken Lexapro while they were pregnant filed lawsuits against Forest in St. Louis Circuit Court. The women said they did not know about increased risks until their children were born with birth defects.
Forest tried to move at least 15 lawsuits from New Jersey state courts to federal court in that state. But in 2014, a federal judge sent the cases back to their original state courts.
Forest Settles Missouri Class Action After 2 Months
In January 2014, U.S. District Judge Nathaniel M. Gorton approved a class action for some Missouri plaintiffs, including Missouri residents who had purchased Celexa or Lexapro for a minor between Jan. 1, 1998, and Dec. 31, 2013 and insurance providers.
The plaintiffs claimed Forest misled the parents of the effectiveness of the drug in children. Their lawsuits cited clinical trials that proved Celexa is no more effective than a sugar pill when used to treat children and adolescents.
Class Action Settlement
Forest Laboratories said it would pay up to $10.4 million in refunds.
Gorton certified the Missouri class action under a Missouri consumer protection law. Forest agreed to a settlement two months later.
The exact amount paid to individual patients and their parents is not known. But according to a document filed with the Massachusetts federal court on July 18, 2017, a total of 687 plaintiffs had received more than $4.7 million.
The individual consumers collected roughly $599,000 each, and the remaining $4.1 million went to insurance providers. The filing doesn't say how many individual consumers were paid.
Additionally, $2.7 million went to a law firm that represented the plaintiffs.
Please seek the advice of a medical professional before making health care decisions.
Share This Page:
How can we improve this page?
Thank You for Your Feedback
We appreciate your feedback. One of our content team members will be in touch with you soon.
We appreciate your feedback. One of our content team members will be in touch with you soon.
Who Am I Calling?
Calling this number connects you with a Drugwatch representative. We will direct you to one of our trusted legal partners for a free case review.
Drugwatch's trusted legal partners support the organization's mission to keep people safe from dangerous drugs and medical devices. For more information, visit our partners page.