Guanfacine Interactions
Guanfacine drug interactions range from mild to severe, depending on the other drug classifications. The medication also interacts with existing medical conditions, including depression, bradyarrhythmia (low resting heart rate), hypotension (low blood pressure) and renal disorders, among others.
Moderate Drug Interactions With Guanfacine
Most guanfacine interactions are mild to moderate when the drug is prescribed to treat attention-deficit/hyperactivity disorder. Severe interactions are rare.
Let your doctor know if you take antidepressants, antihistamines, barbiturates, sedatives, tranquilizers or sleeping pills, as well as any medication for anxiety or high blood pressure.
Mild and moderate interactions linked to guanfacine include:
Additive Hypotensive Effects: Guanfacine can trigger minor interactions that cause symptoms of low blood pressure when taken with aripiprazole or ziprasidone.
Asthenia: Guanfacine's sedative effect may cause asthenia, or abnormal weakness, and lethargy. Sedative effects increase when mixed with barbiturates, antihistamines or other sedatives, causing dizziness and drowsiness.
Palpitations: Guanfacine also has the potential to raise heart rates when discontinued abruptly. It can cause palpitations, tremors, headaches and confusion.
Sedation: Guanfacine can have moderate drug interactions resulting in sedation when taken with benzodiazepines, chlordiazepoxide, chlordiazepoxide clidinium, clonazepam, clorazepate, clozapine, estazolam, flurazepam, lorazepam, midazolam, oxazepam, quazepam, remimazolam and temazepam.
Other drugs associated with moderate interactions include acetazolamide, alemtuzumab, apomorphine, brexpiprazole, carbonic anhydrase inhibitors, diazoxide, enflurane, epoprostenol, etomidate, fospropofol, general anesthetics, halothane, isoflurane, ketamine, lovastatin, niacin, lurasidone, methazolamide, monoamine oxidase inhibitors, niacin, niacinamide niacin, simvastatin, nitroprusside, paliperidone, procainamide, propofol, risperidone, selegiline, sevoflurane, tetrabenazine and thiothixene. These can also cause additive hypotensive effects.
Guanfacine side effects include sedation, dizziness, headaches, dehydration, irritability, weakness, dry mouth, constipation, nausea and vomiting. Call your doctor if you experience fainting, blurred vision, rash and slow heart rate while taking guanfacine.
Serious Guanfacine Drug Interactions
Some serious drug interactions can occur with guanfacine. When mixed with NSAIDs, guanfacine can increase heart rate and cause extremely high blood pressure, sometimes triggering seizures.
Additionally, cytochrome P450 3A4 (CYP3A4) is an enzyme in the liver and intestines that allows medications to be metabolized and excreted. Therefore, anything that influences CYP3A4 can intensify or decrease the effects of guanfacine.
Drugs and supplements with potentially serious guanfacine interactions include:
CYP3A4 Inhibitors: For people who need to take guanfacine but already take a CYP3A4 inhibitor, the guanfacine dosage should be lowered by about half. Examples of these medications and supplements include diltiazem, itraconazole, clarithromycin, erythromycin, ritonavir, ketoconazole, verapamil, goldenseal and grapefruit.
CYP3A4 Inducers: For those prescribed guanfacine who are already taking a CYP3A4 inducer, the guanfacine dose should increase up to double, depending on the strength of the inducer. Examples include glucocorticoids, phenobarbital, phenytoin, rifampicin and St. John's wort.
Serious drug reactions to guanfacine are rare, occurring in less than 2% of users. One study of 180 people taking the drug showed that only two reported significant problems. One person had a tachycardia event. The other was diagnosed with myeloid leukemia, which was unrelated to guanfacine.
Alert your doctor if you use marijuana or take antihistamines, sedatives or sleeping pills, antidepressants, muscle relaxants, opioid pain relievers or NSAIDs. Any of these medications can interact with guanfacine and cause an increase in heart rate or blood pressure. Drugs that trigger severe reactions vary, and drugmakers recommend taking guanfacine at night to avoid daytime drowsiness, one of the more common side effects.
Guanfacine Disease Interactions
Guanfacine interacts with a handful of diseases and disorders, including bradyarrhythmia, depression, hypotension, ADHD and kidney and liver disease. Tell your doctor if you have a personal or family history of these conditions. Your doctor may have to adjust your dosage or recommend an alternative medication.
Guanfacine can also have negative impacts on conditions like pregnancy. If you're pregnant or trying to become pregnant, tell your doctor. Higher doses of guanfacine reduce the chances of fetal survival and increase the risks of maternal toxicity. Therefore, doctors don't recommend any guanfacine dose for hypertension during pregnancy.
Bradyarrhythmia
For someone with bradyarrhythmia, guanfacine reduces sympathetic blood flow from the central nervous system. Guanfacine decreases heart rate, increasing the risk of an atrioventricular block or more serious sinus bradycardia.
Seek immediate medical attention if you experience lightheadedness, dizziness, angina (chest pain) or dyspnea when taking guanfacine.
Depression
A 2015 study showed that guanfacine is effective in reducing depression-like states. However, an earlier study assessed the impact of guanfacine on patients with depression and alcohol-seeking behavior. Results showed that the drug increased vulnerability to relapse in depression and motivation for alcohol intake.
Hypotension
Avoid taking guanfacine with high-fat foods. This combination may lead to higher drug absorption in the blood and increase the severity of side effects. Also, do not take guanfacine with grapes or grape juice to avoid the risk of dangerously low blood pressure.
Guanfacine and other alpha-2 adrenoreceptors decrease heart rate, blood pressure and renovascular and peripheral resistance. People with a history of hypotension should understand the risks of blood pressure falling to dangerous levels, plus the risk of cerebrovascular disease, myocardial infarction or peripheral vascular disease.
These risks increase when people are in a sitting or lying position and then get up suddenly. Tell your doctor if you have a history of low blood pressure before starting guanfacine.
ADHD
Some studies recommend not prescribing guanfacine for ADHD in children under 12 years of age because of increased risks for mania and severe behavioral changes. Guanfacine stimulates alpha2 adrenergic brain receptors and reduces nerve impulses to the heart and blood vessels.
Consider alternative treatment regimens for any child with a history of bipolar disorder. Those may include combining guanfacine with another medication or behavioral therapy to reduce irritability.
There's limited research on the intensity of mood changes when guanfacine is used to treat ADHD. However, irritability is a primary side effect, prompting the need to combine guanfacine with other drugs when treating ADHD.
Kidney and Liver Disease
The liver metabolizes guanfacine, and the kidney plays a key role in the elimination process. People with liver disease have an increased risk of liver damage and hepatic function. Guanfacine can cause serum enzyme elevations during treatment or in cases of acute liver injury.
Guanfacine may lead to an increased risk of renal impairment and a reduction in how fast the kidneys clear it from the body. In addition, dialysis clears only about 15% of guanfacine from the body, according to a 2013 study. Your doctor may adjust your dose if you have liver or kidney disease or need dialysis.
Does Alcohol Interact With Guanfacine?
People who take guanfacine should not drink alcohol. The combination can cause the drug's blood pressure-lowering effects to increase, making you tired, hypotensive, dizzy and drowsy. Most of these side effects are stronger for people who are new to the drug.
The sedative properties of a guanfacine-alcohol mix increase the risks of balance issues and falling, leading to other injuries. Also, avoid combining guanfacine and alcohol if you need to drive, operate heavy machinery or perform any other tasks that require you to be alert.
Advertisement
Professional Therapy, Done Online
A licensed therapist with BetterHelp can provide professional support and guidance, on your schedule. Sign up and get matched in as little as 48 hours.
Get Started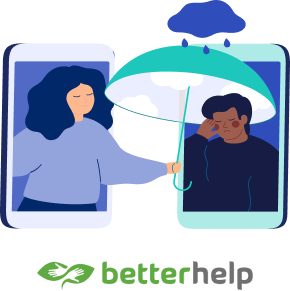 Please seek the advice of a medical professional before making health care decisions.
Share This Page:
How can we improve this page?
Thank You for Your Feedback
We appreciate your feedback. One of our content team members will be in touch with you soon.
We appreciate your feedback. One of our content team members will be in touch with you soon.
Who Am I Calling?
Calling this number connects you with a Drugwatch representative. We will direct you to one of our trusted legal partners for a free case review.
Drugwatch's trusted legal partners support the organization's mission to keep people safe from dangerous drugs and medical devices. For more information, visit our partners page.