Austria to Vote on Outright Ban on Roundup Weed Killer
Fact-Checked
Editors carefully fact-check all Drugwatch content for accuracy and quality.
Drugwatch has a stringent fact-checking process. It starts with our strict sourcing guidelines.
We only gather information from credible sources. This includes peer-reviewed medical journals, reputable media outlets, government reports, court records and interviews with qualified experts.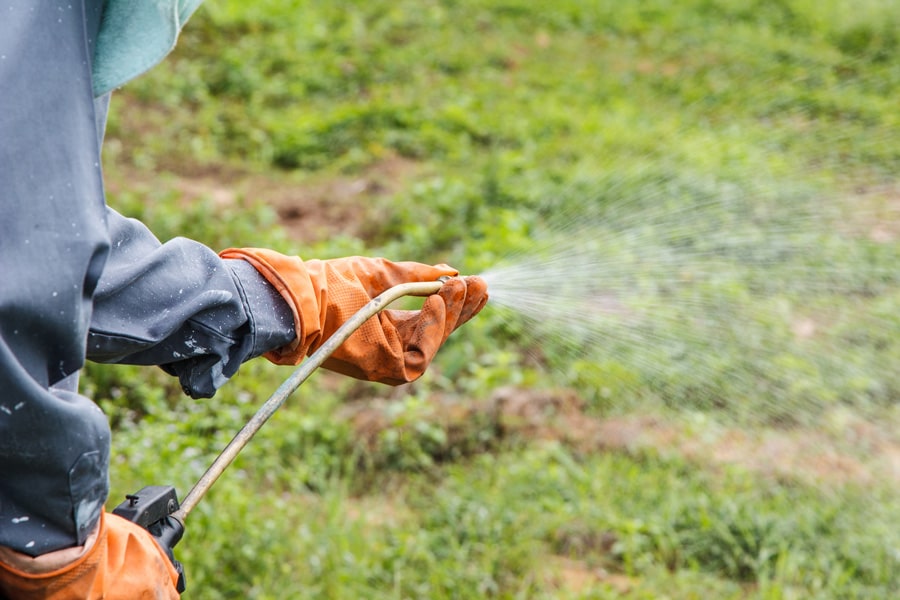 The Austrian parliament is set to vote July 2 on banning the use of glyphosate-based pesticides anywhere in the country. Glyphosate is the active ingredient in Bayer's Roundup herbicide, one of the most widely used pesticides in the world.
While other European countries have promised to phase out glyphosate or have already restricted its use, Austria could become the first country on the continent to completely ban the controversial weed killer everywhere within its borders.
Roundup has been in regulators' cross hairs around the world since the United Nation's International Agency for Research on Cancer ruled in 2015 that glyphosate is "probably carcinogenic."
The United States Environmental Protection Agency has not found a similar connection between glyphosate and cancer. But three Roundup lawsuits in the United States have ended in multimillion dollar awards for people who claimed exposure to glyphosate in Roundup caused their cancer.
Roundup Use Already Limited in More Than 24 Countries and 60 United States Localities
Bans or restrictions on glyphosate-based pesticides are already in place in more than two dozen countries worldwide. Some countries have banned commercial and private use but have allowed governments to continue spraying the pesticide.
Local governments in other countries have also enacted bans within their jurisdictions. Major retailers in some countries have stopped selling glyphosate products.
France and Vietnam have promised to remove glyphosate products at some point in the future. And at least six European Union countries have called on commissioners to develop an exit strategy for eliminating glyphosate use.
Sri Lanka and El Salvador enacted total bans on Roundup and other glyphosate pesticides but rescinded them shortly afterward.
As of September 2018, the consumer advocacy organization Environmental Working Group had found at least 58 local ordinances banning or restricting glyphosate use in cities or counties around the United States. Since then, two large communities have added new bans on the herbicide's use.
Miami banned city workers and contractors from using glyphosate in February 2019. That ban went into effect immediately. Los Angeles County supervisors voted in March 2019 to stop all use of Roundup on county property until the county can gather more research on possible health and environmental effects.
Bayer insists that Roundup is safe and that there is no proof that it is linked to cancer.
"There is an extensive body of research on glyphosate and Bayer's glyphosate-based herbicides, including more than 800 rigorous studies submitted to the U.S. Environmental Protection Agency (EPA), and European and other regulators in connection with the registration process, which confirms these products can be used safely and that glyphosate is not carcinogenic," Bayer says on its website.
Roundup Lawsuits Cost Bayer More Than $2 Billion
Bayer faces more than 13,000 lawsuits in the United States from people claiming Roundup exposure caused non-Hodgkin lymphoma, a type of cancer that starts in white blood cells that are part of the body's immune system.
More than 74,000 Americans are diagnosed with it every year and nearly 20,000 die from it. Juries have awarded $2.369 to four people who claim Roundup caused their non-Hodgkin lymphoma.
The first Roundup lawsuit in August 2018 resulted in a $289 million jury verdict in favor of a California school groundskeeper who developed non-Hodgkin lymphoma after years of Roundup use.
In March 2019, another California jury awarded an $80 million Roundup verdict to a man who developed non-Hodgkin lymphoma after using the herbicide on his property for 30 years.
A third California jury awarded $2 billion to a couple who developed the cancer after they used Roundup on their property for more than three decades. Bayer is appealing all three verdicts.
At least two more Roundup trials are planned for August or September 2019. One trial will be part of a federal litigation that combines more than 1,000 lawsuits.
Diagnosed with cancer after exposure to Roundup?
Bayer Moves Forward with New Generation Pesticide
Bayer announced in June 2019 that it would spend more than $5.6 billion researching new weed killers with reduced environmental impacts. It also promised to reduce its environmental footprint by 2030. It even ran a full-page ad in The Washington Post saying, "We listened, we learned."
But at the same time, Bayer said "glyphosate will continue to play an important role" in Bayer's business.
The string of lawsuit losses and talk of glyphosate bans have been costly for Bayer. The company acquired Roundup's original manufacturer, Monsanto, in 2018 for $62.5 billion. Bayer's lost more than 44 percent of its value since the merger.
"There are over 750 products containing glyphosate for sale in the United States."
If Austria votes to ban glyphosate outright, it could compound Bayer's problems. Political analysts in the European Union predict the vote could ramp up pressure on Germany and France to follow suit with bans. Both countries have focused so far on phasing out the weed killer over time.
If that happens, it could be the start of a domino effect within the European Union to restrict the herbicide across the continent. The European Union relicensed glyphosate in 2017. But it required renewals every five years and allowed member states to issue limited restrictions on its use.
Share This Page:
How can we improve this page?
Thank You for Your Feedback
We appreciate your feedback. One of our content team members will be in touch with you soon.
We appreciate your feedback. One of our content team members will be in touch with you soon.