Merck & Co. manufactures products like Januvia (for Type 2 diabetes), Singulair (for asthma) and NuvaRing (for birth control). The animal health division has products such as vaccines for cattle and diabetes treatment for dogs and cats. The company has been largely successful.
But Merck has had its share of legal troubles, including personal injury lawsuits filed by people who say the company's products injured them and patent lawsuits and criminal charges for illegal marketing and price gouging.
The drugmaker was ranked fourth-largest drug company in the world in 2016 and continues to develop new drugs for cancer and diabetes as well as vaccines, including one for Ebola.
The History of Merck
Merck & Co. began in 1668 when Friedrich Jacob Merck opened the Angel Pharmacy (Engel-Apotheke) in Darmstadt, Germany. He sold morphine, cocaine and codeine. The company became a manufacturer in 1827, when Heinrich Emmanuel Merck transformed the business and named it E. Merck. A U.S. sales office opened in 1887. George Merck, Heinrich's grandson, was appointed head of the U.S. branch, called Merck & Co., which opened in 1891.
Merck & Co. sold the first commercially used smallpox vaccine in the U.S. in 1898. The next year, it published a guide for physicians and pharmacists known as The Merck Manual. The manual is translated in 17 languages today and is considered one of the most widely used texts in the world.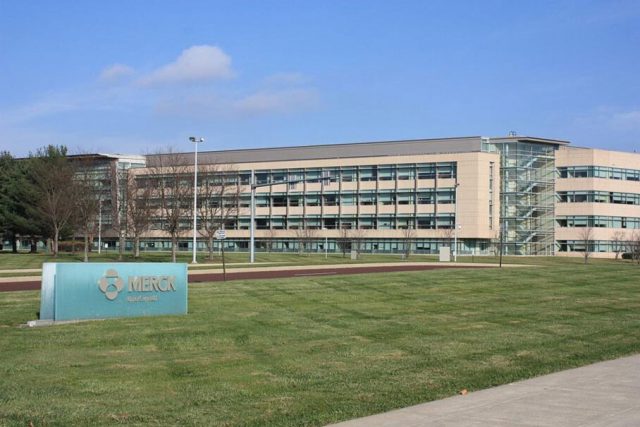 Merck & Co.'s Split from 'German Merck'
As the U.S. branch of Merck grew, the company established a manufacturing facility in Rahway, New Jersey, in 1902. In 1917, after World War I, the government confiscated Merck & Co. and set it up as an independent company. The original German Merck is now known as Merck KGaA and has no affiliation with Merck & Co. ― known as Merck, Sharpe & Dohme outside the U.S. and Canada.
In the following years, Merck & Co. set itself apart from Merck KGaA by focusing on pharmaceuticals, and its annual revenue quickly surpassed that of its original parent company.
In 1944, Merck's researchers completed two major accomplishments: discovering streptomycin (an antibiotic to treat tuberculosis) while working with researchers at Rutgers University and creating a cortisone synthesis to treat pain.
Merck agreed to a company changing merger with Philadelphia pharmacy Sharp & Dohme in 1953. The move enabled Merck to remain competitive and granted it access to Sharp & Dohme's established clients. Together, the companies became the largest U.S. manufacturer of prescription drugs at the time.
Vaccines were Merck's next endeavor. In 1963, Merck manufactured the first measles vaccine, followed by the first mumps vaccine in 1967.
Mergers Grow Merck & Co.
Other companies completed mergers that would later affect Merck. In 1971, the Schering Corporation merged with Plough ― these later merged with Organon BioSciences ― and all of them merged with Merck in 2009.
In 1979, Merck sold a highly successful high blood pressure drug called Enalapril with sales that reached $550 million. In 1988, Vasotec (used to treat congestive heart failure) became Merck's first drug to bring in a billion dollars in one year.
Throughout the 1980s and 90s, Merck worked with major pharmaceutical companies such as Astra AB, Zeneca and Johnson & Johnson. In 2000, Schering-Plough worked with Merck to create drugs for cholesterol and respiratory needs. Nine years later, the two companies merged when Merck bought Schering-Plough for $41.1 billion. The deal gave Merck access to name brands like Dr. Scholl's and Coppertone and to Organon's product line, which included NuvaRing.
In May 2014, Bayer bought Merck's consumer care business for $14.2 billion, taking brands like Claritin and Coppertone.
Merck's Problematic Drugs & Litigation
While Merck makes billions from its products each year, its pharmaceuticals have had their share of side effects, some deadly. These include a Type 2 diabetes drug linked to pancreatitis, hormonal birth control that led to dangerous blood clots and a recalled painkiller that caused fatal heart attacks. Injured consumers took Merck to court and the drugmaker paid billions in damages to patients and their families.
Vioxx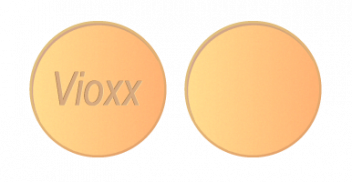 The most well-known of Merck's legal troubles is the Vioxx scandal. The painkiller was introduced in 1999 and used by 25 million Americans before Merck recalled it in 2004 because of the drug's heart attack and stroke risks. Vioxx was blamed for more than 3,400 deaths, and Merck paid nearly $7 billion to settle tens of thousands of Vioxx lawsuits and pay for legal costs.
Years after the recall of Vioxx, there's still controversy about how the drug received approval from the FDA and why Merck kept it on the market for five years.
After denying reports of dangerous cardiac side effects for years, Merck recalled Vioxx in 2004. Tens of thousands of lawsuits followed, creating one of the largest pharmaceutical multidistrict litigations (MDL) in history. Merck settled with all the claimants ― paying out nearly $7 billion along the way ― but admitted no fault.
Shareholder Accusations
Injured consumers weren't the only ones who went after Merck. Company shareholders and the U.S. Senate also had problems with Merck's actions. The shareholders accused Merck of deceitfully marketing the painkiller, and the dispute ended with Merck spending millions in legal fees and agreeing to an appointed marketing monitor.
The U.S. Senate Finance Committee examined Merck's relationship with the FDA, wary that Vioxx's side effects were minimized and that Merck was responsible for questionable marketing tactics and fraud. Merck paid $950 million to settle allegations.
Fake Medical Journals
When news broke in 2009 that Merck had created a medical journal promoting Vioxx without disclosing a financial interest, the controversy was reignited. Elsevier, the publisher, had articles endorsing Vioxx and Fosamax posing as medical studies.
Medicaid Fraud
Merck's troubles with Vioxx weren't limited to side effects and journal articles.
Medicaid Scandal
The company was also involved in a Medicaid scandal involving Vioxx that ended in a $650 million settlement.
In 2008, the Justice Department examined a whistleblower suit and another lawsuit that accused Merck of providing hospitals with major discounts on drugs, including Vioxx, in the hopes that Medicaid patients would be given the medications and continue them after they left the hospital.
Although Merck did not admit wrongdoing, it did agree to pay the $650 million settlement, including a payment of more than $360 million to the federal government. The agreement also stipulated that Merck sign a five-year corporate integrity agreement.
Merck Pleads Guilty to Vioxx Criminal Charges
In 2012, U.S. District Court Judge Patti B. Saris sentenced Merck to pay a criminal fine of nearly $322 million, according to the U.S. Department of Justice.
The drugmaker plead guilty to "violating the Food, Drug and Cosmetic Act (FDCA) for introducing a misbranded drug, Vioxx, into interstate commerce."
Specifically, Merck admitted to promoting Vioxx for treating rheumatoid arthritis before the FDA approved it for that use. The company promoted Vioxx for rheumatoid arthritis for nearly three years without FDA approval.
The fine was the culmination of a seven-year, FBI investigation of Merck that began in 2004. The combined civil and criminal charges cost the drug maker nearly a billion dollars.
Fosamax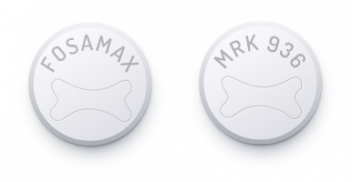 Fosamax is used to prevent bone loss but is linked to osteonecrosis of the jaw, also known as Dead Jaw Syndrome. The condition can occur following dental work and causes the jaw to become infected and even collapse. The drug can also cause bones to weaken and crumble, leaving patients vulnerable to fractures.
The FDA updated warnings on the drug's label to communicate the dangers and limitations of Fosamax. Thousands of patients filed lawsuits claiming Merck failed to warn of the side effects and the company paid millions in settlements and jury verdicts.
Januvia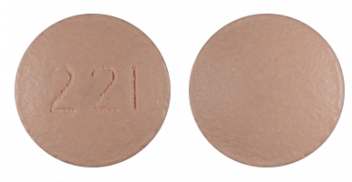 Approved by the FDA in 2006, Januvia (sitagliptin) treats Type 2 diabetes but studies linked the drug to pancreatitis (inflammation of the pancreas) and pancreatic cancer. The FDA issued an additional warning for dipeptidyl peptidase-4 (DPP-4) inhibitors like Januvia in 2015, stating the drugs could cause severe joint pain. The agency said it received 33 reports of severe, disabling pain from 2006-13.
Patients and family members of patients who took Januvia and then experienced problems filed lawsuits against Merck. According to claims, some former Januvia users died after using the drug.
NuvaRing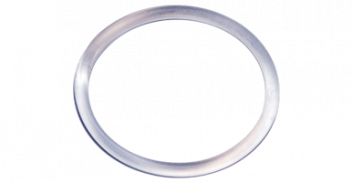 Organon, a subsidiary of Merck, manufactures NuvaRing, a birth control ring associated with life-threatening blood clots. Because of thee possible side effects, the FDA released drug safety communication in October 2011. NuvaRing patients filed more than a thousand federal lawsuits and the company settled almost all of them for $100 million in 2014.
Propecia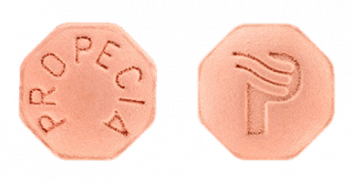 In its first year on the market, more than 400,000 U.S. men used Propecia (finasteride), a drug that treats male-pattern baldness. But people who used the drug reported sexual side effects, including decreased libido, erectile dysfunction and ejaculation disorder. The FDA made changes to the drug's safety label in 2011 to reflect the possibility of cancer, sexual side effects and possibility of continued side effects after discontinuation. Hundreds of men who experienced Propecia side effects filed lawsuits against Merck.
Tax Fraud, Price Gouging and Lying Under Oath
Outside of manufacturing drugs that later harmed consumers, Merck has also been in the spotlight for questionable business practices, including misleading shareholders and judges.
2007

The company agreed to pay $2.3 billion to settle a tax dispute with the Internal Revenue Service for an offshore subsidiary it created in 1993 and continued to profit from until 2001.

2008

Merck paid $671 million to settle federal health care fraud claims for overcharging the government and bribing doctors to prescribe its brand name drugs.

2013

Merck paid $688 million to settle two shareholder lawsuits that accused the drug giant of delaying the release of bad study results for its cholesterol drugs to prevent a loss in revenue.

2016

Judge Beth Labson found Merck lied to the court and to its business partner. Merck claimed its patents covered Gilead's blockbuster hepatitis C drug, Solvadi, and demanded damages from Gilead. A jury originally awarded Merck $200 million. But Merck violated confidentiality agreements with business partners in order to obtain a victory. Labson overturned the $200 million verdict. The judge called Merck's behavior a "systematic and outrageous deception in conjunction with unethical business practices and litigation misconduct."
Merck's Pipeline of New Drugs
Despite legal troubles, the drugmaker continues to post solid revenue and develop new pharmaceuticals. According to its new drug report as of February 24, 2017, the New Jersey-based company has several new compounds in various stages of development.
Some notable drugs in development include cancer, asthma, hepatitis C and diabetes drugs in Phase II trials. In Phase III trials, Merck has drugs for heart failure, bacterial infections, Alzheimer's disease, HIV and diabetes. It also has vaccines for Ebola and shingles in this category.