AstraZeneca
UK-based drug company AstraZeneca focuses on drugs that treat Type 2 diabetes, cancer and respiratory issues. The company's first blockbuster drug was the numbing agent lidocaine, developed in 1948. But in the 2000s, it faced a number of scandals and litigation over its antipsychotic Seroquel.
AstraZeneca is an international biopharmaceutical company that produces and markets medicines used by millions of people around the world.
Key therapeutic areas for AstraZeneca include:
Cardiovascular and metabolic diseases
Oncology
Respiratory
Inflammation and autoimmunity
Infection and vaccines
Neuroscience
With more than 50,000 employees and $23 billion in revenue in 2016, the Cambridge-based company continues to rank among the largest drug companies in the world. Formed by the merger of two companies, Astra AB and Zeneca Group PLC in 1999, the company had early success with drugs like the pain-numbing agent lidocaine.
In 2017, the company had a big win when the U.S. Food and Drug Administration (FDA) approved its new bladder cancer drug, Imfinzi (durvalumab). According to analysts, the drug could make $6.5 billion.
But AstraZeneca also had its share of legal trouble, paying more than $1 billion in federal fines and legal settlements for corrupting clinical trials and illegally promoting antipsychotics. It also faces several lawsuits filed by patients who say the drugmaker's products injured them.
History of AstraZeneca
Astra AB was founded in 1913 in Sodertalje, Sweden as an attempt to help Sweden compete with German and Swiss medicine, but the company was unable to achieve ambitious goals when World War I began. A dyestuffs company called ASF bought Astra in 1918 to compete in the chemical industry, but the company struggled to turn a profit for the next decade.
Astra finally became profitable in 1929, eventually increasing sales 100-fold by 1957. The company took its first step into independent research in the 1930s by developing drugs like Hepaforte — a treatment for a disease that prevents the body from absorbing enough Vitamin B-12. The company purchased rivals Tika Pharmaceuticals and Paul G. Nordstrom's factories in 1942 to become the dominant drug company in Sweden.
In 1948, Astra developed the blockbuster numbing agent Xylocaine (lidocaine), giving it a worldwide presence for the first time. The U.S. Food and Drug Administration approved it three years later, and the U.S. became its largest market. The success of the drug allowed Astra to invest more money into research.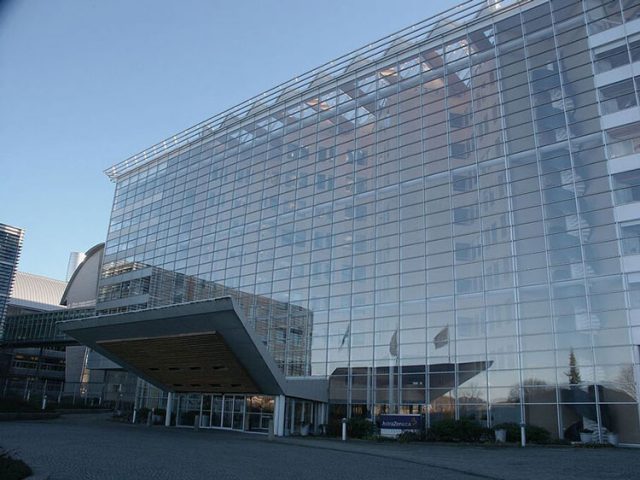 Expansion of Astra
The company expanded worldwide, forming subsidiaries in Europe, the U.S., South America and Australia by the 1970s. Astra began focusing solely on pharmaceuticals, selling off all of its other assets by the 80s. When it launched treatments for ulcers in 1988, Astra became one of the fastest-growing companies in the world.
During the 1990s, Astra more than doubled its number of employees. Knowing its patents for ulcer drugs would expire in the early 2000s, it invested millions of dollars into research and developed six drugs that launched in 1997.
Merge with Zeneca Group PLC
Though its roots trace back to the 1920s, Zeneca was a relatively young company when it merged with Astra in 1998. Zeneca was a product of a 1993 demerger of Imperial Chemical Industries (ICI), headquartered in London.
Fact
Zeneca bought Astra for $35 billion in December 1998, forming the new company AstraZeneca.
ICI began making pharmaceuticals in the 1940s and 50s, but separated its businesses in 1993. Zeneca formed from the demerger and rode on the successes of drugs developed during its time with ICI. With patents due to expire in the early 2000s and few products in development, Zeneca saw a merger with Astra as a wise, strategic move.
In December 1998, Zeneca bought Astra for $35 billion. The new company, AstraZeneca, was the fourth-largest in the world, with a value of $67 billion, when the merger completed in 1999. Each company brought blockbuster drugs with it. Astra brought Prilosec, a drug to treat acid reflux and heartburn, and Zeneca brought Nolvadex (tamoxifen) to treat breast cancer.
Seroquel Scandals
Early on, the company had a history of playing it safe. In the 1970s, Astra saw the future of antidepressants. It developed the first selective serotonin reuptake inhibitor (SSRI) called zimelidine, and began selling it 1982. But the drug produced a rare side effect that could damage the nervous system, and the company recalled it a year later. By recalling zimelidine, it avoided potential catastrophic losses from possible lawsuits.
But it had already received harsh criticism for its involvement in scandals for its blockbuster antipsychotics, Seroquel and Seroquel XR. Critics say the company was more focused on maximizing profits while it still had the patent on the drug than on patient and trial participant safety.
In addition to paying $350 million to resolve more than 23,000 lawsuits that allege Seroquel can cause diabetes, the company paid to settle illegal marketing charges. It also faced a number of scandals including corrupt data in studies for marketing the drug to children, a sex scandal and a poorly run clinical trial that could have compromised patient safety and data reliability.
Marketing Seroquel for Children
Dr. Melissa DelBello was the lead author of a ground-breaking 2002 study that found AstraZeneca's atypical antipsychotic Seroquel (quetiapine) was safe for use in children. AstraZeneca financed the study which included 30 children diagnosed with bipolar disorder. In the end, only eight children taking Seroquel completed the trial, and DelBello determined the study was inconclusive.
However, the study was published anyway and concluded Seroquel was more effective in children than a test group not receiving the drug. The publication led to a national recommendation that atypical antipsychotics be the leading choice for children with bipolar disorder.
Fact
AstraZeneca covered up study results that revealed Seroquel was either inconclusive or harmful.
Other studies involving Seroquel produced inconclusive or harmful results. Those were never published. It was later revealed that AstraZeneca systematically covered up the results. A company email used as evidence in a court case revealed: "Thus far, we have buried trials 15, 31, 56. The larger issue is how do we face the outside world when they begin to criticize us for suppressing data."
In 2002, U.S. Sen. Charles Grassley criticized DelBello for receiving at least $238,000 in consulting fees and travel costs from AstraZeneca.
After years of investigations, AstraZeneca paid a $520 million fine brought by the U.S. Department of Justice for promoting Seroquel for unapproved uses. The company also paid $647 million to settle global lawsuits for failing to warn the public of Seroquel's side effects.
'Sex-for-Studies' Seroquel Scandal
In 2009, a Florida lawsuit claimed then U.S. medical director for Seroquel Dr. Wayne MacFadden had sexual relationships with a clinical researcher who wrote journal articles favorable to Seroquel and a medical marketer who promoted Seroquel. The case was one of 9,000 claiming people developed diabetes and gained weight while on the drug.
Plaintiffs said these relationships were improper because research was supposed to be independent of AstraZeneca. MacFadden also had sexual relationships with employees of competitors and asked for trade secrets, CBS News and MedPage Today reported.
"The mere existence of these relationships calls into question the integrity of the scientific work product of those involved," according to documents written by plaintiffs' attorneys in 2009.
E-mails also surfaced showing AstraZeneca's publications manager John Tumas buried three clinical trials with unfavorable Seroquel clinical data.
Poorly Organized Clinical Trial
In 2014, a Seroquel XR trial for borderline personality disorder headed by Dr. S. Charles Schultz faced scrutiny because of poor oversight, the New York Times reported. AstraZeneca paid Schultz, the head of the department of psychiatry at the University of Minnesota, to conduct the trial. In addition, he received more than $112,000 for "speaking and consulting fees and other payments" from 2002 to 2007.
Because of lack of supervision, two participants at a facility for sex offenders were able to fake their way into the trial. One of these men slipped Seroquel XR to unsuspecting staff and residents. The men were removed from the trial, but no one followed up with an investigation.
Following the Seroquel XR trial debacle, Schultz stepped down as head of psychiatry at the university.
Despite the sloppy trial and about one third of the participants dropping out because of side effects, results published in the American Journal of Psychiatry showed the drug as a promising treatment for borderline personality disorder. AstraZeneca didn't pursue formal approval from the FDA, however.
Prior to this trial, the University of Minnesota ran a Seroquel trial in 2004, and one participant, Dan Markingson, committed suicide while on the drug.
AstraZeneca's Drug Side Effect Litigation
In addition to AstraZeneca's antipsychotic controversy, it also faced growing legal problems from some of its blockbuster medications. People who took some of the company's best-selling drugs say the drugmaker failed to warn of side effects.
Crestor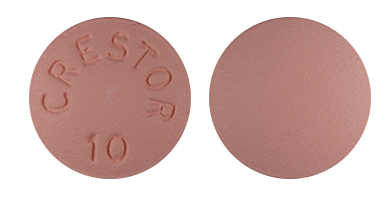 The cholesterol drug Crestor (rosuvastatin) is used to prevent or treat heart disease, heart attacks and strokes.
People harmed by Crestor took AstraZeneca to court, claiming in lawsuits the drug contained dangerous defects. A consumer advocacy group also called for the recall of Crestor from the U.S. market but no recall was ordered.
Onglyza & Kombiglyze XR
The FDA approved Onglyza (saxagliptin) in 2009 to treat Type 2 diabetes. AstraZeneca and partner Bristol-Myers Squibb made hundreds of millions of dollars annually from Onglyza, but a study reported Onglyza increased the risk of hospitalizations due to heart failure. The FDA warned of the increased risk in April 2015.
A month later, a woman claimed her mother died from heart failure caused by Onglyza and filed a lawsuit against AstraZeneca. Now more lawsuits are mounting for Onglyza and heart failure.
Farxiga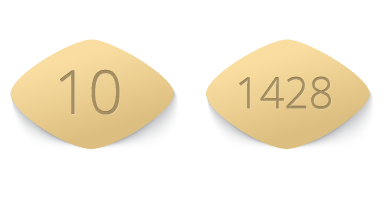 The FDA rejected Bristol-Myers and AstraZeneca's once-daily Farxiga (dapagliflozin) before approving it in 2014. The FDA had originally denied it because data in studies showed a possible risk of bladder cancer.
After the FDA released several warnings linking the drug to serious side effects, numerous law firms are analyzing cases from people who suffered from ketoacidosis, kidney problems, UTIs or other conditions possibly caused by Farxiga.
AstraZeneca's Drug Pipeline
While AstraZeneca's biggest sellers make billions for the company, it continues to look for ways to replace declining revenue from its core drugs losing patent. For instance, Crestor made $3.4 billion in 2016, but it was down from $8.5 billion in 2014. Nexium made $2 billion in 2016, but it was down from $7.7 million in 2014.
AstraZeneca's purchase of Bristol-Myers' diabetes division was one of many actions taken by pharmaceutical companies to consolidate their businesses into more specialized focus areas.
In 2017, the company announced it had 133 projects in its development pipeline. The majority of these drugs are treatments for cancer. But it is also looking for additional FDA approvals for currently existing drugs such as Nexium and its diabetes drugs (Farxiga, Kombiglyze and Xigduo).
For example, the company is investigating using Nexium in children and getting Farxiga approved for Type 1 diabetes in the U.S.
Please seek the advice of a medical professional before making health care decisions.
How helpful was this page?
How can we improve this page?
How can we improve this page?